Business
Most Sought after Unique Classic Cars in the World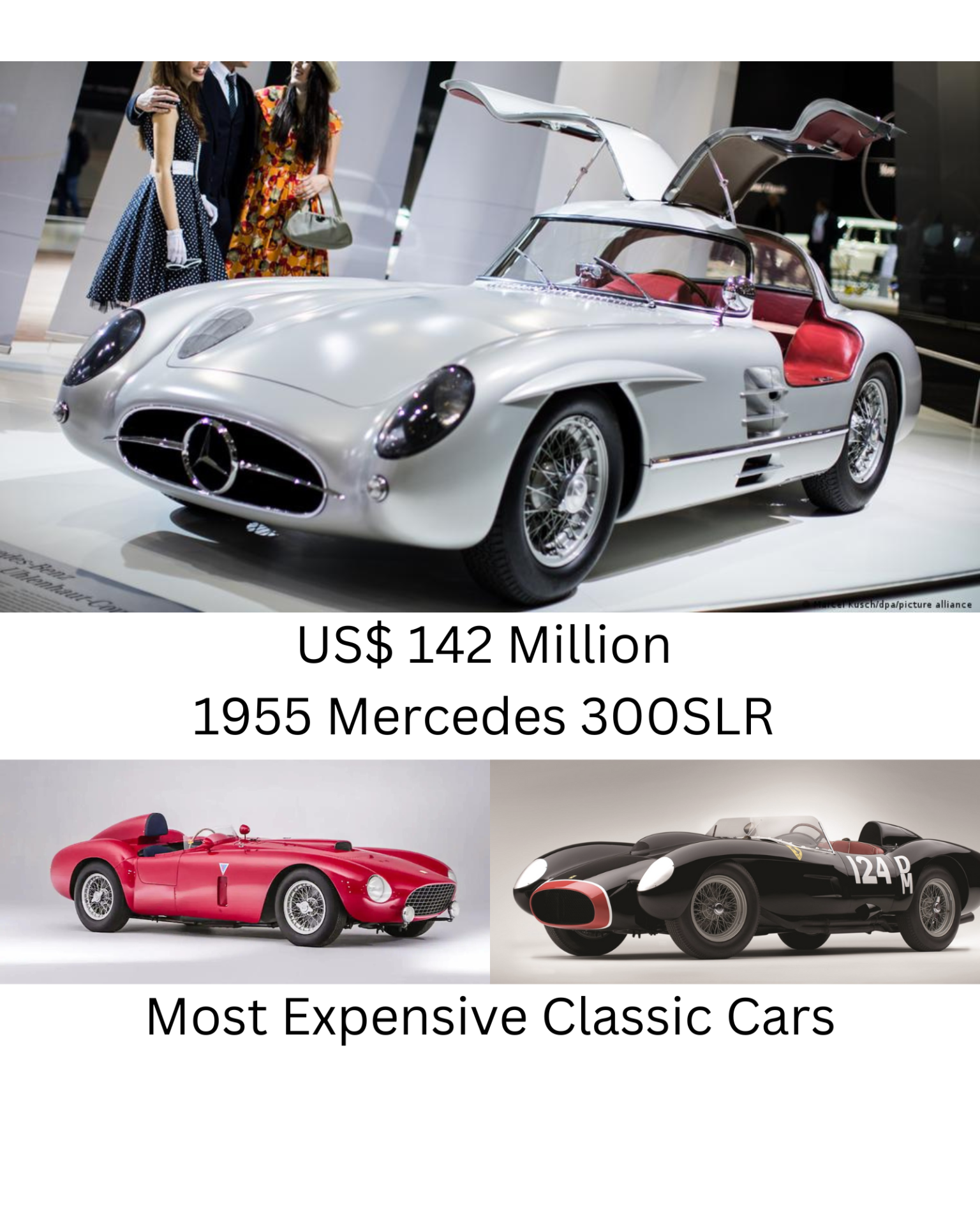 Most Sought after Unique Classic Cars in the World. Global classic car prices have risen by 84% in USD terms over the last decade, according to New World Wealth's in-house indexes, making classic car collecting one of the best-performing investment classes for wealthy people globally over this period.
The McLaren F1 has seen the most dramatic price increase (a 280% increase), and it is now one of the world's most expensive classic cars. The McLaren F1 is widely regarded as the greatest supercar ever built, having held the world road speed record for 12 years.
Most Sought after Unique Classic Cars
A 1955 MercedesBenz 300 SLR Uhlenhaut Coupe recently sold for USD 142 million at an auction in May 2022, making it the most expensive car ever sold. Source: Henley Global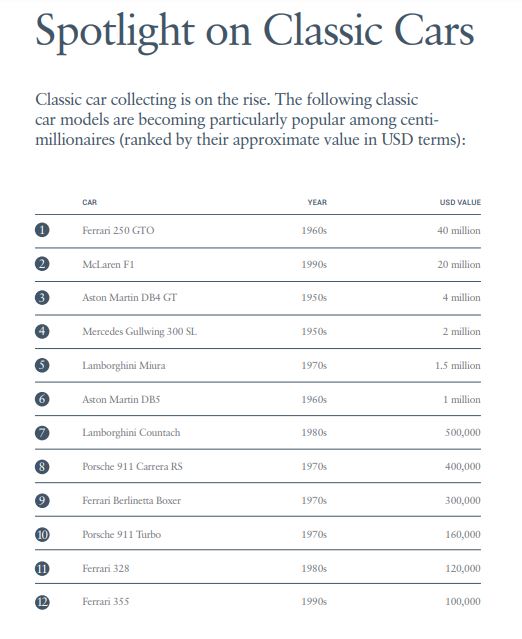 1955 Mercedes Benz 300 SLR Silver arrow Coupe
When it comes to the most expensive cars in the world, most auto enthusiasts think of European models such as Ferrari, Lamborghini, and Buggati. That is about to change. A 1956 Mercedes-Benz 300 SLR "Silver Arrow" was auctioned off for a whopping USD 142 million, according to reports. Mercedes has surpassed the record of the Ferrari 250 GTO, which was sold for USD 70 million in 2018.
The Silver Arrow was auctioned off for USD 142 million. With this sum, one could purchase a dozen Lamborghini Aventador Ultimas as well as the soon-to-be-auctioned Ferrari 250 GTO.
The car is one of two that Mercedes produced after it left the racing scene in 1955. Both the Mercedes-Benz 300 SL and 300 SLR were dubbed Uhlenhaut coupes after Rudolf Uhlenhaut, the head of Merc's testing department.
The car had also finished first and second at Le Mans in 1952. Did we mention that SL stands for Super Light, as stated in a Mercedes press release in 1952? According to legend, Uhlenhaut put the car's speed to the test when he drove it from Stuttgart to Munich in an hour, completing the otherwise two and a half hour journey.
The specifications of the Mercedes-Benz 300 SLR Silver Arrow add to its value. The car has a straight-8 engine that produces 302 horsepower at 7,400 rpm. At 5,950 rpm, the torque is 233 lb-ft. The vehicle weighs 1,117 kg and has a top speed of 180 miles per hour. As a result, the car was among the fastest on the road in the 1950s. Source: Prestige online
10 Most Expensive Classic Cars Sold ever listed by Barnebys
1955 Mercedes-Benz 300 SLR "Uhlenhaut Coupe": $142,000,000. The current No. 1 on this list is unlikely to be surpassed anytime soon. The Mercedes-Benz "Uhlenhaut Coupé" from 1955 fetched an unbelievable 135 million euros ($143 million) at an auction held at the Mercedes-Benz Museum in Stuttgart by RM Sotheby's.
No. 1 1962 Ferrari 250 GTO by Scaglietti: $48,405,000 This Ferrari was dubbed "the world's most important, desirable, and legendary motor car" by RM Sotheby's, and they were correct. Scaglietti's 250 GTO made history in August 2018 when it was sold for $48,405,000. With 15 class and overall victories, this car changed racing forever, and only 36 of this model were ever made.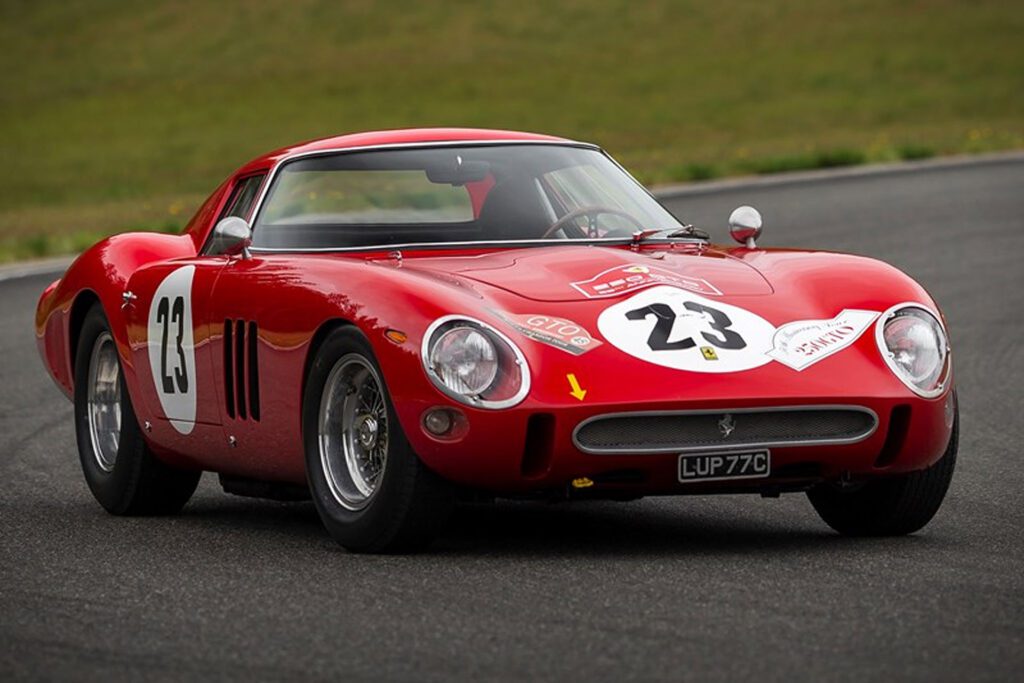 No.3 1962-63 Ferrari 250 GTO Berlinetta: $38,115,000 This GTO is a popular model, and this particular example was the crown jewel of the 'Manarello Rosso' collection, which belonged to Fabrizio Violati, who died in 2010.
No. 4 1957 Ferrari 335 Sport Scaglietti: $35,711,359 The car was launched in 1957 and driven by legendary racers, such as Stirling Moss, Wolfgang von Tapis and Maurice Trintignant, and was part of Pierre Brandon's collection, founder of the Mas du Clos, who passed away in 2012.
No. 5 1954 Mercedes-Benz W196R Formula 1 Racing Single-Seater: $29,650,095 The 'Silver Arrow,' which has an innovative bloc 2.5 litres 8 cylinders in line and a chassis number 0006/54, was introduced to competition the day before the Formula 1 German Grand Prix. This Mercedes Benz W196, driven by Juan Manuel Fangio, won both the Swiss and German Grand Prix in 1954, contributing to the Argentinian driver's extraordinary profile.
No. 6 1956 Ferrari 290 MM by Scaglietti: $28,050,000 This vehicle was developed specifically to give a new start to the Ferrari brand, which was defeated by Mercedes-Benz during the Formula 1 World Championships in 1955.
No. 7 1967 Ferrari 275 GTB/4*S N.A.R.T. Spider by Scaglietti: $27,500,000 Eddie Smith Sr. purchased this beauty in North Carolina in 1968 and kept it in the family until the auction in 2013. The desirable N.A.R.T. Spider is one of ten editions in a series.
No. 8 1964 Ferrari 275 GTB/C Speciale by Scaglietti: $26,400,000 The opportunity to purchase this 1964 Ferrari 275 CTB/Speciale was once in a lifetime. In August 2014, the car achieved $26,400,000, which, in addition to being a top-performing racing car, is a Berlinetta and the first edition of a series of only three.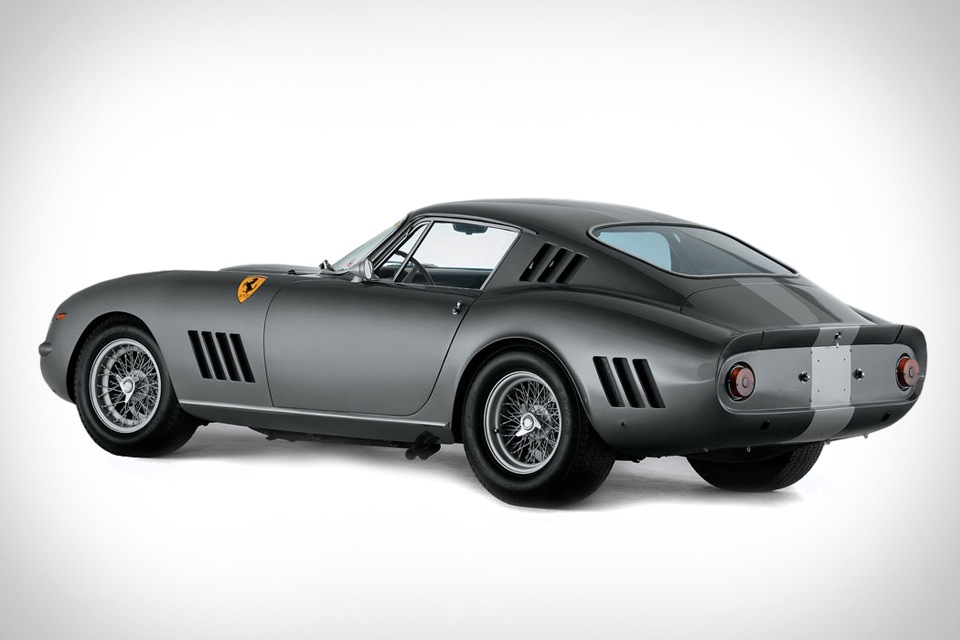 No. 9 1956 Aston Martin DBR1: $22,550,000 This first of five Aston Martin DBR1s produced in 1956 was described by RM Sotheby's as "one of the most important prototypes in the brand's history." The car is the most expensive British car ever sold at auction, as well as the record price for an Aston Martin sold at auction.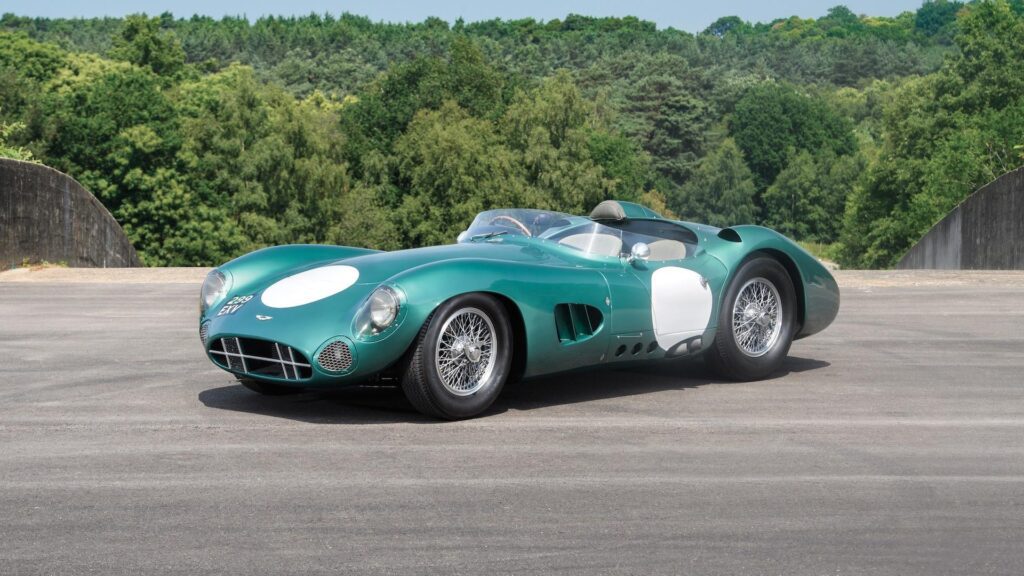 No. 10 1956 Ferrari 290 MM by Scaglietti: $22,005,000 Due to its extensive record of famous drivers, such as Juan Manuel Fangio, and its speed and racing wins, the Ferrari 290 MM is one of the most desirable cars in the world among collectors.
Classic Car Market in 2022 – A study by Autoweek
Most Sought after Unique Classic Cars. According to a mid-year survey conducted by Classic.com, auction listings increased from 31,098 in the first half of 2021 to 44,417 as of June 25 of this year.
In terms of dollar volume, $1.28 billion was spent in the first half of 2021, and $2.16 billion has been spent so far in 2022. Many classic models, as detailed in the report, have seen double-digit increases in value as reflected in auction sales.
The Mercedes-Benz 300SE (W126) from 1986 to 1991, for example, is the top performer among 100 appreciating assets, with a 95 percent increase from last year.
Surprisingly, the 1992-1993 GMC Typhoon came in second at 83 percent. At 80%, the Porsche Carrera GT from 2004 to 2006 came in third place.
The base-model Porsche 928 (with an automatic), the BMWs 633CSi and 540i, the first-generation Mini Cooper S convertible, and the Honda S2000 CR are all rapidly appreciating vehicles.
The survey also tracked 78 cars that lost value, and the MG-TD was the top depreciator (down 18% from last year), followed by the Mercedes 280SL (down 16%) and the E39 BMW M5 (down 15 percent).
According to Classic.com, the average sale price for cars from the 31,091 auction listings sold so far in 2022 was $69,318 with a 70% sell-through rate. People are clearly investing in classic cars, and there is a generational shift favoring younger buyers and cars from the 1980s and 1990s, which have more creature comforts than older models and can be driven on the highway as daily drivers. Source: Autoweek
Visit More Trending News on this site:
EVs in India are surging now – Insight & Surprising facts
Volkswagen in a $2 billion technology JV with China's Horizon Robotics
Click Link Below for Trending Deals on Eyewear
Vooglam Offical Website