Business
EVs in India are surging now – Insight & Surprising facts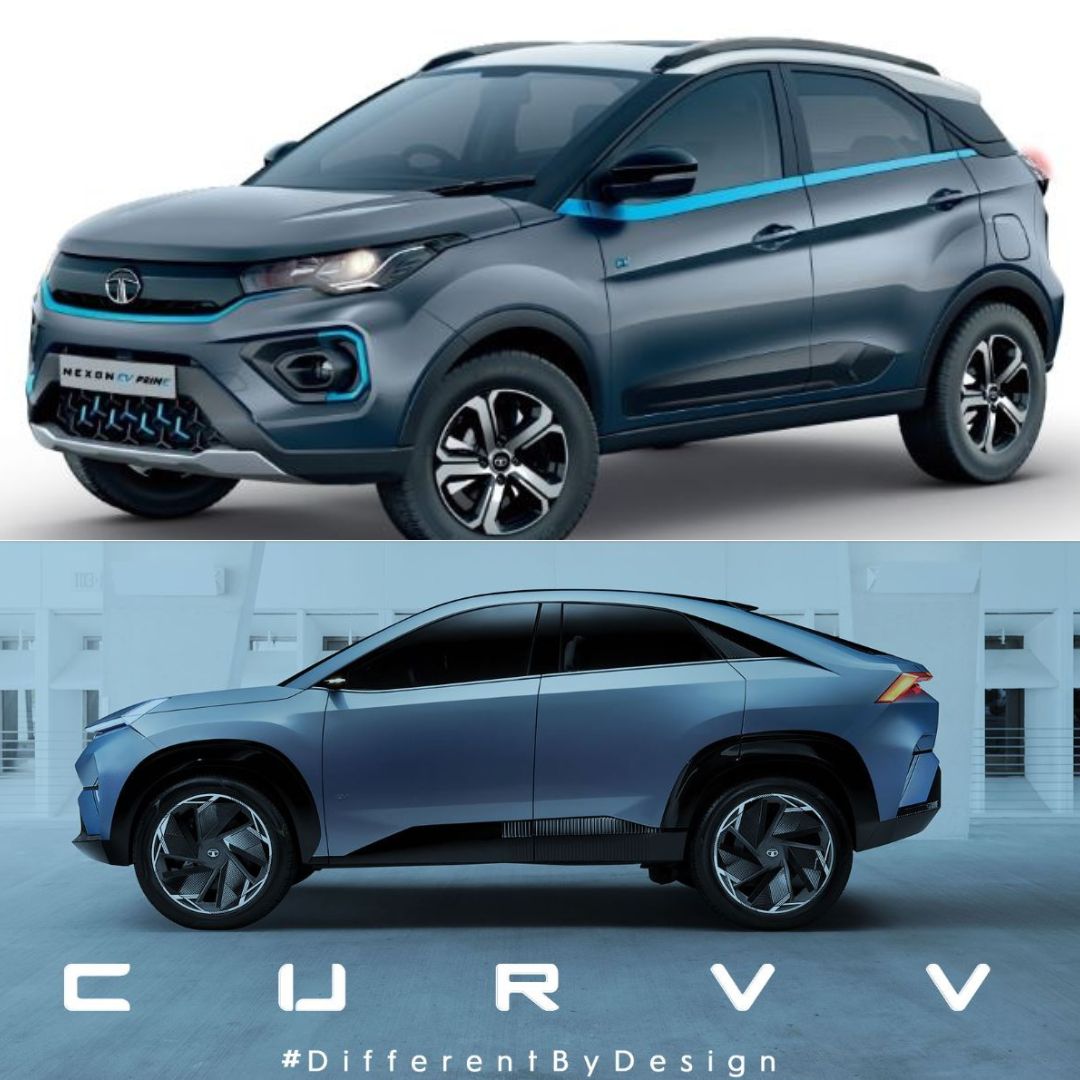 EVs in India are surging now – Insight & Surprising facts. As of August 2022, there are 1,392,265 EVs on Indian roads (data by the Ministry of Road Transport and Highways, India). By 2030, there will most likely be 45–50 million EVs on the road.
Automotive Industry in India
The Indian automobile industry is ranked fifth in the world and is expected to rise to third by 2030. India is the world's largest producer of two- and three-wheelers, the world's second-largest producer of buses, and the world's largest producer of vehicles such as tractors.
The Indian automotive industry is worth approximately $222 billion, and the EV market in India is expected to be worth $2 billion by 2023 and $7.09 billion by 2025. Furthermore, the automotive industry represents 8% of total national exports.
Between April 2000 and March 2022, the sector received $ 32.84 billion in equity inflows from Foreign Direct Investment (FDI), accounting for 6% of all FDI in equities during that period.
Currently, the automotive industry employs approximately 37 million people, with a goal of creating 50 million direct and indirect jobs by 2030.
EVs in India are surging now
Many traditional automakers and oil companies are investing heavily to boost EV demand in order to meet the aspirational target.
The Indian government has also implemented a number of programs to promote the growth of electric mobility, including 100% FDI through the automotive route in the EV space, incubator programs, shared facilities for prototyping and small-scale manufacturing, financial support through the Credit Guarantee Scheme for Start-ups (CGSS), tax breaks, and consumer subsidies.
Investment in EV startups reached a new high in 2021, increasing by approximately 255% to $ 444 Mn. Ola Electric ($ 253 Mn), Blusmart ($ 25 Mn), Simple Energy ($ 21 Mn), Revolt ($ 20 Mn), and Detel ($ 20 Mn) received the most funding in 2021.
In the fiscal year (FY) 2022, India's total number of charging stations increased by 285% year on year; strong government measures are expected to accelerate the expansion to 4 lakh stations by FY 2026.
The importance of the EV industry and its impending growth are already attracting investments in the sector. It had approximately $6 billion in investments in 2021, which is expected to increase to $20 billion by 2030. Source: Invest India
EV Mopeds and Three Wheelers
In the fiscal year that ended in March, Indian automakers sold 430,000 electric vehicles, more than three times the number sold the previous year. According to industry data, the majority were two- and three-wheeled vehicles, with cars accounting for only 18,000 of the total. The vast majority is Electric Mopeds and Electric Three Wheelers
For India, starting with smaller vehicles makes both economic and environmental sense. Two- and three-wheeled vehicles use most of the country's transportation fuel, and car ownership is extremely low: India has only 22 cars per 1,000 people.
India's experience may have global ramifications. Millions of people in Africa, Asia, and Latin America do not own cars.
In the 12 months ending in March, Indian automakers sold more than 16 million cars, buses, mopeds, rickshaws, and other vehicles, with only 2.6 percent being electric. However, More than half of all three-wheeled vehicles were electric.
In another Novel introduction, many Battery swapping stations have started in India, where you could swap the three-wheeler battery making it easier for electric three-wheeler drivers to operate smoothly throughout the day. Source: New York Times
Current EV Car Makers in India
Tata Motors, a domestic automaker, currently leads the electric passenger vehicle segment. Rival Mahindra & Mahindra is also optimistic about the segment, with plans to launch several models over the next few years.
BYD, which has a presence in more than 70 countries, is now looking to establish itself in India.
TATA EV's
Tata Tiago EV
TATA Tigor EV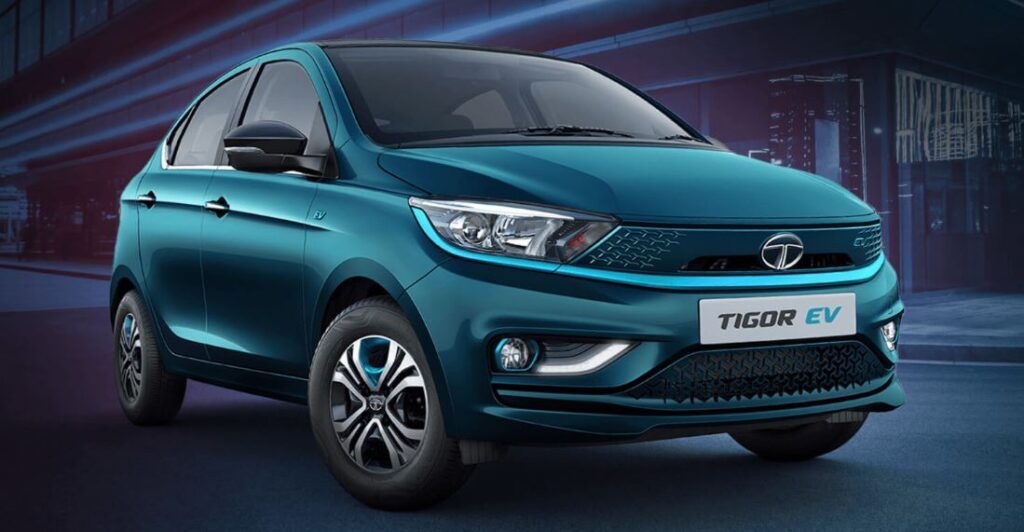 TATA Nexon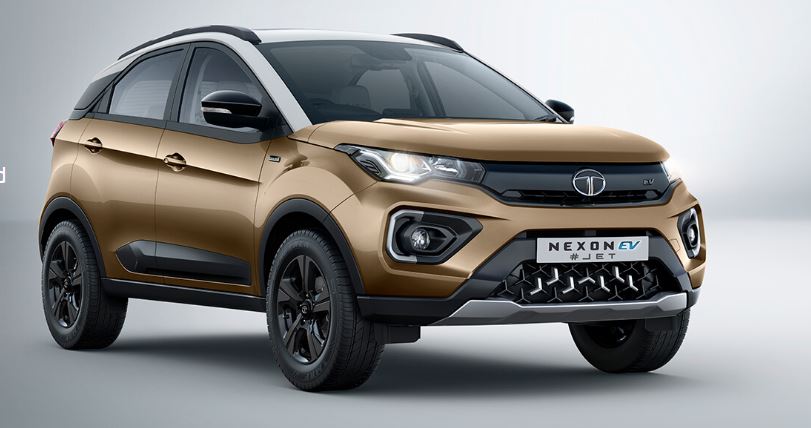 Mahindra EV's
Mahindra & Mahindra, an Indian automaker, is in talks with global investors to raise $250 million to $500 million in order to accelerate its plans to build electric vehicles (EVs). Find below their present range.
Mahindra eVerito
eVerito has a driving range of 181 km per charge. Normal Charging takes 11.5 hours and Fast Charging is 1.5 hours.
Mahindra e2o Plus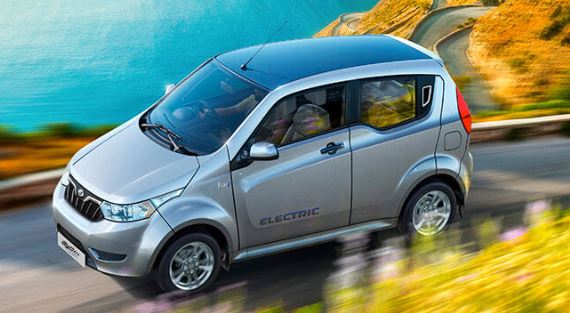 e2o comes with variants of 110km per charge and 140km per charge. charging time for the 110km range car is 6 Hrs while the 140km model requires 7.5 hrs. The 140km model can be fast charged in 1.5 Hrs.
Mahindra eSUPRO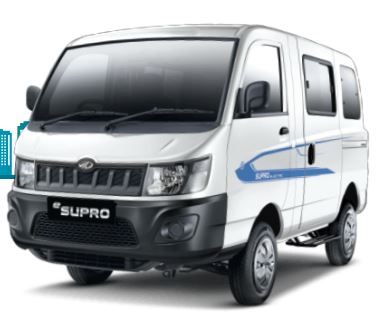 India's first 8-seater electric van. It has a range of 115km per charge. The charging time is 8.5 hours.
Mahindra Treo Electric Three Wheeler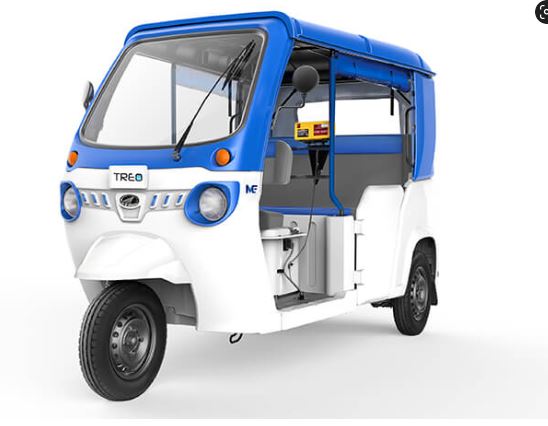 It has a range of 141 km per charge. The charging time is 4 hours. There is another version that can be charged in 2.5 hours and has a range of 125 km per charge.
Mahindra Treo Zor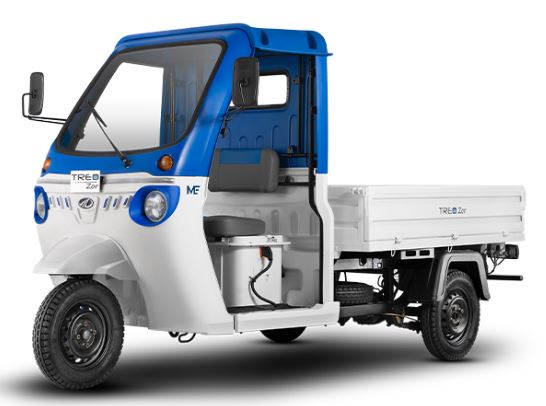 This is the cargo version of the Treo. It has a range of 80km per charge. The charge time is 4 hours.
Electric Bikes in India
EVs in India are surging now. But, as mentioned above, 2-wheelers and 3-wheelers are dominant in the EV market. There are many two-wheeler manufacturers in India. Hero Electric is India's first and largest manufacturer of electric 2-wheelers. Some of their 2-wheelers are highlighted below.
Hero Electric Optima CX – Dual Battery
Velocity – Electric Cycle by Hero Electric
BYD Entering the Indian Market
BYD, a Chinese electric vehicle manufacturer, aims to be the market leader in the Indian electric passenger vehicle market by 2030, with a 40% market share. The company, which recently launched its second product, an electric sports utility vehicle called 'ATTO 3' for the Indian market, is counting on its globally recognized expertise in new energy vehicle technology to help it achieve its objectives. BYD has entered the market as EVs in India are surging now.
Since beginning operations in India in 2007, the company has invested approximately USD 200 million in the country. The new ATTO 3 model has a range of 521 kilometers on a single charge.
BYD is the number one EV car maker in the world in 2022. Read our Earlier Articles BYD is the world's largest EV car-maker in 2022 – it beats Tesla
More Trending Articles on this site: Omega Swatch Limited Edition Mission to the Moon
Rising to the Top: Your Guide to Transforming from Manager to Leader: Mastering the Art of Effective Leadership: Proven Strategies for Personal and Professional Growth