Business
Top gaming companies in the world. Microsoft beat Sony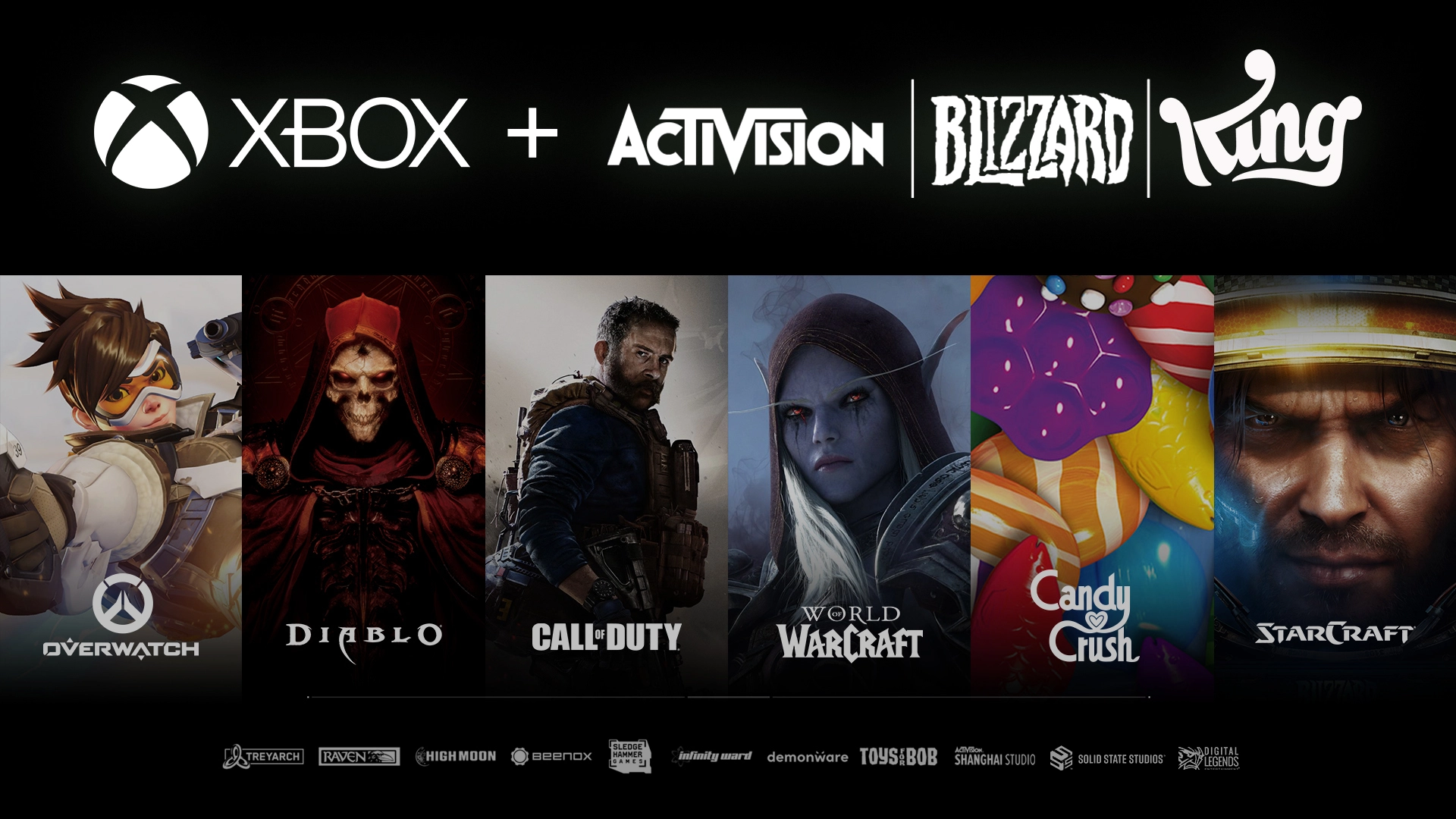 Top gaming companies in the world. Microsoft beat Sony. Will Microsoft beat Sony by acquiring Blizzard to become the 2nd largest gaming company?
Since the agreement was revealed in January of this year, Microsoft has been working to acquire Activision Blizzard, but the acquisition is still awaiting approval from numerous national competition authorities.
Top gaming companies in the world. Microsoft beat Sony
Although the Microsoft News release states that it will pass Sony and go up to third place after Tencent and Sony, current market trends suggest that it will really pass Sony and move up to second place following the acquisition.
Let's examine the gaming industry and the companies in more detail.
Microsoft will acquire Activision Blizzard for $95.00 per share, in an all-cash transaction valued at $68.7 billion.
Microsoft will become the world's third-largest gaming company by revenue, behind Tencent and Sony. The planned acquisition includes iconic franchises from Activision, Blizzard, and King studios like "Warcraft," "Diablo," "Overwatch," "Call of Duty" and "Candy Crush," in addition to global eSports activities through Major League Gaming. The company has studios around the world with nearly 10,000 employees.
"Gaming is the most dynamic and exciting category in entertainment across all platforms today and will play a key role in the development of metaverse platforms," said Satya Nadella, chairman and CEO, of Microsoft. "We're investing deeply in world-class content, community, and the cloud to usher in a new era of gaming that puts players and creators first and makes gaming safe, inclusive, and accessible to all."
Top gaming companies in the world – A Few Fast Gaming Facts
Gaming is the largest and fastest-growing form of entertainment, with a $200 billion market.
By 2030, there will be 4.5 billion gamers worldwide, up from the current 3 billion
Video game releases increased overall by 64% in 2021 compared to 2020, and 51% of American gamers said they play on consoles, PCs, and mobile devices for more than 7 hours a week.
The top 10 gaming companies made $126bn in revenue last year
Estimated Revenue in Gaming by 2025 – Country breakdown
Statistica has released the following Estimate
Top 5 Gaming Companies in 2021
TenCent 32.2 Billion
Sony 18.2 Billion
Apple 15.3 Billion
Microsoft 12.9 Billion
Google 11.0 Billion
Activision Blizzard and Nintendo are in joint 8th place with 8.1 billion each. Source: eurogamer
If Microsoft and Activision Blizzard merge, their combined revenue would be $21.0 billion. That will undoubtedly overcome Sony to take the No. 2 spot.
Microsoft was in 3rd position in 2018 as per statistica.com
Earlier Acquisitions by Microsoft
Microsoft has been acquiring many other gaming companies in its pursuit to capture the market,
World Socialist Web Site explains Microsoft's purchases in further detail
"Microsoft's purchase of ABK is only the latest in a string of acquisitions, including Mojang (Minecraft) in 2014; Playground Games (Forza Horizon), Undead Labs (State of Decay), Ninja Theory (Hellblade) and Obsidian Entertainment (The Outer Worlds) in 2018; and, as noted, ZeniMax in 2020, with its Bethesda Game Studios (The Elder Scrolls, Fallout), id Software (Doom), MachineGames (Wolfenstein) and Arkane Studios (Dishonored,Prey)"
A possible blow to Sony making Microsoft even more dominant
Will Microsoft beat Sony by acquiring Blizzard to become the 2nd largest gaming company?
Activision Blizzard's acquisition by Microsoft may do more than just boost its earnings; it may also harm Sony in other ways. In World Socialist Web Site's view
"Through buying ABK, Microsoft may hope to deal a direct blow to Sony by transforming ABK staples like the Call of Duty series, which earns nearly $2 billion annually, into Xbox exclusives. While Microsoft has vaguely stated it will not have existing ABK games removed from PlayStation, denying Sony access to future Call of Duty games would be a major blow to the latter."
Other Trending News on this site: Which Countries have the Highest Gold Reserves in 2022? Driverless Robotaxi Appolo RT6 & Other Robotaxis around the World