Business
$3 billion Patagonia is being donated by Yvon Chouinard
$3 billion Patagonia is being donated by Yvon Chouinard. Yvon Chouinard, the wealthy founder of Patagonia, is donating his business to fight climate change. The $3 billion outdoor apparel retailer will now be run by The Holdfast Collective, a trust and non-profit organization that will make sure that all revenues that aren't reinvested in the business go to environmental causes.
The humbleness of Yvon Chouinard
Mr. Chouinard, a pioneering rock climber in Yosemite Valley, California, in the 1960s, ate cat food from damaged cans that he had purchased for five cents each and lived out of his car.
Even now, he still lives in modest residences in Jackson, Wyoming, and Ventura, California, and drives a beat-up Subaru. Both a computer and a phone are not owned by Mr. Chouinard.
The Chouinard's, made up of Yvon, his wife Malinda, and their two adult children, Fletcher and Claire, both of whom are in their 40s, have earned a reputation as one of the most philanthropic families in the nation by giving away the majority of their possessions during their lifetimes. Source: NY Times
Patagonia Corporate Information
Since Patagonia is a privately held family business, not much information about it is available to the general public. nonetheless, an estimate by growjo.com is provided below.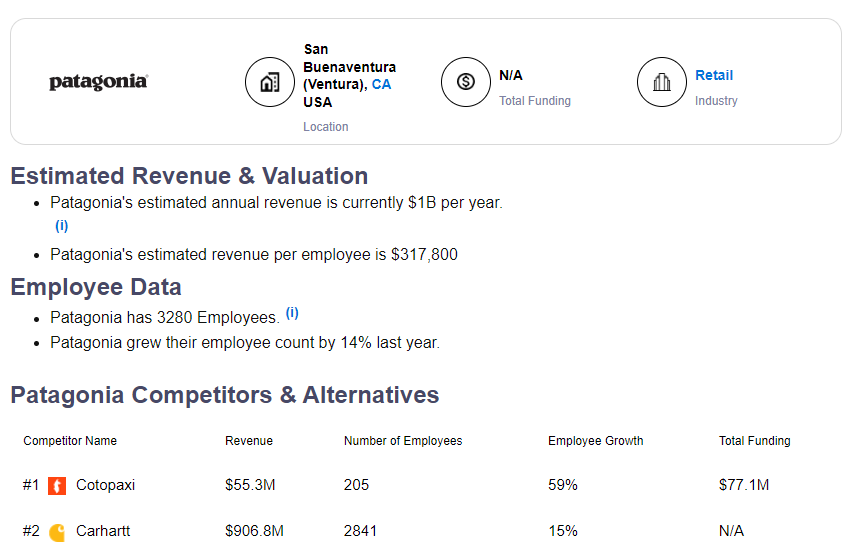 Facebook Boycott by Patagonia
As part of the "Stop Hate for Profit" campaign, which some American civil rights organizations started because they thought the social networking service was doing too little to stifle hate speech on its sites, Patagonia suspended its advertising on Facebook and Facebook's photo-sharing app, Instagram, in July 2020.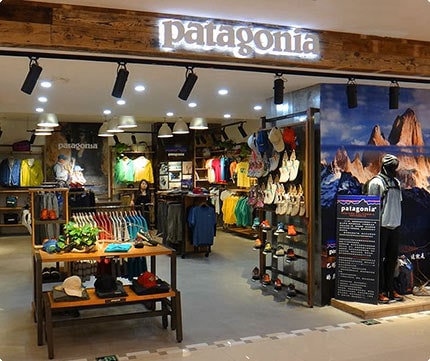 Patagonia Donated to Charity
$3 billion Patagonia is being donated by Yvon Chouinard. The outdoor clothing manufacturer Patagonia's millionaire founder has donated his business to a trust for humanitarian purposes.
Any earnings that are not used to operate the company, according to Yvon Chouinard, will be used to combat climate change.
Due to its commitment to sustainability, the brand has developed a cult following. Examples include offering affordable repairs and a lifetime guarantee on all of its clothing.
It is well-known for the advertisement "Don't buy this jacket," which urges consumers to think about the environmental consequences.
Sales have not been affected by the company's marketing strategies, which center on urging customers to buy only what they need. However, detractors contend that by making the company more well-known, it has actually pushed consumers to spend more money.
The company claims that the price reflects the fact that its clothes are supposed to last a lifetime. Jumpers, for instance, cost about £200 and T-shirts cost about £40.
Source: BBC
When Patagonia made the decision to donate all of its Black Friday proceeds to grassroots environmental organizations in 2016, it set a record by selling $10 million worth of merchandise that day and gaining 24,000 new customers
Statement by Founder Yvon Chouinard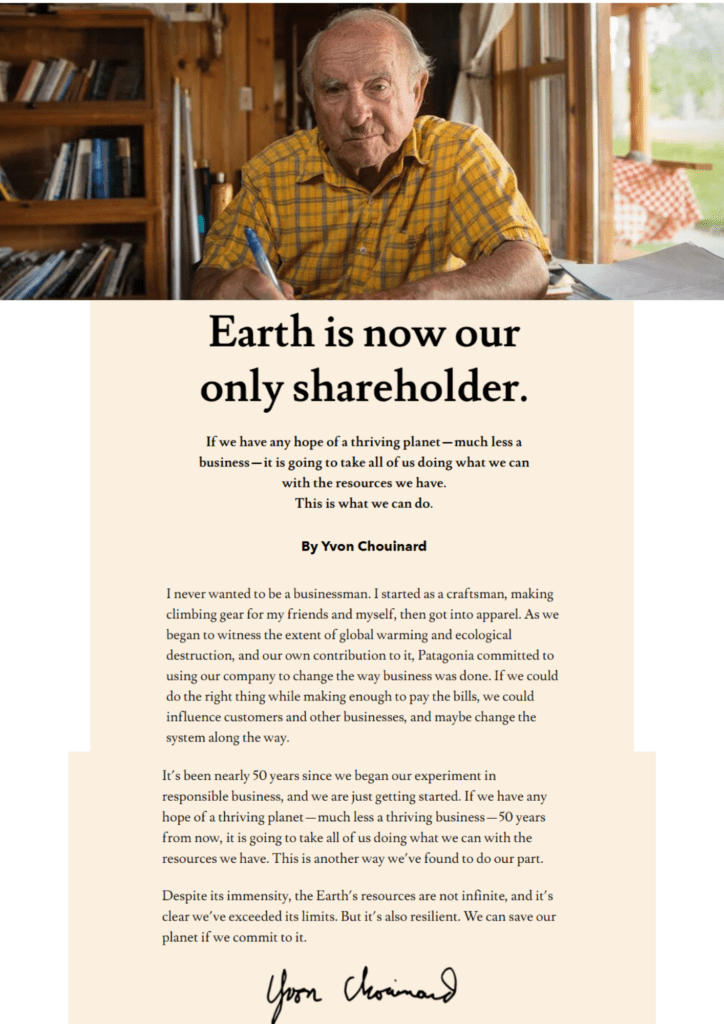 $3 Billion Patagonia Apparel Retail founder Yvon Chouinard
The Sierra Club's T.M. Herbert, Royal Robbins, and Tom Frost were among the other young climbers Chouinard got to know while hanging out at Stoney Point and Tahquitz Rock. The group eventually left Tahquitz and went to Yosemite to learn how to climb its massive walls.
Yvon began self-learning blacksmithing in 1957 after visiting a junkyard and purchasing an old coal-fired forge, a 138-pound anvil, some tongs, and hammers. With the help of T.M. Herbert, Chouinard created his first pitons out of an old harvester blade and used them on early ascents of Yosemite's Lost Arrow Chimney and the north face of Sentinel Rock.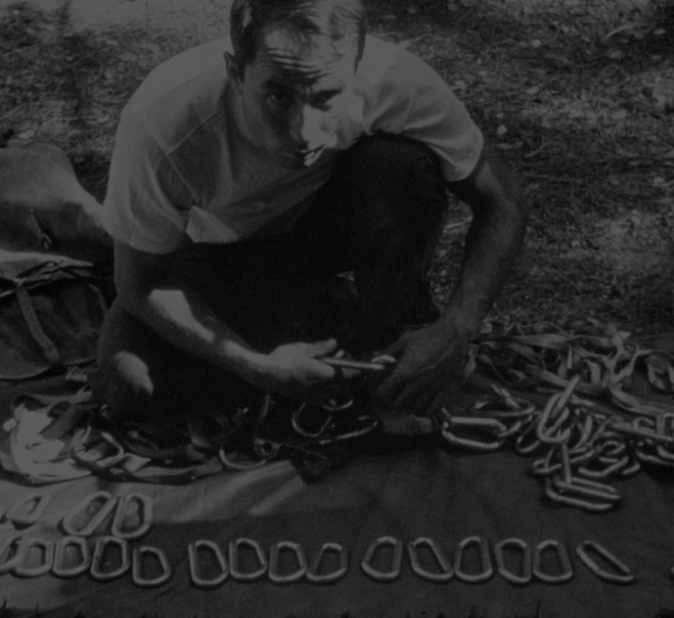 As word got out, friends started clamoring for Chouinard's chrome-molybdenum steel pitons. Before long, he had his own company. In an hour, he could create two of his pitons, which he then sold for $1.50 each. In the Burbank backyard of his parent's home, Chouinard constructed a modest business. Since the majority of his tools were portable, he could load them all into his car and surf his way along the California coast from Big Sur to San Diego.
He made a living by reselling equipment out of the trunk of his automobile. But the earnings were meager.
Chouinard Equipment was founded in 1965 by Yvon in cooperation with Tom Frost. The almost single climbing tool was redesigned and enhanced by Frost and Chouinard throughout their nine years of collaboration to make them more durable, lightweight, straightforward, and useful.
The main provider of climbing hardware in the US by 1970 was Chouinard Equipment.
1970 saw Chouinard purchasing a rugby shirt from a legitimate side to wear while rock climbing in Scotland. The jersey was overbuilt to resist the stresses of rugby and had a collar to protect his neck from the hardware slings. It had two red and one yellow center stripes across the breast and was blue. When Chouinard wore it among his climbing pals back home in the States, they enquired as to where they could purchase one.
The company was growing, and they began to see clothing as a way to help support the marginally profitable hardware business. By 1972, we were selling rugby shirts from England, polyurethane rain cagoules and bivouac sacks from Scotland, boiled-wool gloves and mittens from Austria, and hand-knit reversible beanies from Boulder (no two were alike).
Early in the 1980s, they underwent another significant change. They saturated the Patagonia line in vibrant color at a time when all outdoor gear was either tan, forest green, or (at the most colorful) powder blue. They introduced iced mocha, cobalt, teal, French red, aloe, and seafoam. Even while it was still tough, Patagonia apparel was now blasphemous in appearance.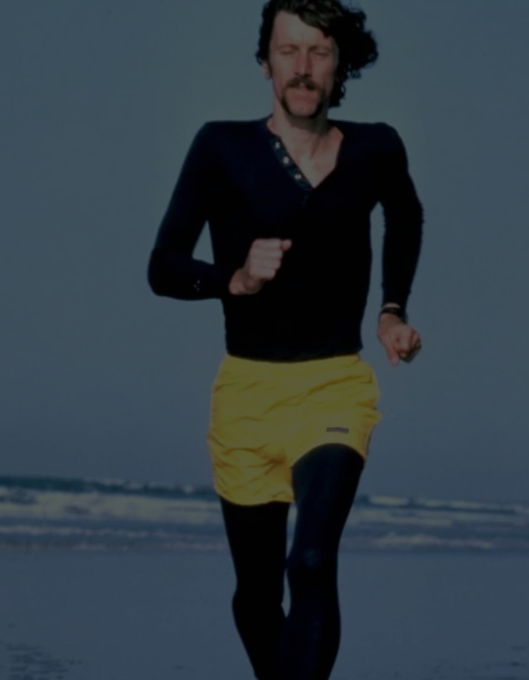 They haven't had private offices since 1984, a design choice that occasionally leads to distractions but also promotes open communication. They launched a cafeteria serving wholesome, primarily organic food the same year. The beans and rice are served here every Monday.
Instead of giving the money to NGOs with sizable staffs, high overhead, and corporate connections, they started making regular gifts to smaller organizations striving to conserve or restore habitat. They made a commitment to provide these organizations with 10% of their annual income in 1986. Later, they raised the stakes to 1% of sales, profit or not. Since then, they have been faithful to that promise. Other businesses found it simple to follow suit when 1% for the Planet was founded in 2002.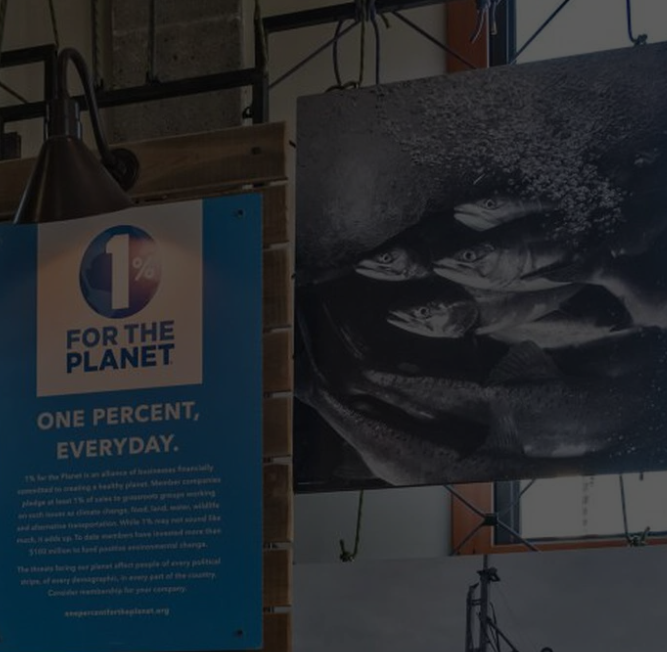 They decided to transition to 100% organic cotton sportswear in 1996. Since 1996, all Patagonia cotton products have been organic; nevertheless, they are starting to explore recycled cotton.
"We're in business to conserve our home planet." Patagonia's mission statement reflects this move. Keeping with its mission statement $3 billion Patagonia is being donated by Yvon Chouinard

Other trending stories on this site: Wealthiest Cities in the World – Henley's
Litigation Funding is a Booming Business