Business
Litigation Funding is a Booming Business
Litigation funding is a booming business. Australia's New South Wales legalized litigation funding in 1993. Eventually, the practice came to England and the United States, where lawsuit funding has developed into a significant industry.
Litigation Funding – What is it?
Litigation funding is where a third party provides the financial resources to enable costly litigation or arbitration cases to proceed. The litigant obtains all or part of the financing to cover its legal costs from a private commercial litigation funder, who has no direct interest in the proceedings.
In return, if the case is won, the funder receives an agreed share of the proceeds of the claim. If the case is unsuccessful, the funder loses its money and nothing is owed by the litigant.
Source: Association of Litigation Funders
Traditionally, it was against the law for a non-party to financially support a party for gain under Champerty Laws. This prohibition was reversed in Australia in 1993 and afterward in England and the US.
Litigation Funding & Champerty laws
It has traditionally been forbidden for anyone other than the primary parties to a litigation to profit from a lawsuit. This is the concept of Champerty in law.
According to Maya Steinitz, a law professor at the University of Iowa, "champerty is just a fancy legal word for the essential notion that previously the law barred a non-party from sponsoring a party for a profit."
Champerty laws have their roots in England's Middle Ages when dishonest feudal rulers would finance the claims of their subordinates to harass one another.
Up until 1993, when New South Wales in Australia repealed its obsolete champerty rules, the practice of supporting others' legal claims for profit had become extinct like jousting and the plague. There, lawmakers wanted to legalize class actions, which were famously pricy and were funded by outside parties. Sensing an opportunity, enterprising investors began supporting more cases that required finance in exchange for a share of the profits, giving rise to an industry.
"Litigation funders love to imply that certain plaintiffs just wouldn't be able to pay the costs of litigation without money from the funders," Strom added. "Whatever wrong befell these parties would only be resisted,"
the costs of litigation," Strom said. "Whatever injustice happened to these parties would just go on challenged."
Source: Bloomberg law
Litigation Funding (TPLF) is a Booming Business
By the year 2020, there was $17 billion invested in litigation funding globally, with the United States receiving more than half of it.
Multi-billion-dollar firms have made litigation finance their sole business, and are experiencing strong growth.
Litigation Funding is also known as TPLF – Third-Party Litigation Funding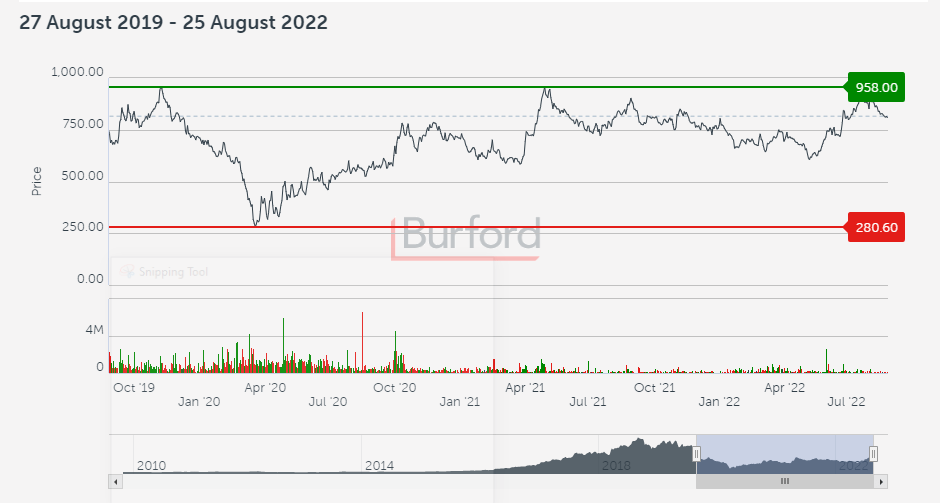 How Litigation Funding could help small companies
On the income statement, litigation costs are recorded as expenses. when you use litigation funding it is free of cost.
For businesses whose valuation is their top priority, keeping costs off the balance sheet is extremely advantageous. Naturally, this is particularly crucial when raising money, buying another business, going public, or carrying out other major transactions. Every dollar in legal fees that is not deducted results in higher valuation.
Litigation funding is frequently "nonrecourse," which implies that if the case is lost, the party who provided the cash loses the money it invested. So there is no costs to the company
Litigation finance enables businesses to demonstrate increased net income, save costs, and advance critical business strategies . Litigation finance enables businesses to select and fund the best law firms to represent them, as opposed to merely those that can accept the case on a budget affordable to the company. Companies are able to pursue litigation that they may otherwise delay or avoid because of the expense. thanks to LItigation Financing.
Top Litigation Funding Companies
Burford is the world's largest litigation funding company. There are many other players in the market who cannot be classified broadly. Each one of them can be better than the other for various reasons. This list shows the major Lititgation Finance Companies who are Members of the Association of Litigation Funders of England & Wales. Their website addresses are also indicated and you could visit them to learn more about their services.
Association of Litigation funder members are professionals working in the litigation funding industry who satisfy the definition of funders within the meaning of the Code of Conduct. They have access to funds immediately within their control (or act as the exclusive investment adviser to an investment fund that has access to funds immediately within its control), and they comply with all the other provisions of the Code of Conduct.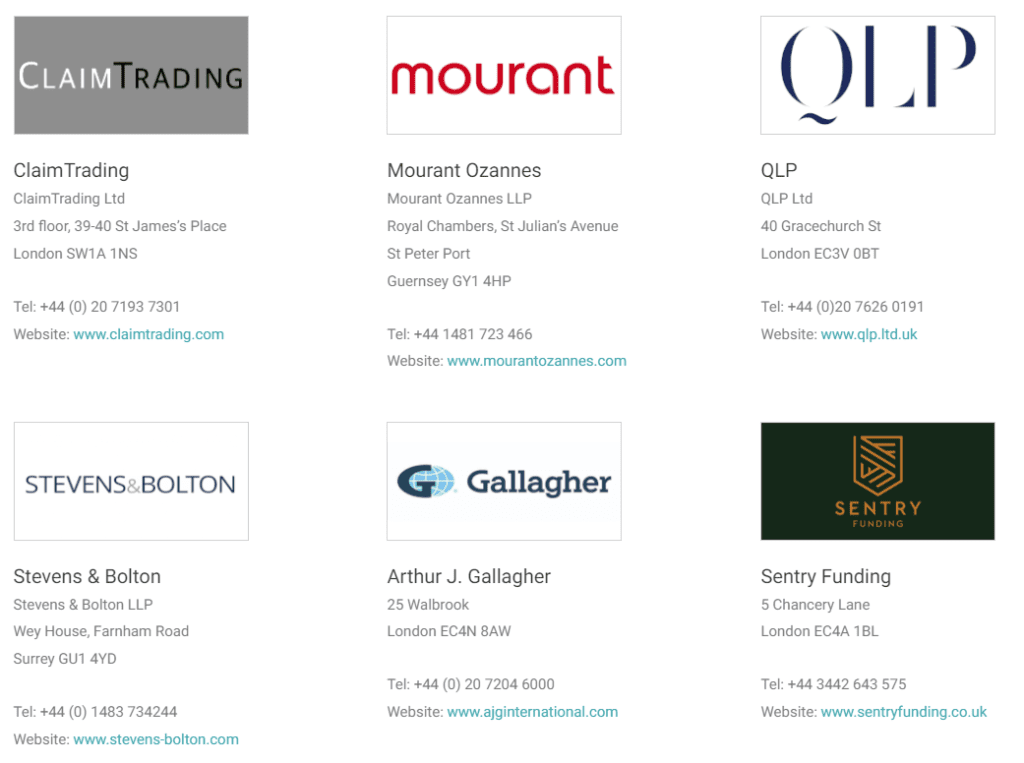 An interesting Litigation Funding Investment in USA with crypto
Roche Freedman has announced an ILO (Initial Litigation Offering) similar to IPO in the stock market.
investors can back an 'initial litigation offering', an offering with a blockchain-enabled payment to finance a case being brought by Apothio.
Apothio is a company that researches and commercializes hemp.
It is suing Californian authorities over the alleged wholesale destruction of its crops in California.
The claim is said to be worth between $500m and $1bn
Investors will be issued tokens in the amount equal to their investment. In the event the case wins, they will receive a multiplier based on the number of tokens they hold and the time taken to resolve the litigation – the multiplier increases as the case goes on and the return could be as much as 3.5 times the investment.
Roche Freedman has also announced plans to create a 'stock market' of ILOs, called Ryval, to allow people to buy and sell tokens invested in litigation. Source: legalfutures.co.uk
Other interesting Litigation Funding Offers
Read other on this site: What is Money Laundering? – Latest cases of money laundering
shop now
Up To $40 Off Sitewide With Code: Summer40!