Business
Wealthiest Cities in the World – Henley's
Wealthiest Cities in the World – Henley's. Henley & Partners has released the list of the wealthiest cities in the world in its 2022 rankings.
Wealthiest Cities in the World
With 345,600 billionaires, New York leads the Top 20 Cities with the Most Millionaires in the World in 2022. Five other US cities—San Francisco, Los Angeles, Chicago, Houston, and Dallas—also made the list of the world's wealthiest cities.
According to the most recent Henley Global Citizens Report, which tracks private wealth and investment migration trends globally, Tokyo is in second place with 304,900 resident high-net-worth individuals (HNWIs) worth over USD $1 million, and London, the wealthiest city in the world for many years, drops to fourth place below the San Francisco Bay Area with just 272,400 resident millionaires.
Chinese Cities in the Wealthies List
Beijing, the capital of China, is home to 131,500 millionaires, including 363 centimillionaires (worth 100 Million & over) , and has 44 billionaires, which places it third in the world behind New York City and the San Francisco Bay region. In addition, Beijing is home to the majority of China's biggest corporations.
Shanghai, the largest city in China, is home to 130,100 millionaires, 350 centimillionaires (worth 100 Million & over), and 42 billionaires. It is regarded as China's financial hub. According to the market cap, the Shanghai Stock Exchange is the third biggest in the world.
Ten years ago, Hong Kong was the second wealthiest city in the Asia-Pacific after Tokyo. Since then, Singapore, Beijing, Shanghai, and Sydney have surpassed Hong Kong, which now has 125,100 millionaires, 280 centimillionaires (worth 100 Million & over), and 28 billionaires.
Dubai
With 67,900 millionaires, 202 centimillionaires (worth 100 Million & over), and 13 billionaires living there, Dubai is now the 23rd richest country in the world. The emirate's economy is extremely diversified and strong in a number of important industries, such as basic materials, lodging, financial services, oil and gas, real estate, retail, and transportation. Emirates Hills, Jumeirah Golf Estates, and Palm Jumeirah are examples of wealthy neighborhoods in Dubai.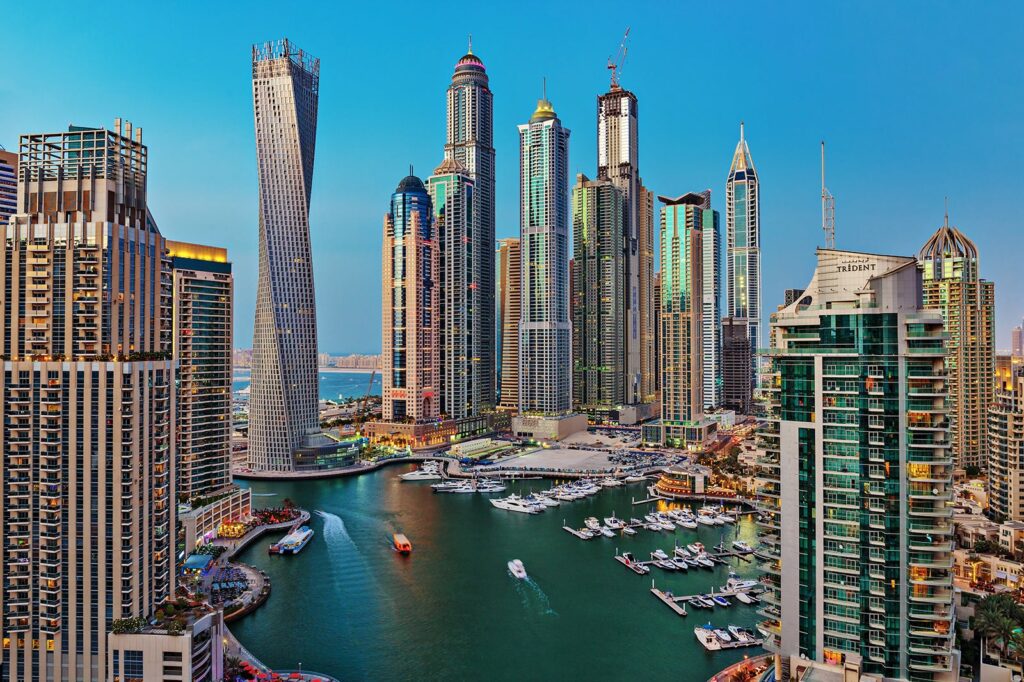 India
Mumbai, which ranks 25th internationally, is home to 60,600 millionaires, 243 centimillionaires(worth 100 Million & over) , and 30 billionaires. The National Stock Exchange and the Bombay Stock Exchange, two of the top 10 largest stock exchanges in the world by market cap, are located in the megacity.
Japan
Tokyo is home to 304,900 millionaires, including 12 billionaires and 263 centimillionaires (worth 100 Million & over). Tokyo's wealth is very equally spread, with the middle classes and lower-tier millionaires possessing the majority of the city's wealth, as evidenced by its relatively low billionaire population in comparison to most of the other cities on our top 20 list. Honda, Hitachi, Mitsubishi, Softbank, and Sony are among the significant businesses with headquarters in Tokyo.
Singapore
Singapore, which is ranked fifth overall, is Asia's second-largest millionaire haven after Tokyo. The city-state, which is home to 249,800 millionaires, including 336 centimillionaires (worth 100 Million & over) and 26 billionaires, is largely recognized as the most business-friendly city in the world and one of the most popular places for millionaires to emigrate.
Korea
There are 102,100 millionaires living in Seoul Special City, including 241 centimillionaires (worth 100 Million & over) and 25 billionaires. Notably, Seoul is home to over 80% of South Korea's billionaires and a high 75% of the nation's high-net-worth individuals. Hyundai, Kookmin Bank, LG, and Samsung are some of the well-known businesses with headquarters in the city.
Henley & Partners
The Information published in this article is sourced from the Henley & Partners Global Citizens Report.
"Henley & Partners is the global leader in residence and citizenship by investment. Each year, hundreds of wealthy individuals and their advisors rely on their expertise and experience in this area. The firm's highly qualified professionals work together as one team in over 35 offices worldwide"
Other Trending Articles on this site:
Credit Cards are Being challenged by Digital Payments
Which is the Top Streaming Service in 2022
shop now
Up To $40 Off Sitewide With Code: Summer40!