Business
Volkswagen Self Driving Car to be Tested on US Roads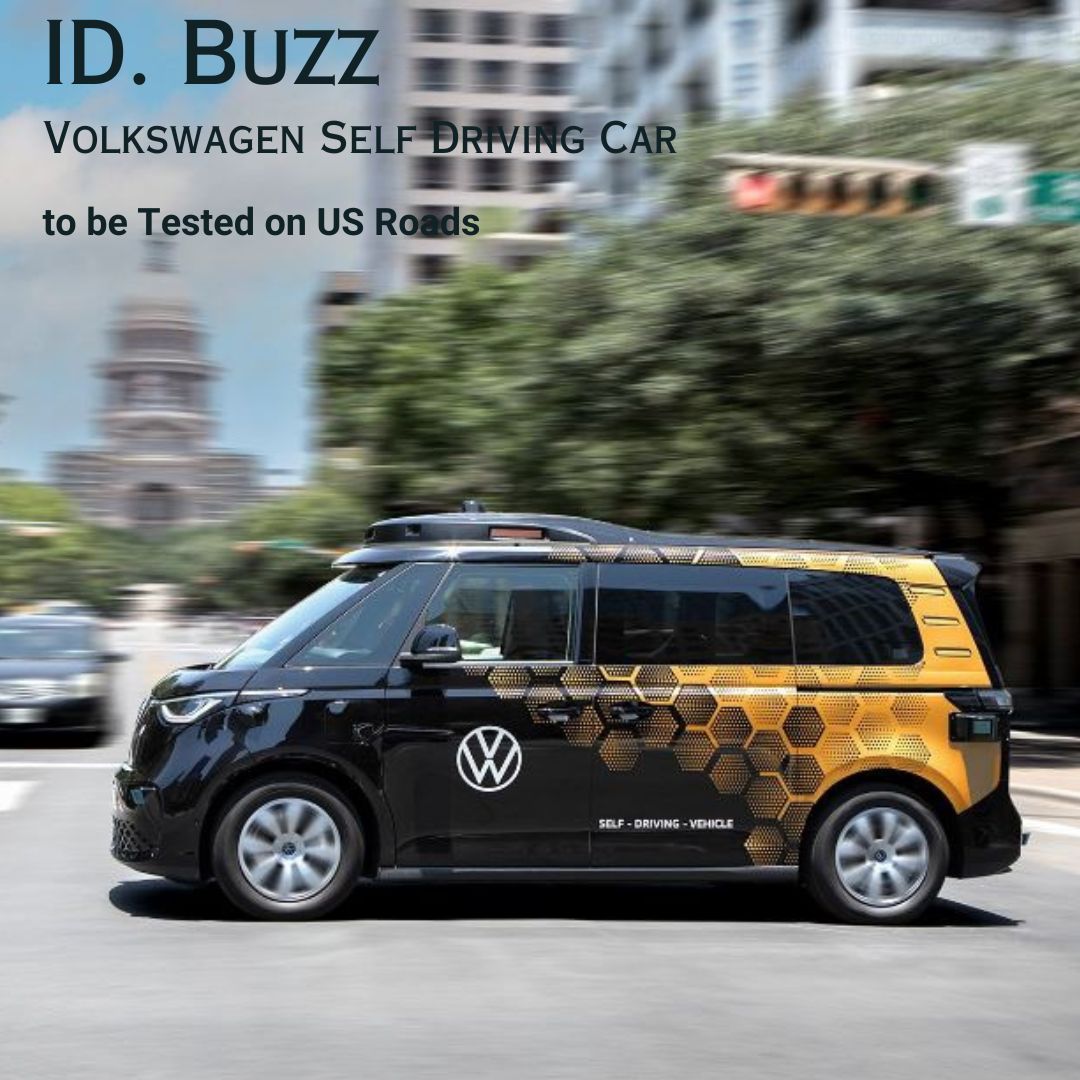 Volkswagen Self Driving Car to be Tested on US Roads.

Volkswagen made an announcement stating that it intends to commence trials of its self-driving car, ID. Buzz, on the roads of Austin, Texas this month. This comes slightly over a year since its initial testing took place in Europe.
Initially, ten electric and autonomous vehicles will be deployed in Austin for the testing phase. However, Volkswagen plans to gradually expand the program to include at least four other cities in the United States within the next three years.

"We are thrilled and prepared to introduce our autonomous pilot and test fleet in Austin," stated Katrin Lohmann, President of Autonomous Driving Mobility and Transport at Volkswagen. Lohmann further explained, "We chose Austin as our initial hub in the United States because the city has a proven track record of embracing innovation and provides a favorable environment for testing autonomous vehicles."
Volkswagen, the largest carmaker in Europe, collaborated with software company Mobileye to develop the autonomous driving technology for these vehicles. This partnership emerged after Volkswagen withdrew its support for the driverless startup Argo AI in October, which has since ceased operations.
The commercial launch of the self-driving ID. Buzz is scheduled for 2026. Volkswagen clarified that these cars are currently not being designed for ride-hailing purposes in the United States. However, its ride-sharing division, MOIA, is actively developing a fleet of robo-taxis in Europe.
Volkswagen Self Driving Car ID. Buzz
Identifying an ID. Buzz undergoing testing can be done by observing certain characteristics. These vehicles can be easily recognized due to their square-shaped structure and the presence of a distinctive yellow honeycomb pattern on the outside. In addition, the driverless ID. Buzz is equipped with cameras, radar, and lidar technology to aid in its autonomous functionality. During the testing phase, all of these cars will have a human driver on board.
Volkswagen Self Driving Car – Competitors GM & Alphabet
GM and Alphabet have already launched autonomous robo taxi services, but they have encountered difficulties along the way. Cruise, a self-driving car company majority-owned by GM, has conducted tests of its autonomous vehicles on public roads in several states, including Michigan, California, and New York. Presently, it operates a self-driving taxi service in San Francisco, Phoenix, and Austin.
However, the journey hasn't been smooth so far. In December, US regulators initiated an investigation into Cruise's robotaxis following reported incidents of unexpected braking, which could potentially leave passengers stranded or lead to near-collisions. Additionally, in April, Cruise issued a voluntary recall of 300 vehicles after a collision involving a city bus in San Francisco. According to Bloomberg, Cruise provides around 1,000 rides per day in San Francisco and has a waitlist with tens of thousands of people.
Waymo, an Alphabet subsidiary, has also faced some challenges. The company currently operates a self-driving taxi service in San Francisco and Phoenix. In June, one of its vehicles was involved in an incident where a dog was killed in San Francisco, raising concerns about expanding the service's operations. Waymo's robo taxi fleet completes approximately 10,000 trips per week, encompassing both San Francisco and Phoenix, and it has an estimated waitlist of 80,000 passengers.
Despite opposition from local officials due to safety concerns, both Waymo and Cruise are on the verge of receiving permission to operate throughout San Francisco at all times, 24/7. The California Public Utilities Commission is expected to make an official decision on July 13.
Source: Quartz
Volkswagen Self Driving Car – The future of electric travel by Volkswagen
Seamless transportation
Metropolitan areas provide a wide array of transportation choices to facilitate personal mobility, including car sharing, alternative vehicles, and an extensive selection of public transportation options such as subways, trams, buses, taxis, rental bicycles, and scooters. The objective is to make transitioning between different modes of transport as effortless as possible, referred to as "frictionless" or "intermodal" mobility.
The key to achieving this lies in smartphones and the use of dedicated apps. These applications serve as a curated guide through the multitude of transportation options available. The ultimate goal is to enable users to find the fastest, most efficient, and even healthiest route with a single click, leveraging a variety of service providers offering different modes of transport at varying price points. With the continuous advancement of these sophisticated apps, coupled with integrated and comprehensive payment systems, the promise is to optimize resource utilization while delivering the desired speed and convenience to users.
Car Sharing
Car sharing, particularly with electric vehicles, has become a prominent component of mobility planning in smart cities. The concept is familiar: users locate available cars through an app, reserve them, and simply drive off. These cars are typically parked at designated stations or within business districts. An example of this is We Share in Berlin, which was launched in 2019 and relies exclusively on electric vehicles, starting with a fleet of 1,500 e-Golfs.
For longer rental periods or in areas without traditional car sharing services, peer-to-peer car sharing provides an alternative. In this model, individuals rent out their own personal vehicles to nearby individuals. The person offering the vehicle specifies rental periods and uploads photos and details about the vehicle on a platform. The vehicle's location is displayed on a map, and once booked, it can be unlocked using a smartphone app. Instead of traditional car keys, chips and special connectivity boxes are used. Skoda, a Czech car brand, operates a peer-to-peer car sharing program called HoppyGo in Prague, which also integrates railway and long-distance bus transport, offering a seamless and discounted travel experience.
Intelligent parking
Finding parking spaces in cities can be a challenge due to limited availability. One solution is to allow tenants or owners of private parking spaces to offer their spots to drivers for a specific duration, utilizing private parking areas and garages. Increasingly, parking through an app is gaining popularity, eliminating the need for dealing with ticket machines. The parking fee is typically charged at the end of the month via direct debit or credit card.
Innovators are exploring smart approaches to parking, such as utilizing radar sensors on lampposts or ground sensors that can detect the occupancy status of parking spaces in real time. This enables the creation of dynamic parking maps that provide drivers with up-to-date information on available parking spots. Community-based parking follows a similar concept, where ultrasound sensors permanently installed in vehicles scan the surroundings to identify vacant parking spaces. As more vehicles become connected, the received parking space information becomes more reliable and consistently updated.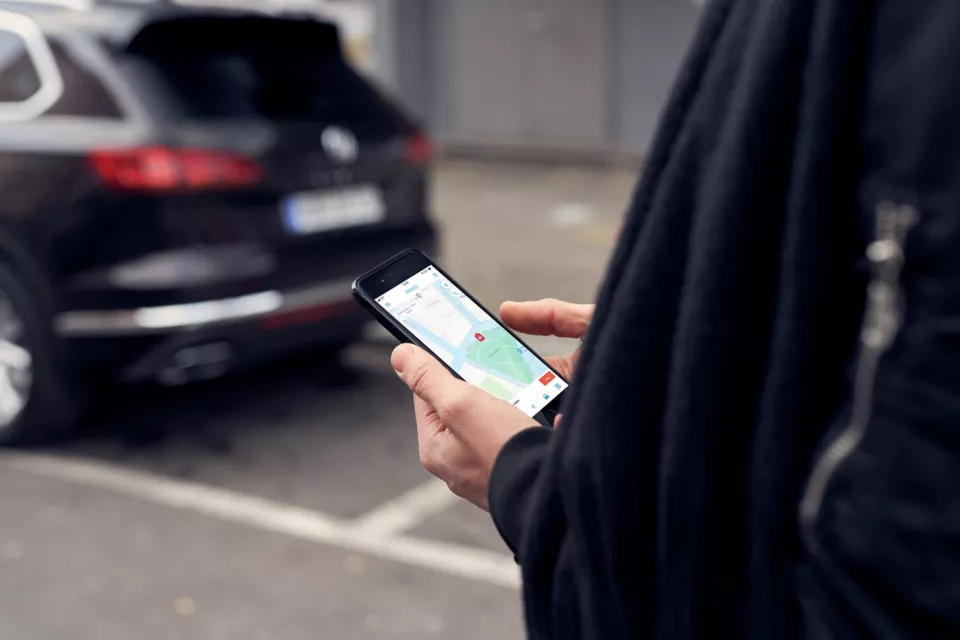 Car Pooling
Car pooling, an age-old concept, is experiencing a resurgence in the context of smart cities. It involves transforming private vehicles into a form of public transportation. Intelligent platforms and apps connect passengers with drivers, facilitating the sharing of rides. Carpooling communities are emerging for specific groups such as companies, universities, or city administrations, catering to individuals who travel the same route on a regular basis. Notably, in cities like Los Angeles, fully occupied cars are permitted to utilize dedicated lanes, allowing them to bypass traffic congestion.
On-demand ride services
Ride-hailing services bridge the gap between cost-effective but fixed-route options like trains and buses, and door-to-door taxi services, which tend to be more expensive. Similar to taxis, ride-hailing services allow users to be picked up from nearly any location within the city. However, the distinction lies in the ability for other passengers with similar destinations to join and leave the vehicle along the route, optimizing the shuttle's capacity. Behind the scenes, an algorithm analyzes fleet data and customer requests to determine the most efficient routes in real-time. The passenger's smartphone guides them to the nearest collection point within walking distance. Ideally, this enables seamless door-to-door trips or smooth transfers to other modes of transportation.
In the city of Hanover in Germany, MOIA, a subsidiary of Volkswagen, has been operating a ride-hailing service since 2018. Currently, MOIA operates 100 electric vehicles in Hamburg and has plans to expand to 500 in the near future.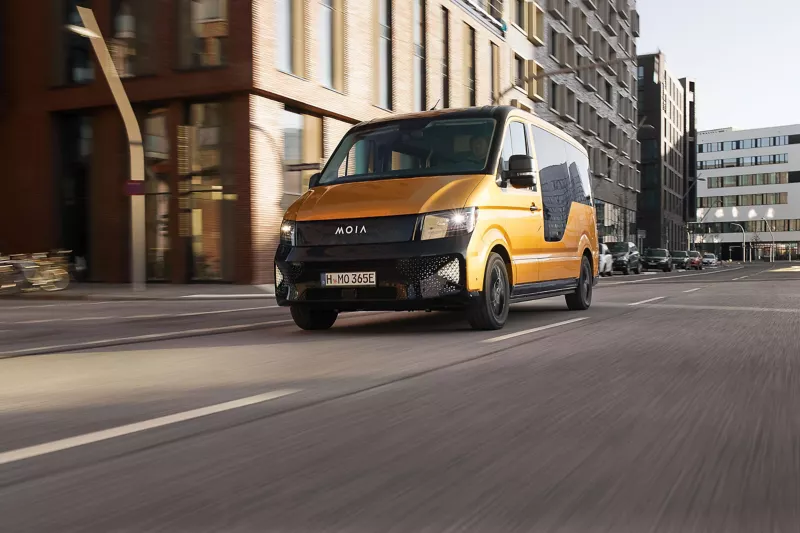 Source: Volkswagen
Volkswagen in a $2 billion technology JV with China's Horizon Robotics
Volkswagen will list Porsche in one of the largest IPOs in recent years.