Business
PPE Glove Maker Billionaire Lim Wee Chai's wealth tumbles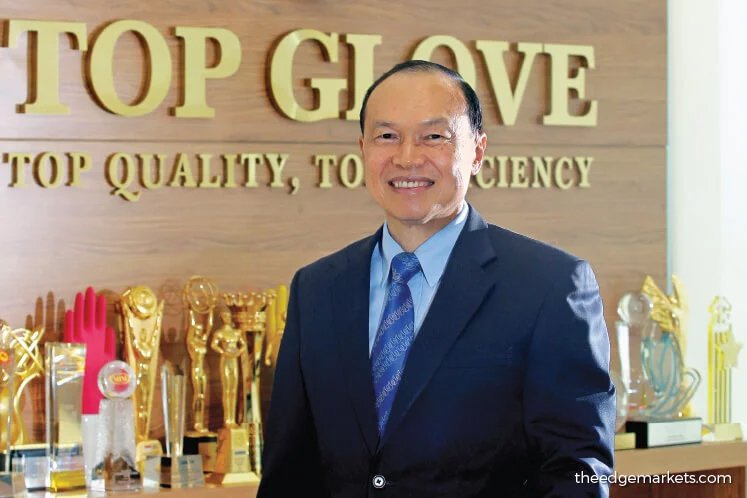 PPE Glove Maker Billionaire Lim Wee Chai's wealth tumbles. After an 89 percent stock decline, the once-unstoppable glove king loses billions of dollars.
Lim Wee Chai's ascension once appeared to be unstoppable.
PPE Glove Maker Billionaire Lim Wee Chai & Top Glove
Lim was born in the Chinese New Village of Titi, Jelebu, Negeri Sembilan He obtained his primary and secondary education there. He would assist in the estate on the weekends while Lim's family worked in the rubber trade industry.
Lim earned a Bachelor of Science degree with honors in physics at the University of Malaya, in 1982. Following graduation, he worked for Malaysian air conditioner maker OYL Industries as a sales professional for air conditioners. In 1985, he graduated with a master's degree in business administration from Sul Ross State University in Texas, USA. Lim went back to Malaysia and carried on as a sales manager at OYL Industries.
In 1991, Lim founded Top Glove with a factory and glove production line.
When the AIDS pandemic caused demand for gloves to soar in the 1980s, Malaysia emerged as a global leader in the industry. Malaysian business owners were able to open their doors since labor prices were minimal. The country's huge oil industry and rubber tree plantations, which were brought there by British colonists in the 1870s, support local manufacturers by supplying the raw materials for the protective gear.
According to Bloomberg, Top Glove had more than tripled in value in 2020, increasing Lim Wee Chai's net worth to $2.5 billion, excluding the value of his pledged shares. The business recorded record sales and a 366% increase in net income.
PPE Glove Maker Billionaire Lim Wee Chai's wealth tumbles
Business Today Reports,
P.P.E. Glove Maker Billionaire Lim Top Glove Chairman Tan Sri Lim Wee Chai sees his wealth tumble after the company's stock crashed from a high during the early period of 2021 when glove-related stocks were top of the leaderboard for months.
Singapore CNA which ran the story stated how Lim's Top Glove even grew bigger than Malaysia's banks, telecommunication companies, and state utility giant at one time. The stock price of the glove maker soared 450% through the first 7 months of 2020 leaving big names like Zoom and Moderna in the dust making him a billionaire many times over
TOP GLOVE-The World's Biggest Glove Manufacturer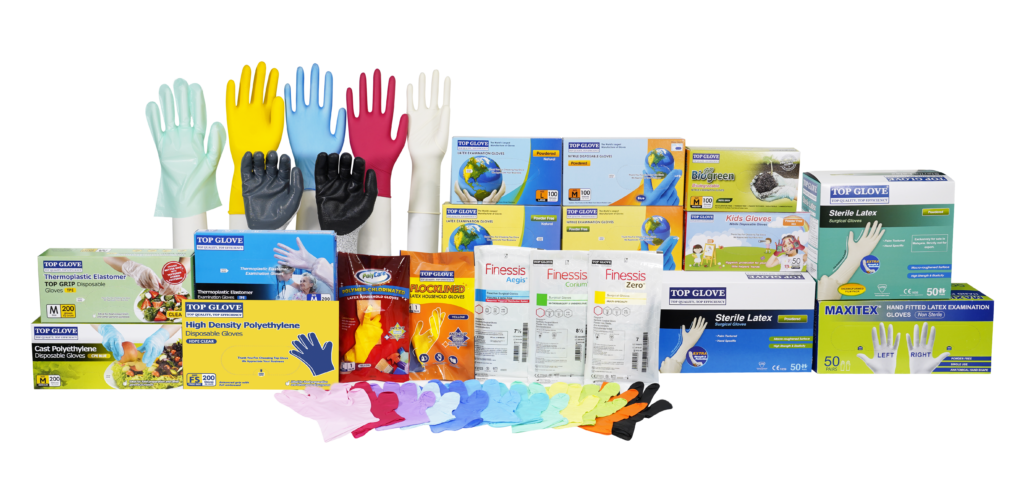 One in four gloves worldwide is made by Top Glove. After record profits of 1,500% in September 2020, the company claimed it anticipated "new highs."
Top Glove, which Lim founded in 1991, has grown into a giant that produces 100 billion pairs of gloves per year from 49 plants. It supplies 26% of the market for protective equipment worldwide. In Malaysia, the stock began trading in 2001, and 15 years later, in Singapore.
The company's dividend policy and the record payout from the previous year have primarily benefited Lim, who owns 36% of Top Glove with his family.
Fortune of Lim Chee Wai during COVID – 19
Due to the COVID-19 pandemic's climax in 2021, when gloves were a must, it was a very exceptional year for Top Glove. At least five millionaires were created during this time span alone in the protective-gear industry, notably Thai Kim Sim of Supermax.
Before the pandemic, in 2019, Lim Chee Wai's earnings (dividend) were US$26 million. In 2020 it grew to US$ 75 Million and in 2021 it exploded to US$ 400 Million.
Through the first seven months of 2020, the stock price of the glove manufacturer skyrocketed by 450 percent, outpacing well-known brands like Zoom and Moderna and making him a multi-billionaire.
Fall of Top Glove Stock prices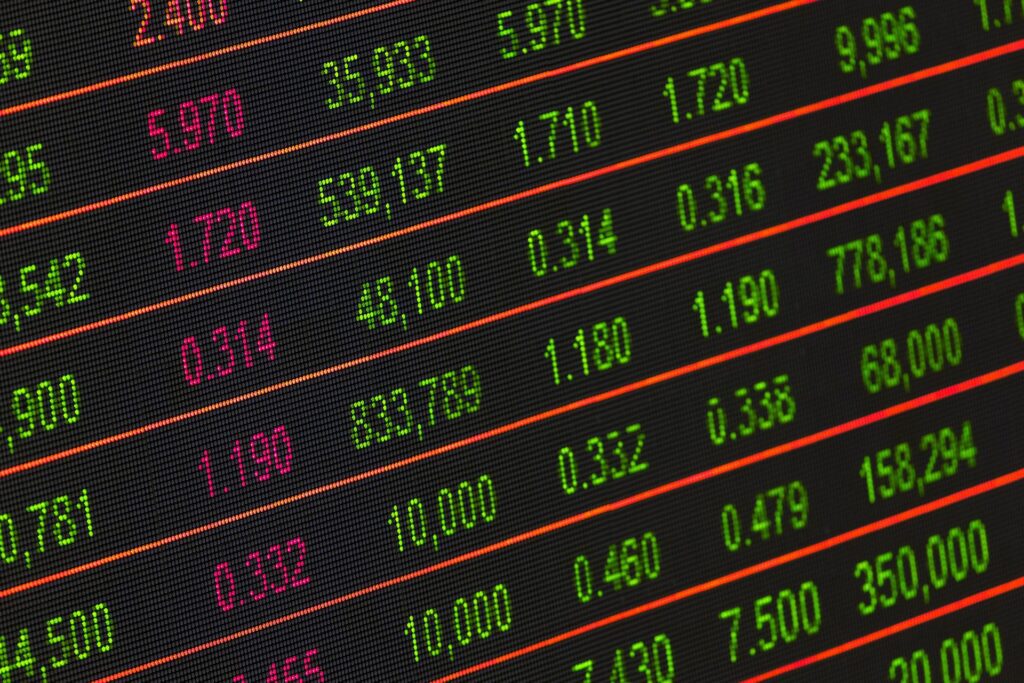 By June 2021, when vaccinations began to become available, more competition entered the market. It endangered the position of the top glove manufacturer in the world.
As a result, there was a slow fall in selling prices. Chinese competitors have been ramping up production, making the reversal even more severe.
According to a research note from Maybank Investment Bank, which was cited by Bernama on July 6th, Chinese glove manufacturers are reportedly currently selling their products for less than US$20 per thousand pieces, whereas Malaysian glove manufacturers are said to sell their products for an average of US$22 to US$24 per thousand pieces.
At the same time, Lim and his family's ownership in Top Glove decreased from its peak of US$6 billion in October 2020 to US$4.5 billion four months later to US$1.5 billion in January 2022.
Then in June, Top Glove's profits fell by 99%, dealing the company its ultimate blow. According to Bloomberg, the value of his shareholding is currently below $1 billion.
PPE Glove Maker Billionaire Lim Wee Chai's wealth tumbled due to Top Gloves' dismal performance.
In early August 2020, Top Glove's shares on Bursa Malaysia hit a peak of RM28.40, and Malay Mail's check showed its share price opened at RM1.02 on 13 July 2022
Earlier Controversy of Top Gloves
Top Glove, which has almost a quarter of the global market for rubber gloves, was working overtime as part of a frantic effort to provide the entire world with coronavirus protective gear.
But although the business made record profits and sold gloves all over the world, its low-paid workers in Malaysia started to experience a severe epidemic of Covid-19 as a result of its own insufficient safeguards.
In just one of Top Glove's manufacturing complexes in Malaysia, 5,700 of the 11,215 employees tested positive for the coronavirus. It became the greatest active Covid hot spot in Malaysia.
In February their disposable gloves had been prohibited by US officials due to suspicions that it engaged in forced labor. However, it was revoked later.
Sources: Businesstoday, The Guardian, Channel News Asia, Malaymail
Other Trending News on this site: Fortune 500 – 2022 – An Insight
shop now
2 Wigs Only $ 149