Business
Painful end of Kittyhawk and its Awesome Flying Cars
Painful end of Kittyhawk and its awesome flying cars. Kittyhawk, the air-taxi startup financed by billionaire Google co-founder Larry Page, will be winding down, putting an end to the long-awaited goal of creating flying automobiles. Source: Fortune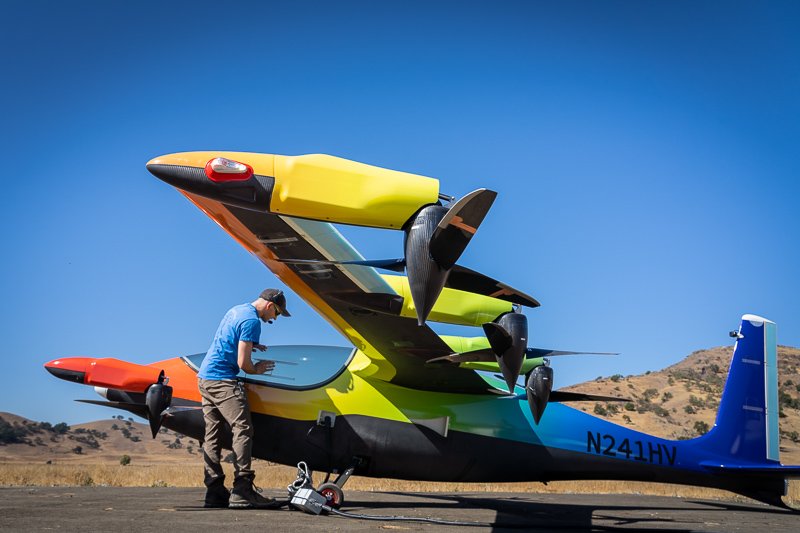 Kittyhawk and its Awesome Flying Cars
Sebastian Thrun, an early adopter of autonomous vehicles, and Larry Page, a co-founder of Google, established Kittyhawk in 2010 to push the boundaries of eVTOL flight at the time. eVTOLs — electric vertical takeoff and landing aircraft.
In order to construct a revolutionary electric vertical takeoff and landing aircraft (eVTOL), Sebastian Thrun was hired by Google founder Larry Page to launch Kittyhawk as Zee.Aero. At Google, Thrun oversaw experimental programs such as the company's efforts to create self-driving cars, which were later spun off into a separate company called Waymo.
After years of covert R&D in various labs and testing grounds, Kittyhawk started making some of the ideas it had been working on the public in 2017.
Kittyhawk's approach was built upon the age-old practice: dream, prototype, test, destroy, learn, build.
Their first vehicle was Flyer.
The flyer was an extremely light eVTOL with simple, intuitive controls built for flying over water. It demonstrated that even those without piloting experience can fly after just a few hours of instruction. This ultra-light vehicle underwent five years of thorough testing, which resulted in significant findings that continue to influence how they approach eVTOL design, testing, and manufacture.
After more than 25,000 successful test flights, they retired Flyer in 2020, and these ground-breaking machines are now displayed in museums as a significant piece of aviation history.
Cora, which was revealed in 2018 by Kittyhawk's Zee Aero company, raised the standard for approachable eVTOL aircraft. This ambitious air taxi created the first FAA certification basis for passenger-carrying, remote-piloting aircraft in addition to making significant improvements in speed and safety.
In order to advance the Cora aircraft designed by Kittyhawk, The Boeing Company and Kittyhawk established a joint venture (Wisk) in 2019. With the support of two aviation industry titans that influenced the future of mobility, Wisk operates independently.
The Heaviside H2, which was unveiled by Kittyhawk in 2019, included advancements like tilting motors and a high-performance single-seat design. In tests, it has reached a top speed of 180 mph and flown more than 100 miles on a single battery while being 100 times quieter than a helicopter.
By 2022 they were working on
Building on the H2 platform's experimental success, Kittyhawk is now working on what will be its first commercial air taxi vehicle, which will demonstrate the features that make Kittyhawk's strategy unique in the industry:
Remotely piloted
Smaller, lighter, and quieter than any other eVTOL air taxi
Able to safely take off and land almost anywhere
Target travel cost of less than $1/mile, which is less than rideshare services and less than one-third of the target of other air taxis
Recent testing of air taxis has resulted in crashes, raising questions about their safety.
On 22nd September 2022, the air taxi developer made a LinkedIn announcement. "We have made the decision to wind down Kitty Hawk. We're still working on the details of what's next," With this comes the Painful end of Kittyhawk and its Awesome Flying Cars.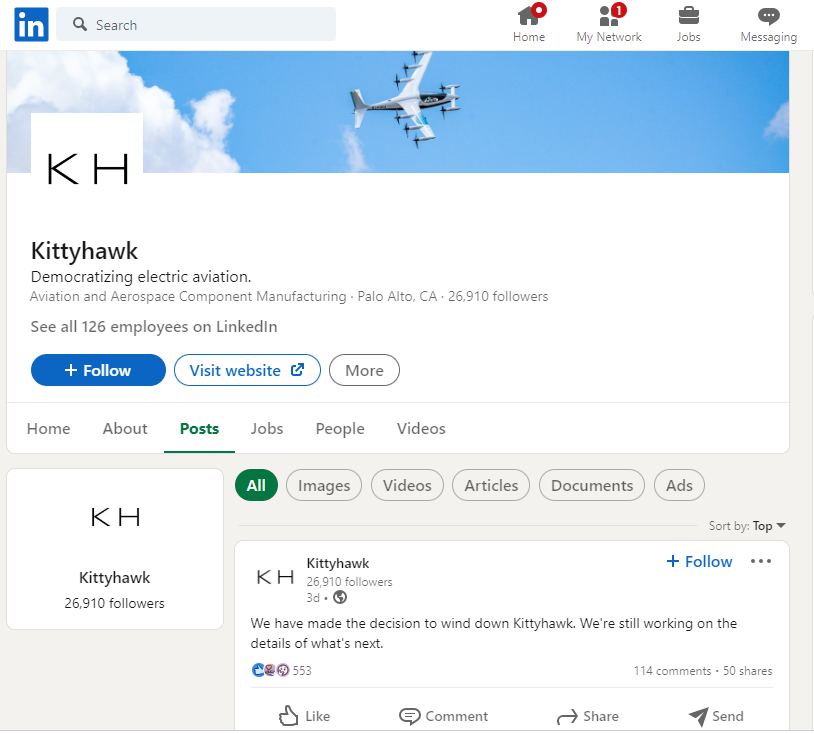 Future of Wisk
According to Fortune, Boeing's commitment to Wisk is unaffected by Kittyhawk's decision to stop operating, a representative for the aircraft manufacturer wrote in an email. We are happy to have been a founding member of Wisk Aero and are inspired by the work they are doing to promote sustainability and innovation in the field of future electric flight.
The legendary figure in aviation assisted Wisk in showcasing its rotor-powered Cora aircraft at the July Farnborough International Airshow. Boeing has been contributing engineering resources for a larger, four-seater electric aircraft that Wisk plans to eventually certify with US regulators in addition to giving financial support for the company.
Still competing in the air-taxi sector are Joby Aviation Inc., Archer Aviation Inc., Germany's Lilium NV, and Brazil's Eve.
Other related articles on this site:
Boom Supersonic for American Airlines
Air Nostrum becomes the first to order Airlander-10 Airship