Business
Boom Supersonic for American Airlines
Boom Supersonic for American Airlines. The Boom Supersonic Jets will be the world's fastest commercial aircraft.
On August 16, 2022, American Airlines declared its intention to buy up to 20 Boom Supersonic Overture aircraft, with the option to buy a further 40 aircraft.
Boom Supersonic Overture Aircraft
Boom Technology intends to introduce the Boom Overture, a supersonic airliner that can carry 65 to 88 passengers, in 2029. It has a speed of 1,800 km/h with a flight range of 7,870 km.
OVERTURE claims that the world's fastest airliner is optimized for speed, safety, and sustainability.
Its Contoured Fuselage Optimizes airflow to reduce drag and increases fuel efficiency.
Improves supersonic performance and subsonic stability to maximize safety and efficiency
Gull Wings Minimizes aircraft drag and thus required, engine thrust
It has four engines that deliver efficient supersonic performance; maintain standard temperature ranges, and fly without afterburners to minimize noise and fuel consumption.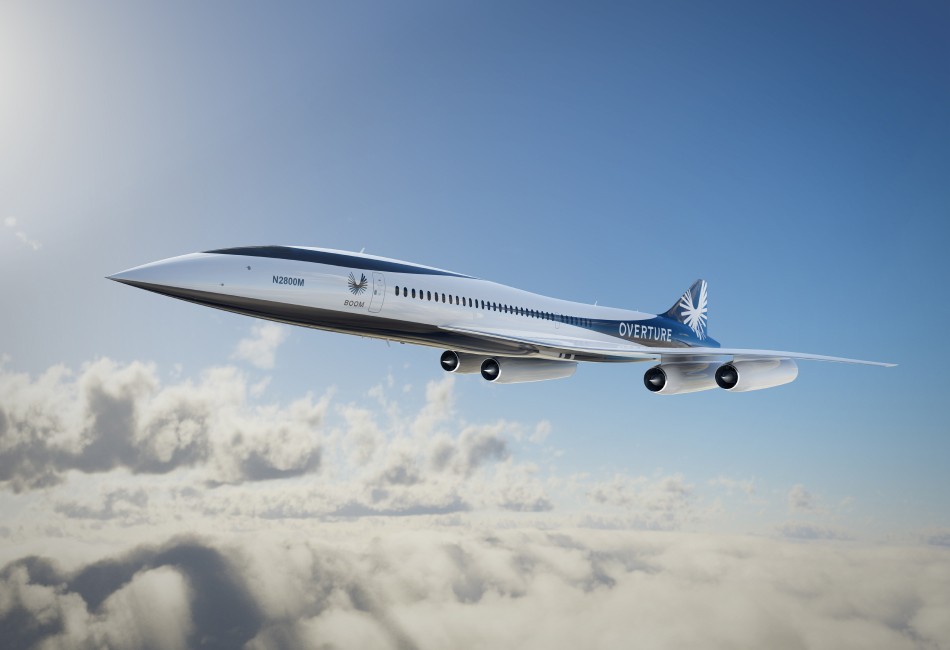 Boom Supersonic Jets for American Airlines
On August 16, 2022, American Airlines committed to acquire up to 20 Boom Supersonic Overture aircraft with a potential option for a further 40 aircraft. The Texas-based airline declared that it has already made a non-refundable deposit to the manufacturer for the first 20 aircraft, demonstrating its purpose.
Before any Overture jets are delivered to the airline, the manufacturer must comply with various standards set forth by American Airlines as well as industry-standard operating, performance, and safety requirements.
The deal is the second firm order in the last two years for Boom Supersonic Jets.
"Passengers want flights that are faster, more convenient, more sustainable and that's what Overture delivers," Boom CEO Blake Scholl told CNBC. "Flight times can be as little as half as what we have today, and that works great in networks like American where we can fly Miami to London in less than five hours."
"Boom says the Overture jet will fly as fast as Mach 1.7, or 1,304 mph, dramatically cutting trans-Atlantic and trans-Pacific flight times. For example, a flight from Seattle to Tokyo, which typically takes just over 10 hours, could be completed in six hours in an Overture, according to Boom".
Nearly 20 years after the Franco-British supersonic airliner Concorde was grounded and scrapped due to exorbitant ticket prices, high fuel consumption, and high operating expenses, the debut of the Overtures would restore commercial supersonic transatlantic flying.
Concord Vs Boom
The Concorde is 202 feet and 4 inches (61.67 meters) long, while the Overture is 205 feet (62.48 meters) long, making them nearly identical in size.
Boom will feature a roomy, premium-configured 1-1 cabin, which will lower the maximum number of passengers by 65 to 88. The Concorde, which had a seating configuration of 2, could hold 92 to 120 people.
The Overture will fly similarly to the Concorde at a height of 60,000 feet.
Boom travels at Mach 1.7, while Concorde was renowned for its ability to fly at speeds of up to twice the speed of sound.
When it comes to flight range, The Overture manages 7,870 km, (4,250 NM) surpassing the Concorde in terms of range. The range of Concorde was 7,222.8 kilometers (3,900 NM).
Boom is going to be making considerable efforts to make sure that this supersonic plane is both sustainable and quieter because concerns about noise, combined with its environmental impact, significantly contributed to the death of Concorde.
CNN reports the following on the improvements Boom has made over Concord.
According to Kathy Savitt, president, and chief business officer at Boom Supersonic, "Our goal has always been for Overture to be the first completely new aircraft designed and tuned to run on 100% sustainable aviation fuel. "We are also able to use carbon composite materials in our fuselage, wings, and vertical tail, which allows us to be far more aerodynamic and efficient than we were during the Concorde era.
This increases the plane's fuel efficiency and reduces drag, which consumes fuel." United has already committed to using 100% sustainable aviation fuel for its Overture fleet (SAF).
Savitt claims that the addition of a fourth engine to the modernized aircraft design would significantly reduce noise, and Overture will make use of the first automatic noise reduction system ever developed. She says they concentrated on finding ways to make their takeoffs and landings as quiet, if not quieter, than any other long-haul airliner departing from any airport. "And that's what we've been successful in doing.
"We're not going to fly supersonic over land, we're going to fly supersonic over water. So that 'boom,' is over the high seas. " But we're still flying at Mach 0.94 over land, and it was really important for us to be good for the community around airports, by really addressing noise."
Orders for Boom Supersonic Jets
Boom Overture has received confirmed orders for 200+ Jets as of now.
Richard Branson revealed in March 2016 that Virgin Group has options on 10 aircraft and that Virgin Galactic affiliate The Spaceship Company will help with the jet's development and testing. This was followed by another order for another 15 aircraft by an unnamed European carrier.
51 pledges were made at the 2017 Paris Air Show. In December 2017, Japan Airlines placed orders for 20 aircraft.
United Airlines stated in June 2021 that it has inked a contract to buy 15 Overture planes with an additional 35 options. American Airlines struck a deal to buy 20 Overture planes in August 2022, with an option for another 40.
Other Developments in Supersonic Jets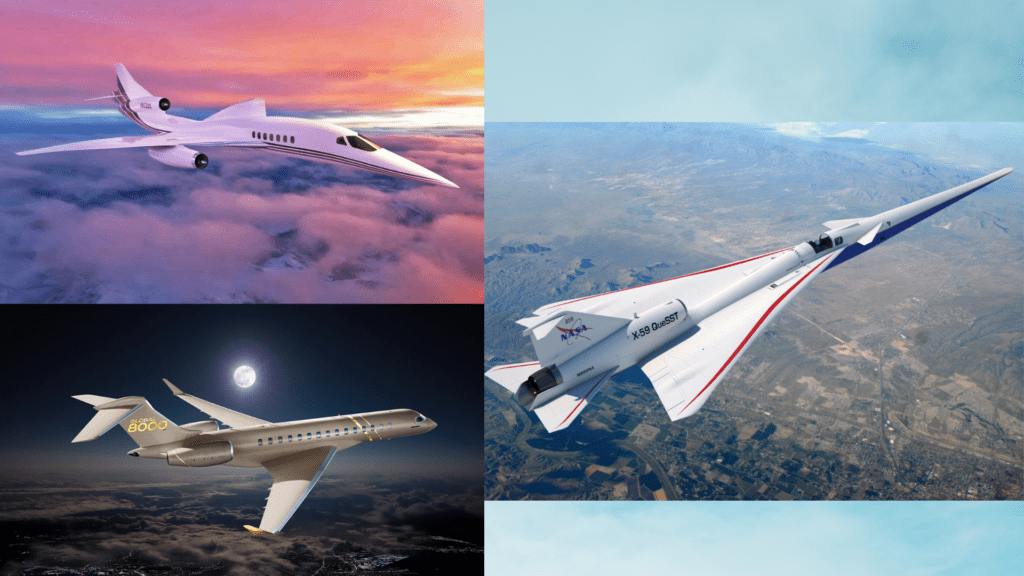 In order to gather data, NASA collaborated with aircraft manufacturer Lockheed Martin to create the "silent" experimental supersonic aircraft known as the X-59.
Bombardier, a maker of airplanes, verified that the Global 7500 test jet, which reached speeds of more than Mach 1.015 during a demonstration flight in May, had broken the sound barrier.
Aerion, a company in the aviation industry, unveiled designs for the Aerion AS3 commercial airplane in 2020.
Airlander Zero Emission Aircraft
Talking about future Aircraft, it is of interest to look at Airlander 10, which also has secured firm orders and is likely to launch in 2026. Read More on Airlander in our post-Air Nostrum becomes the first Airline to order Airlander-10 Airship
shop now
2 Wigs Only $ 149