Business
Nvidia Valuation close to the Mammoth Trillion Dollar Mark
Nvidia Valuation close to the Mammoth Trillion Dollar Mark.
Nvidia's Market Value Nears Trillion Dollars on Surging Demand and ChatGPT's Success
Nvidia, a leading computer chip designer, experienced a significant surge in its stock price this week, bringing its market valuation close to the trillion dollar milestone. The company's impressive quarterly results, announced on Wednesday, coupled with increased chip production to meet the growing demand, fueled the market excitement.
Nvidia has established its dominance in the AI chip market, which witnessed a frenzy of interest following the highly successful launch of ChatGPT in November. ChatGPT has captivated audiences from various industries, offering AI-powered assistance in areas such as speechwriting, coding, and cooking, making it a widely embraced and popular AI application. The impact of ChatGPT extends far beyond the technology sector, signaling the transformative potential of AI in everyday life.
ChatGPT: The Popular AI Application Fueled by Nvidia's Powerful Computer Chips
ChatGPT has garnered widespread popularity as an AI application, offering assistance in various areas such as speechwriting, computer coding, and cooking. However, behind the scenes, the success of ChatGPT relies on robust computer hardware, particularly the computer chips provided by California-based Nvidia.
While initially recognized for manufacturing computer chips for graphics processing, specifically for gaming purposes, Nvidia's hardware now forms the foundation for most AI applications. Alan Priestley, a semiconductor industry analyst at Gartner, describes Nvidia as the leading technology player driving the advancements in artificial intelligence. Dan Hutcheson, an analyst at TechInsights, compares Nvidia's significance in AI to Intel's role in personal computers.
To train ChatGPT, 10,000 of Nvidia's graphics processing units (GPUs) were utilized. These GPUs were clustered together within a supercomputer owned by Microsoft, showcasing the collaborative efforts between technology giants to achieve groundbreaking AI capabilities.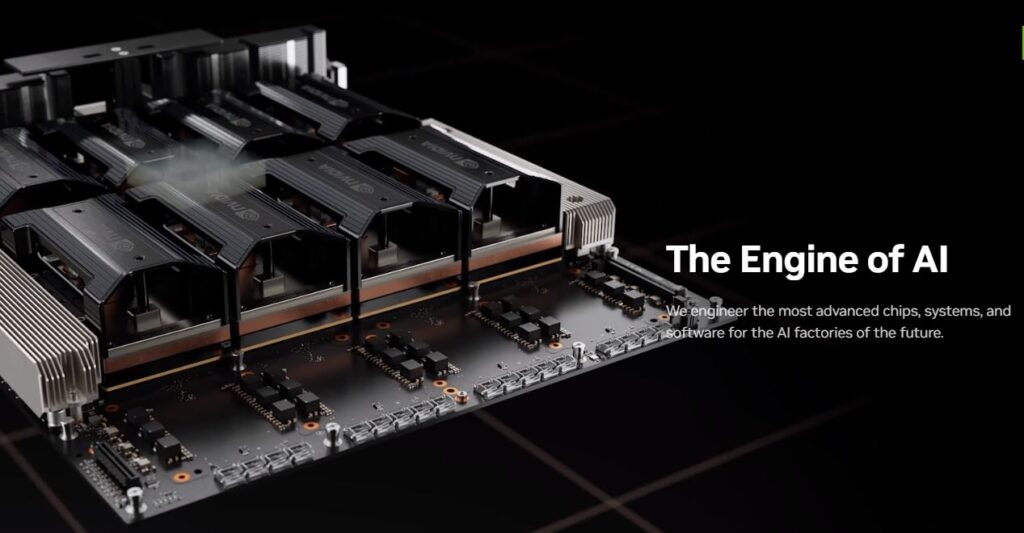 According to Ian Buck, the general manager and vice president of accelerated computing at Nvidia, the supercomputer employed by Microsoft is just one example of numerous supercomputers, both publicly known and undisclosed, that utilize Nvidia GPUs for various scientific and AI purposes.
A recent report from CB Insights highlights that Nvidia holds approximately 95% of the GPU market for machine learning, solidifying its dominant position in this field.
Nvidia offers AI chips that can be purchased individually or as part of data center systems. While their AI chips typically have a price tag of around $10,000 (£8,000), their latest and most advanced version commands an even higher price.
Ensen Huang, the current CEO of Nvidia, was among the founders of the company back in 1993 when its primary focus was on enhancing graphics for gaming and other applications.
In 1999, Nvidia ventured into developing GPUs specifically designed to enhance image display on computers.
GPUs excel in parallel processing, efficiently handling numerous small tasks simultaneously, such as processing millions of pixels on a screen.
In 2006, researchers at Stanford University discovered an alternative use for GPUs: they could accelerate mathematical operations in a way that traditional processing chips could not.
Recognizing the potential, Mr. Huang made a pivotal decision for the future of AI. Nvidia dedicated its resources to creating a tool that made GPUs programmable, unlocking their parallel processing capabilities for applications beyond graphics.
This tool was incorporated into Nvidia's computer chips. While gamers may not have needed or been aware of this capability, it provided researchers with a new approach to high-performance computing on consumer hardware.
This breakthrough capability played a significant role in early advancements in modern AI.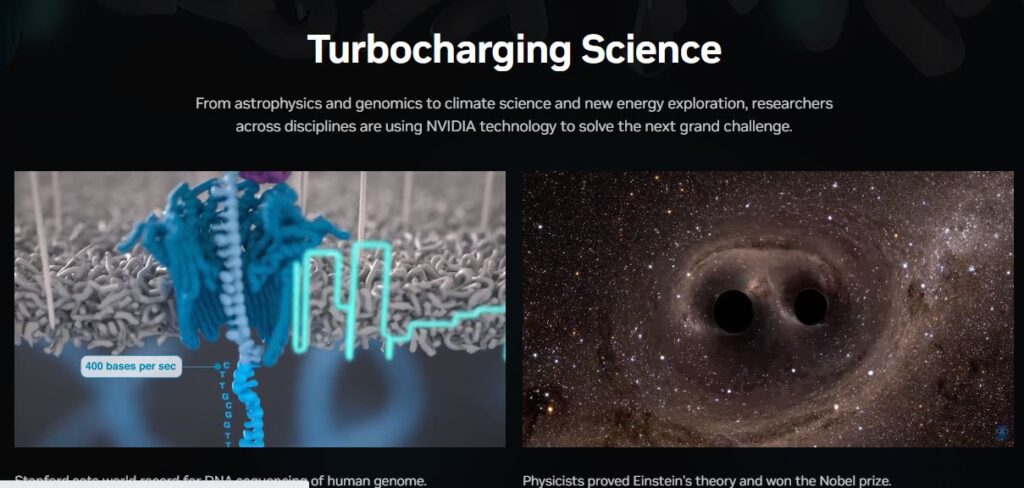 Facts behind Nvidia Valuation Rise
In 2012, a significant breakthrough occurred with the introduction of Alexnet, an AI model capable of classifying images. Remarkably, the training of Alexnet was accomplished using only two of Nvidia's programmable GPUs.
This training process, which typically would have taken months when using a larger number of regular processing chips, was completed within a few days.
The revelation that GPUs could vastly accelerate neural network processing started to spread among computer scientists, leading to an increased demand for GPUs to run this new type of workload.
According to Mr. Buck, "AI found us," highlighting the serendipitous nature of the discovery.
Recognizing the potential of GPUs in AI, Nvidia capitalized on this advantage by investing in the development of GPUs specifically designed for AI applications. Additionally, they focused on creating software tools to facilitate the utilization of this technology.
Over the course of a decade and with significant financial investment, the culmination of these efforts resulted in the emergence of ChatGPT—an AI system capable of providing remarkably human-like responses to questions.
Competitors of Nvidia
Microsoft is also reportedly developing an AI chip, and Meta has its own AI chip project.ChatGPT
Tom Graham, co-founder and CEO of Nvidia, emphasizes that there are currently no viable alternatives to Nvidia for their specific capabilities, stating that the company is significantly ahead of the competition.
However, while Nvidia's current dominance appears secure, the future becomes more uncertain. Kevin Krewell, an industry analyst at TIRIAS Research, highlights that Nvidia has become the primary target for other companies aiming to challenge its position.
There are other major players in the semiconductor industry that offer some level of competition. AMD and Intel, renowned for their central processing units (CPUs), also manufacture dedicated GPUs for AI applications, with Intel recently entering the market.
Google has developed tensor processing units (TPUs), utilized not only for search results but also for specific machine-learning tasks. Amazon has created a custom chip tailored for AI model training.
In addition, Microsoft is reportedly working on its own AI chip, while Meta has initiated its own AI chip project. These developments contribute to the evolving landscape and potential competition that Nvidia may face in the future.
Furthermore, breaking the long-standing pattern, several computer chip start-ups have emerged, including Cerebras, SambaNova Systems, and Habana (acquired by Intel), aiming to develop superior alternatives to GPUs for AI by starting from scratch.
Graphcore, a UK-based company, specializes in manufacturing general-purpose AI chips known as intelligence processing units (IPUs). According to Graphcore, their IPUs offer greater computational power and affordability compared to GPUs.
Established in 2016, Graphcore has secured nearly $700 million (£560 million) in funding. Its clientele includes four US Department of Energy national labs, and the company has been actively advocating for the UK government to incorporate its chips in a new supercomputer initiative.
Source : BBC
Nvidia Valuation
Nvidia Valuation close to the Mammoth Trillion Dollar Mark.
Nvidia Corporation's stock has experienced a significant increase of approximately 26%, bringing it closer to reaching a market value of $1 trillion. The company's robust revenue forecast has highlighted that the transformative impact of artificial intelligence (AI) on the market has not yet been fully reflected by Wall Street.
The substantial surge on Thursday builds upon the stock's more than twofold rise throughout the year, positioning Nvidia's value to grow by approximately $196 billion to nearly $951 billion. This gain sets the company on a trajectory for achieving the largest single-day value increase for a US firm.
Nvidia Valuation : Nvidia's stock has surged by around 26%, propelling it towards a market value of $1 trillion. The company's strong revenue forecast has underscored the significant influence of artificial intelligence (AI) on the market, which has not yet been fully acknowledged by Wall Street.
This substantial increase in stock value builds upon Nvidia's remarkable growth of more than two times its initial value throughout the year. As a result, the company's overall worth is expected to rise by approximately $196 billion, approaching $951 billion. This surge sets a potential record for the largest single-day value gain by a US firm.

Stacy Rasgon from Bernstein Research expressed astonishment at Nvidia's recently released guide, stating that in their 15+ years of experience, they had never seen a forecast like this. The second-quarter outlook exceeded expectations by a significant margin and was regarded as cosmological in nature.
Nvidia, currently the fifth-most valuable company in the US, projected quarterly revenue that was more than 50% higher than the average estimate from Wall Street. The company also announced plans to increase the supply of AI chips in the second half of the year to meet the surging demand.
CEO Jensen Huang emphasized the need for replacing $1 trillion worth of existing equipment in data centers with AI chips, as generative AI continues to be integrated into various products and services.
These positive results have positive implications for Big Tech firms, as they have shifted their focus towards AI to attract demand amid economic challenges faced by their digital advertising and cloud computing businesses. Analysts suggest that Nvidia's results indicate the potential for the generative AI boom to become the next major driver of growth. Derren Nathan, head of equity analysis at Hargreaves Lansdown, believes this could mark another significant turning point in technological history, akin to the advent of the internal combustion engine or the internet, with much more to come
Source: Al Jazeera
NVIDIA Collaborates With Microsoft to Accelerate Enterprise-Ready Generative AI
Announcement from Nvidia NewsRoom on 23 May 2023
Microsoft Build—NVIDIA today announced that it is integrating its NVIDIA AI Enterprise software into Microsoft's Azure Machine Learning to help enterprises accelerate their AI initiatives.
The integration will create a secure, enterprise-ready platform that enables Azure customers worldwide to quickly build, deploy and manage customized applications using the more than 100 NVIDIA AI frameworks and tools that come fully supported in NVIDIA AI Enterprise, the software layer of NVIDIA's AI platform.
"With the coming wave of generative AI applications, enterprises are seeking secure accelerated tools and services that drive innovation," said Manuvir Das, vice president of enterprise computing at NVIDIA. "The combination of NVIDIA AI Enterprise software and Azure Machine Learning will help enterprises speed up their AI initiatives with a straight, efficient path from development to production."
NVIDIA AI Enterprise on Azure Machine Learning will also provide access to the highest-performance NVIDIA accelerated computing resources to speed the training and inference of AI models.
"Microsoft Azure Machine Learning users come to the platform expecting the highest performing, most secure development platform available," said John Montgomery, corporate vice president of AI platform at Microsoft. "Our integration with NVIDIA AI Enterprise software allows us to meet that expectation, enabling enterprises and developers to easily access everything they need to train and deploy custom, secure large language models."
With Azure Machine Learning, developers can easily scale applications, from tests to massive deployments, while using Azure Machine Learning data encryption, access control and compliance certifications to meet security and compliance with their organizational policies requirements. NVIDIA AI Enterprise complements Azure Machine Learning with secure, production-ready AI capabilities and includes access to NVIDIA experts and support.
NVIDIA AI Enterprise includes over 100 frameworks, pretrained models and development tools, such as NVIDIA RAPIDS™ for accelerating data science workloads. NVIDIA Metropolis accelerates vision AI model development, and NVIDIA Triton Inference Server™ supports enterprises in standardizing model deployment and execution.
Robot Workers are Stunning – The Miracle Workers are Replacing People