Business
Hui Ka Yan: A Crushing 98% Wealth Erosion for the Resilient Founder of Struggling China Evergrande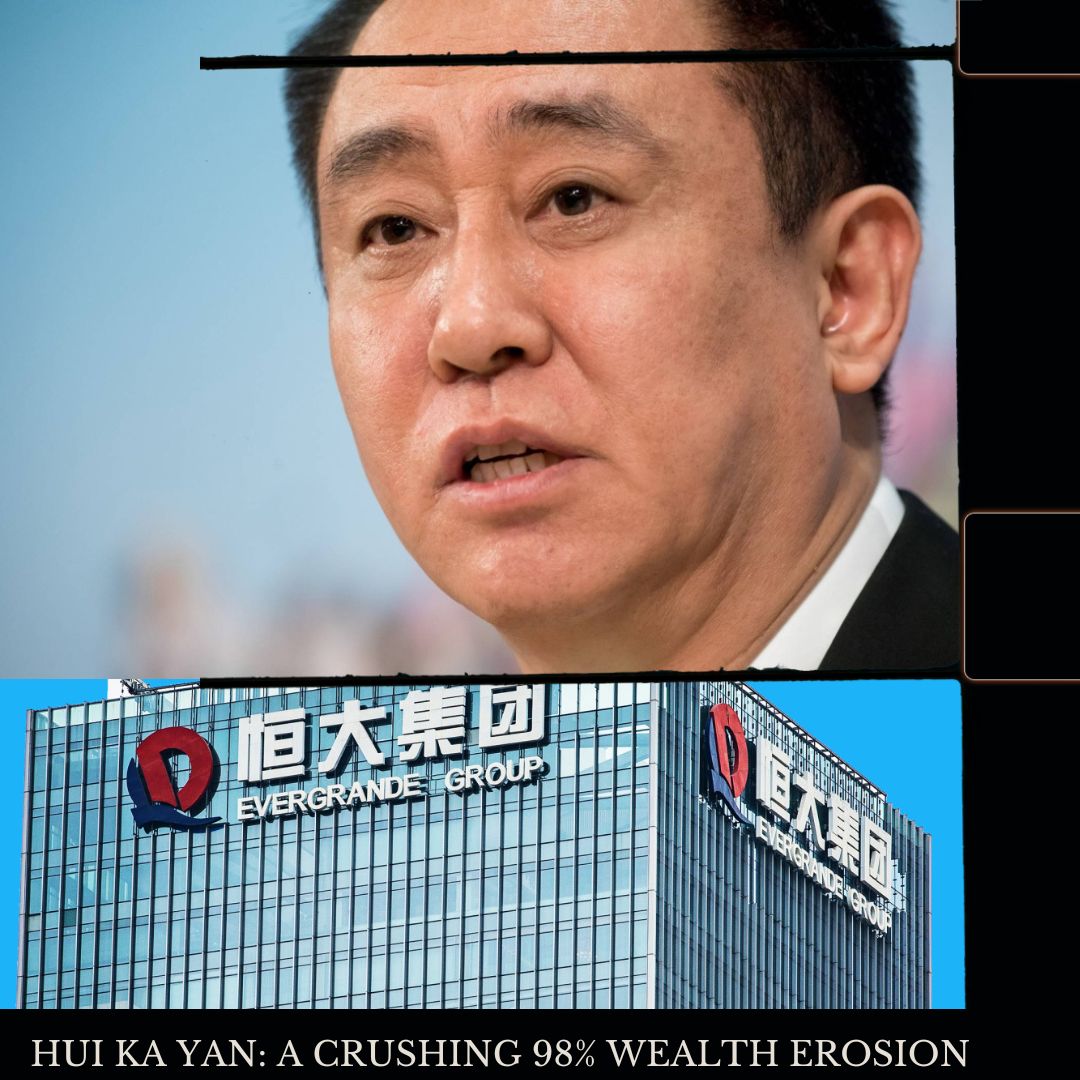 Hui Ka Yan: A Crushing 98% Wealth Erosion for the Resilient Founder of Struggling China Evergrande. The founder of embattled China Evergrande, is no longer a billionaire. His net worth has plunged to $979 million, down from a peak of $42 billion in 2017. This is due to a combination of factors, including a slump in Evergrande's share price and the company's ongoing debt crisis.
Evergrande is one of China's largest property developers, but it has been struggling to repay its debts for some time now. In December 2021, the company was officially labeled a defaulter. It currently owes over $300 billion to creditors.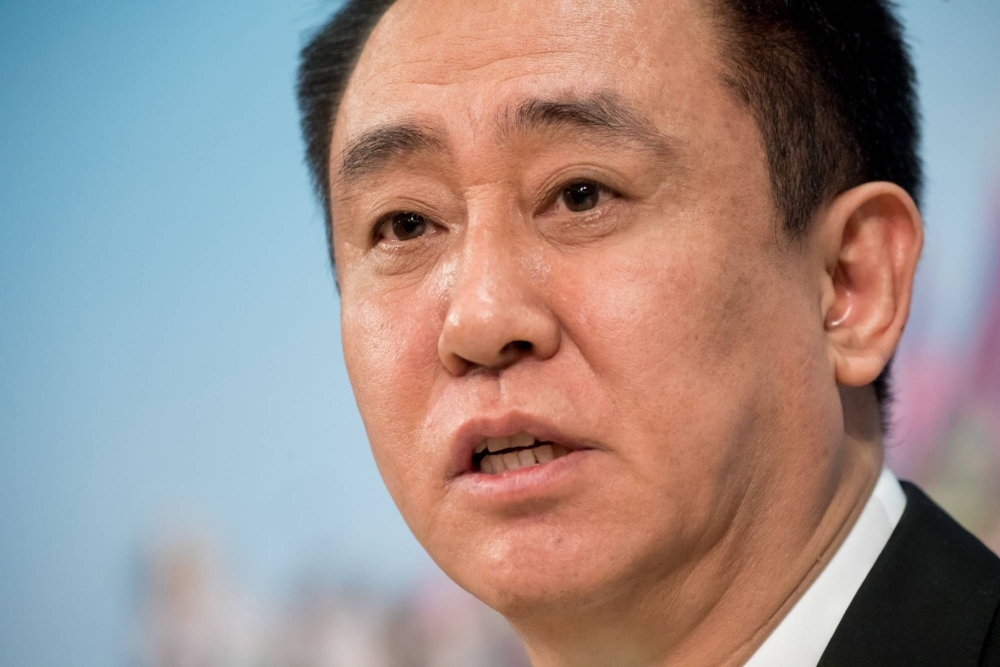 Hui Ka Yan's personal wealth has been hit hard by Evergrande's financial woes. His stake in the company has lost billions of dollars in value, and he has also been forced to tap his own pockets to help Evergrande meet its debt obligations.
It is unclear when or if Hui Ka Yan will be able to regain his billionaire status. Evergrande's debt crisis is still ongoing, and the company's future is uncertain.
Source: Fortune
Hui Ka Yan: A Crushing 98% Wealth Erosion
Hui Ka Yan, the founder of China Evergrande, was once one of the richest men in the world. At his peak in 2017, his net worth was estimated at $42.5 billion. However, a series of unfortunate events has led to a crushing 98% erosion of his wealth, leaving him with a current net worth of just $979 million.
Hui Ka Yan's loss of 98% of his wealth is the biggest loss in wealth in terms of percentage. Elon Musk's loss of $200 billion is the biggest loss in wealth in terms of absolute value, but it represents a smaller percentage of his overall net worth.
Here is a table comparing the two losses:
As you can see, Hui Ka Yan's loss is significantly greater in terms of percentage, even though it is smaller in terms of absolute value.
It is important to note that both Hui Ka Yan and Elon Musk are extremely wealthy individuals, and their losses should not be minimized. However, it is also important to recognize that Hui Ka Yan's loss is much more significant in terms of percentage, and it is a testament to the severity of Evergrande's financial crisis.
How it all started
Hui Ka Yan was born in a small village in southern China in 1958. He grew up in poverty, but he was determined to make a better life for himself. After graduating from university, he started a small steel mill. He eventually sold the mill and used the proceeds to start Evergrande in 1996.
Evergrande quickly became one of the largest property developers in China. The company rode the wave of China's economic boom, building millions of apartments and commercial properties. Hui Ka Yan's wealth soared, and he became a symbol of China's success.
The beginning of the end

However, Evergrande's success was built on a foundation of debt. The company borrowed heavily to finance its rapid expansion. By 2021, Evergrande had amassed a debt pile of over $300 billion.
As the Chinese economy began to slow down, Evergrande's debt became increasingly unsustainable. The company began to default on its debt payments, and its share price plummeted. Hui Ka Yan's wealth plummeted along with it.
Hui Ka Yan: A resilient founder
Despite the setbacks, Hui Ka Yan has remained determined to save Evergrande. He has sold off personal assets and injected billions of dollars of his own money into the company. He has also been working to restructure Evergrande's debt and sell off non-core assets.
However, it remains to be seen whether Hui Ka Yan's efforts will be enough to save Evergrande. The company's future is still uncertain, and it is possible that Hui Ka Yan could lose even more of his wealth in the process
The story of Hui Ka Yan is a cautionary tale about the dangers of excessive debt. It is also a reminder that even the wealthiest people are not immune to financial setbacks. Hui Ka Yan may have lost most of his wealth, but he remains a resilient figure. He is determined to save Evergrande, even if it means sacrificing his own fortune.
Evergrande's Chairman Hui Ka Yan Under Police Surveillance as Company's Problems Mount
Hui Ka Yan, the chairman of China Evergrande, has been placed under police surveillance as the company's problems continue to grow. Evergrande, once the world's most valuable property developer, is now at the center of a real estate crisis that is threatening the world's second largest economy.
The company has been struggling to repay its debts, which now total over $300 billion. In an effort to raise cash, Evergrande has been selling assets and shares. However, this has not been enough to prevent the company from defaulting on its obligations.
In August, Evergrande filed for bankruptcy in the United States in order to protect its American assets. The company is also facing legal challenges in China, where it is accused of fraud and other crimes.
Hui Ka Yan's placement under police surveillance is a further blow to Evergrande. It is unclear what charges he may be facing, but the move suggests that the Chinese government is taking a more aggressive approach to dealing with the company's problems.
The Evergrande crisis has had a ripple effect throughout the Chinese economy. Several other major developers have defaulted on their debts in the past year, and many are struggling to find the money to complete projects.
The Chinese government is facing increasing pressure to address the crisis. However, it is unclear what steps it will take. Some experts believe that the government may be willing to bail out some of the larger developers, but others believe that the government will allow market forces to play out.
The Evergrande crisis is a major test for the Chinese economy. The government's response will have a significant impact on the country's future growth and stability.
Who is Hui Ka Yan?
Hui Ka Yan, also known as Xu Jiayin, emerged from humble beginnings in China's Henan province in 1958, during Mao Zedong's Great Leap Forward era.
In stark contrast to his upbringing, he rose to become an emblem of China's affluent elite after founding Evergrande in 1996. He gained the moniker "Belt Brother" in 2012 for donning a lavish Hermès belt at China's annual legislative conference.
By 2017, he claimed the title of China's wealthiest individual, amassing a fortune of $42.5 billion (£34 billion). Nevertheless, his wealth has seen a significant decline since then, largely attributed to Evergrande's escalating challenges, and he has maintained a low profile in recent years.
Why Does Evergrande's Potential Collapse Matter?
The predicament surrounding Evergrande carries several critical implications.
To start, numerous individuals purchased properties from Evergrande prior to the commencement of construction, entrusting deposits that might be jeopardized if the company faces insolvency.
Additionally, various companies engaged in business dealings with Evergrande, including construction and design firms, as well as material suppliers, are exposed to substantial losses that could potentially lead to their own financial distress.
The third concern pertains to its potential impact on China's financial system. An Evergrande default may prompt banks and other lenders to curtail their lending activities, potentially resulting in a credit crunch, where businesses encounter challenges securing affordable financing.
A credit crunch would spell adversity for the world's second-largest economy, as companies struggling to access funds often find it difficult to expand and, in some instances, to remain operational. This development could also unsettle foreign investors, who might view China as a less appealing destination for their investments.
Source: BBC
Biggest Loser of Wealth in History – Staggering $200 Billion