Business
Biggest Loser of Wealth in History – Staggering $200 Billion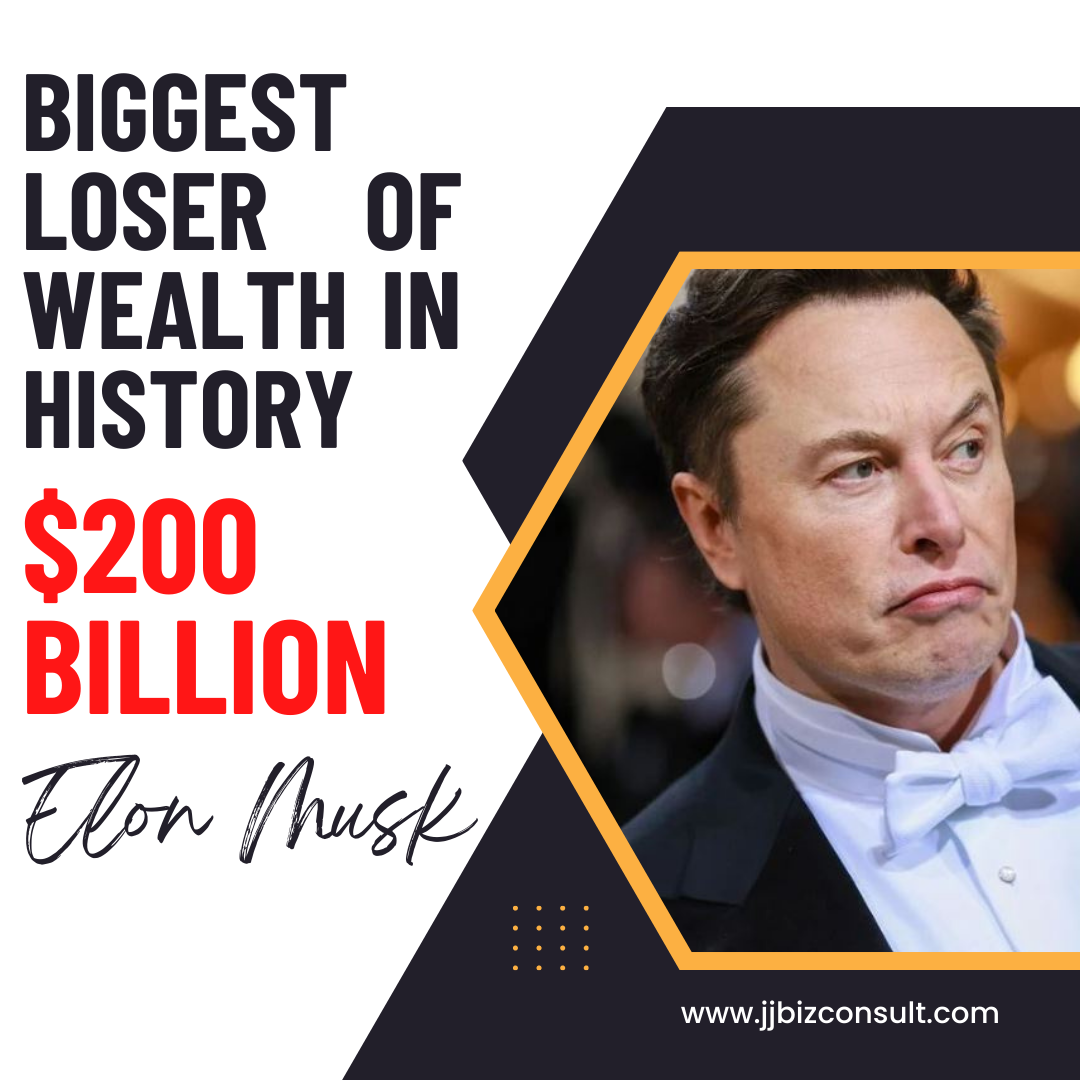 Biggest loser of wealth in history – staggering $200 billion.
Elon Musk became the second person in history to amass a personal fortune of more than $200 billion, surpassing Jeff Bezos in January 2021.
The CEO of Tesla Inc. has now set a new record by becoming the first person in history to have their net worth reduced by $200 billion. Source: Bloomberg
Elon Musk has lost more money than anyone else in history.
According to the Bloomberg Billionaires Index, Elon Musk is worth $137 billion, ranking second only to LVMH Chairman Bernard Arnault on the list of the world's richest people. Musk's net worth peaked at $340 billion in November 2021.
According to Bloomberg, Musk is the first person in history to lose $200 billion in wealth (Biggest loser of wealth in History).
The majority of Musk's fortune is invested in Tesla, whose stock dropped 65% in 2022. Demand for Teslas fell as competition from established automakers in electric vehicles increased last year. The company fell short of its growth targets and reduced production in China. Its fourth-quarter deliveries, announced on Monday, fell short of Wall Street's expectations.
Last month, the company announced a rare sale to clear out inventory, indicating that car buyers' interest in Teslas was waning. Tesla provided two rebates to buyers who took delivery of a vehicle before the end of the year, first offering a $3,750 discount and then doubling the rebate to $7,500 with two weeks remaining in 2022.
The rebates shook investors, sending the stock down 37% in December. Which was the main reason for Musk to become the biggest loser of wealth in history.
Critics have long questioned whether Tesla was ever worth its trillion-dollar valuation at the beginning of 2022. Despite having a fraction of their sales, Tesla was worth more than the world's 12 largest automakers combined at its peak. Tesla ended the year with a market capitalization of $386 billion, which was much higher than its automaker rivals but far lower than the tech titans — Apple, Microsoft, Google, and Amazon — with which it was compared a year ago.
Musk's $44 billion purchase of Twitter has done nothing to help Tesla's stock or Musk's personal wealth. Musk, Tesla's largest shareholder, has sold $23 billion in Tesla stock since his Twitter stake became public in April.
His constant tweeting and increasingly erratic behavior, especially since taking over as CEO of Twitter, has enraged Tesla investors, who want Musk to focus more on his much larger and more valuable company. Musk has defended himself against critics, claiming that he hasn't missed a major Tesla meeting since taking over Twitter.
Tesla's stock may recover, and Musk may reclaim his title as the world's richest person. However, Musk's reputation as a genius suffered significant damage in 2022, almost as much as his personal wealth.
Source: CNN
Musk the Biggest loser, lost more than net worth of the current richest person Bernard Arnault
Elon Musk's net worth has dropped by more than $200 billion in the last 13 months, making him one of the wealthiest people in history.
Mr Musk's (the biggest loser)s net worth has been reduced by $208 billion, which is roughly equivalent to Greece's GDP. The amount lost is also greater than the net worth of Bernard Arnault, the world's richest person.
Mr Musk lost his place on the rich list earlier this month to the French business magnate, despite remaining ahead of other US tech billionaires who have dominated the list in recent years.
Following production delays in China, vehicle recalls, and investor concerns that its CEO has been distracted by his new role as CEO of Twitter, the electric car maker has lost roughly 70% of its value in 2022.
Tesla's market capitalization has fallen by nearly $900 billion since November 2021, causing it to fall out of the top ten most valuable companies.
Despite the losses, Tesla remains by far the most valuable car manufacturer in the world, with losses over the last year equal to the combined market cap of all other automakers.
Mr Musk recently wrote in an email to Tesla employees that he believes Tesla will become "the most valuable company on Earth" in the long run.
"Don't be too concerned about stock market mania," he wrote, according to Reuters. "The market will recognize our continued excellent performance as we demonstrate it."
Mr Musk rarely discusses his fortune, though he did explain his plans for his fortune in a Twitter thread in 2018.
"You should wonder why I'd want money," he wrote. "Approximately half of my money is intended to help problems on Earth, and the other half is intended to help establish a self-sustaining city on Mars to ensure the continuation of life (or all species) in case Earth is hit by a meteor like the dinosaurs, or WW3 occurs, and we destroy ourselves."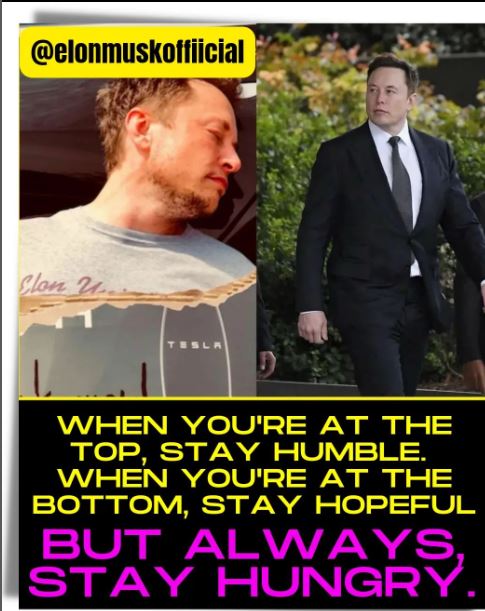 Other US billionaires' wealth has plummeted in the last year, with the tech-heavy Nasdaq falling by roughly a third by 2022.
Bill Gates of Microsoft, Jeff Bezos of Amazon, Larry Ellison of Oracle, and Larry Page of Google have all lost more than $180 billion since January.
Source: Yahoo Finance quoted from The Independant
Visit more trending news from this site: BAE Systems New Orders for High Tech Eurofighter Typhoon
Click here for Trending Eyewear
Ship7 is a platform where international shoppers enjoy smooth international shipping to their doorsteps! More than 200,000 customers are getting their packages safely to their doors every day by removing boundaries!