Business
Bank Failure -Devastating Impact felt Surging Across the Globe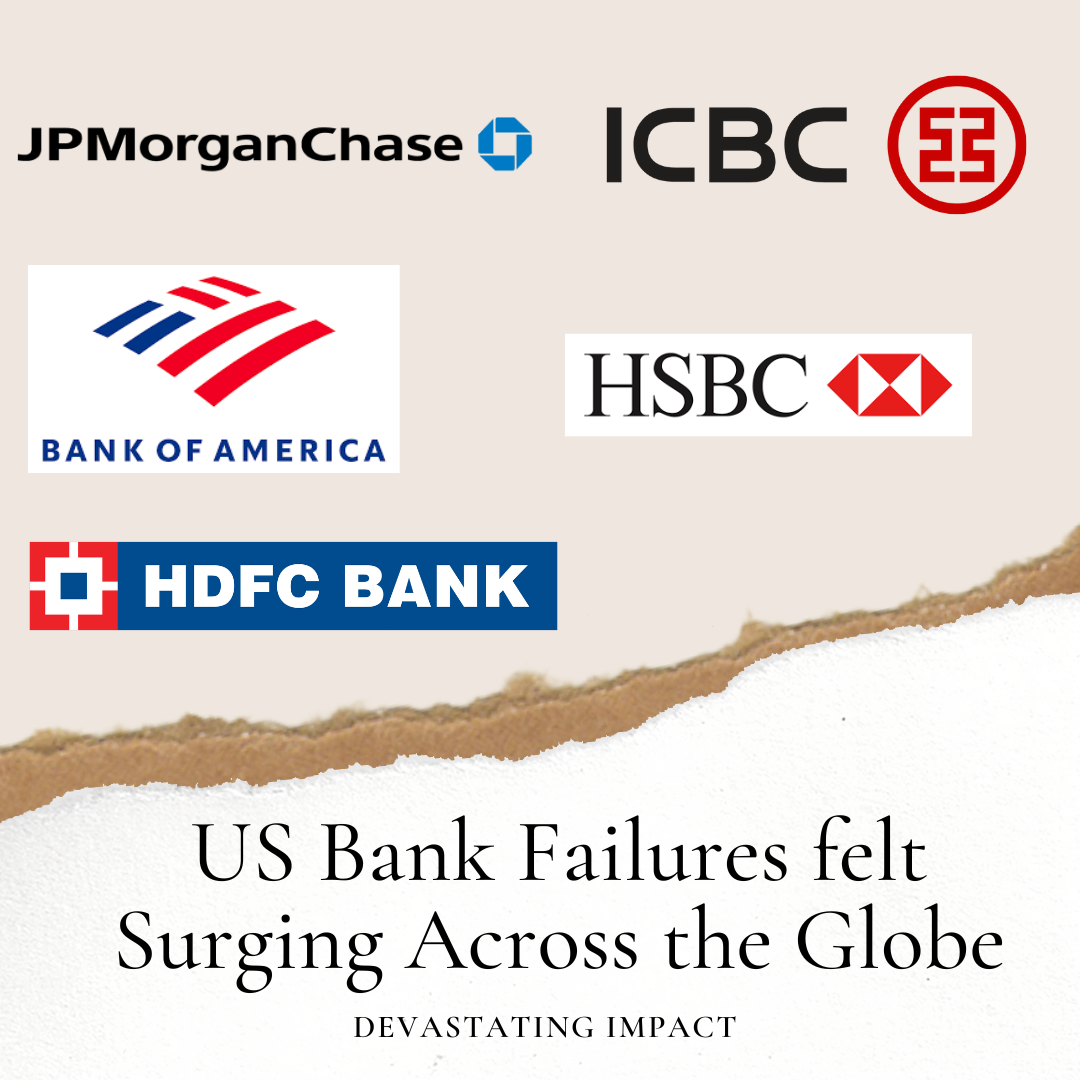 Bank Failure -Devastating Impact felt Surging Across the Globe. The repercussions of U.S. bank failures continue to have a worldwide impact. Recently, Credit Suisse, once among the top 20 most valuable European banks, has plummeted to rank 146 on the global list of banks with the largest market capitalizations. Since March 11, the struggling lender has lost almost 19% of its market cap, resulting in a state-backed takeover by UBS at a price lower than the bank's market value. Some experts have deemed the sale as undervalued, even considering the bank's dire circumstances.
The aftermath of two U.S. bank failure, namely Silicon Valley Bank and Signature Bank, had a profound impact on Credit Suisse, which was already in a precarious situation due to scandals, losses on its balance sheet, and customers withdrawing their funds over the past few years. Furthermore, the underlying reasons that caused the downfall of the two U.S. banks, namely customers struggling in a stagnant economy and rapidly rising central bank rates resulting in increased costs, have affected the entire banking industry, resulting in losses before the industry-wide bailout on March 12.
Credit Suisse is now a part of the crisis affecting the global banking industry. Data from Companymarketcap.com shows that since the announcement of the U.S. bailouts, banks worldwide have suffered significant losses in their market caps. Only a few of the world's 100 largest banks have not experienced such losses since March 11. China's banks, such as ICBC, have bucked the trend, with a market cap increase of over 4% since March 11. However, in Japan, the three largest banks, including Mitsubishi UFJ, suffered losses ranging from 7.5% to 10.5%, while the fourth-largest bank had mixed results. Indonesia and Saudi Arabia are among the countries where individual banks are still growing, but for all other banks in the top 100 ranking from Europe, the U.S, Australia, Canada, and many Asian countries, losses have continued to pile up.
You will find more infographics at
Statista
Source: Statista
As we mentioned earlier, according to the Statista Report, only a handful of the world's 100 largest banks have not suffered losses since March 11. However, China's banks, including ICBC, have managed to increase their market cap by over 4% since March 11, which is contrary to the trend. Nevertheless, as of now, ICBC's market cap has also dropped by 1.17%. Below are the latest market caps of the world's top banks.
UBS to buy Credit Suisse for $3.24bn
Apple the Best among smartphones on Swiss eCommerce rating
Blogging Mastery: The Ultimate Guide to Launching, Scaling and Monetizing Your Blog in Record Time