Business
Cyrus Mistry – Indian-born Irish Billionaire dies in a car accident
Cyrus Mistry – Indian-born Irish billionaire, dies in a car accident. Cyrus Mistry, the former head of Tata Sons and the chairman of India's Shapoorji Pallonji Group, passed away in a car accident on September 4.
Cyrus Mistry – Indian-born Irish Billionaire
Cyrus Pallonji Mistry was an Irish businessman of Indian origin. He rose to fame after being appointed to run Tata Sons upon Ratan Tata's retirement in 2012. He was the group's sixth chairman. He was appointed chairman based on his representation from the Shapoorji Palonji Group, Tata Sons' major shareholder.
Mistry, a graduate of Imperial College in civil engineering and the London Business School in management, describes himself as a voracious reader of business literature, a golfer, and a horse enthusiast.
After his father Pallonji Mistry, a construction magnate and chairman of the Shapoorji Pallonji Group, retired in 2006, he joined the Tata Sons Board.
From 2012 to 2016, he was the chairperson of the Tata Group, an Indian economic giant. He was the group's sixth chairman and only the second (after Nowroji Saklatwala) who did not bear the surname Tata. He was the brother-in-law of Noel Tata, half-brother of Ratan Tata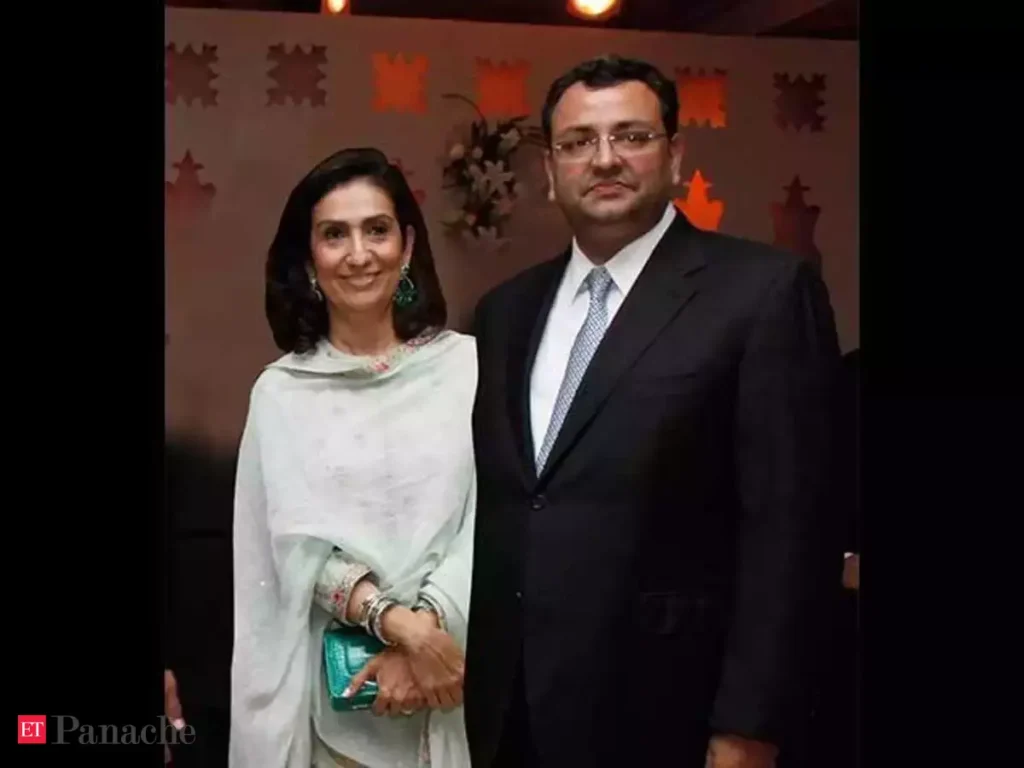 In October 2016, the board of Tata Sons, the holding company of Tata Group, voted to remove Mistry as chairman.
Cyrus Mistry's company, Cyrus Investments Pvt. Ltd., held an 18.4% interest in Tata Sons. In 2018, his net worth was estimated to be around $10 billion.
Mistry had a net worth of about $29 billion at the time of his death, making him one of India's wealthiest persons, according to the Bloomberg Billionaires Index.
He was the richest Irish billionaire and the world's 143rd richest person at the time of his death.
Cyrus Mistry dies in a car accident
Mistry and three members of the Pandole family paid a visit to the Iranshah Atash Behram in Udvada on September 4, 2022. According to Zoroastrian High Priest Khurshed Dastoor, the group came to pray after the deaths of Dinshaw Pandole and Pallonji Mistry.
The Mercedes automobile in which they were traveling smashed into a road divider at Palghar on a bridge over the Surya River on their way back from Ahmedabad to Mumbai. Cyrus Mistry and Jehangir Pandole, who were sitting in the back seat without a seat belt, were murdered instantly when their faces collided with the front seats.
Dr. Anahita Pandole, a gynecologist from Mumbai, was driving the Mercedes. According to authorities, she may have lost control of her vehicle while overtaking another vehicle at high speed and collided with a road divider.
Dr. Anahita Pandole and her husband Darius Pandole, were hospitalized. Source: Wikipedia
Shapoorji Pallonji And Company
Shapoorji Pallonji And Company Private Limited is a multinational conglomerate comprised of 17 significant corporations. They provide comprehensive solutions in six business segments: engineering and construction, infrastructure, real estate, water, energy, and financial services.
Their staff of over 40,000 individuals in over 40 countries is focused on sustainable development while developing megastructures and iconic sites.
The company is notable for constructing several of Mumbai's icons, such as the Hong Kong Bank, Grindlays Bank, Standard Chartered Bank, Reserve Bank of India building, Bombay Stock Exchange building, and Taj Intercontinental. [8] Aside from this, in 1971, the business built a stone palace for the Sultan of Oman.
Following the 2008 Mumbai attacks, the business was involved in the repairs and reconstruction of the Taj Mahal Palace & Tower, which had been severely damaged. Other significant developments include Mumbai's The Imperial, Dubai's Jumeirah Lake Towers, and Mauritius' Ebene Cyber City.

Read more Trending News on this site: Litigation Funding is a Booming Business The World's First Hydrogen-Powered Train line in Germany
shop now
Up To $40 Off Sitewide With Code: Summer40!