Business
COVID-19 Treatment Hits the Market with a Premium Price Tag
COVID-19 Treatment Hits the Market with a Premium Price Tag.
The COVID-19 remedies that countless Americans have received without charge from the federal government will become available in the private sector next week, complete with a substantial price tag.
Pharmaceutical giant Pfizer has established the cost of a five-day supply of Paxlovid at $1,390, although Americans can still acquire the medication at no expense, at least for the time being. The less commonly utilized COVID-19 treatment, Lagevrio, produced by Merck, will also make its market debut next week.
U.S. Health and Human Services officials affirmed on Friday that numerous free, government-funded supplies of these medications will continue to be accessible at pharmacies, hospitals, and medical offices across the nation. However, individuals with private insurance may begin encountering copayments for these treatments once their pharmacy or medical facility depletes its stock of government-provided COVID-19 medications.
In 2021, the U.S. government initially secured a deal with Pfizer, agreeing to pay over $5 billion for 10 million courses of Paxlovid. Last month, a new agreement was reached between Pfizer and the federal government, ensuring that individuals covered by Medicaid, Medicare, or those lacking medical insurance will not bear any out-of-pocket expenses for the treatment until the end of the following year. Furthermore, Pfizer will provide copay assistance for the treatment until 2028. The Department of Veterans Affairs, the Department of Defense, and the Indian Health Service will retain access to Paxlovid supplied by the government, and the government will maintain a stockpile of 1 million treatment courses.
Starting next week, suppliers to pharmacies, medical offices, and hospitals can initiate orders for these treatments from the pharmaceutical companies.
"Pfizer is committed to facilitating a seamless transition to commercial availability and is collaborating with the U.S. government and healthcare stakeholders to ensure that this vital medicine is accessible to all eligible patients, equitably and comprehensively," the company stated in an email to The Associated Press.
Paxlovid has been employed for COVID-19 treatment since 2021, but the Food and Drug Administration granted complete approval earlier this year for its use in adults with COVID-19 who are at a high risk of hospitalization or fatality. This category usually includes older adults and individuals with underlying medical conditions like diabetes, asthma, and obesity.
The combined annual revenue for Paxlovid and Pfizer's COVID-19 vaccine, Comirnaty, is projected to reach around $12.5 billion.
Although Merck has not disclosed an official price for its Lagevrio treatment, the company stated in a message to the AP that it will provide the treatment at no cost to patients "who, without assistance, could not otherwise afford the product."
Source: AP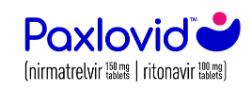 COVID-19 Treatment: In Earlier News, US Allows Pharmacists to Prescribe Pfizer's COVID-19 Pill
In a recent development, the U.S. has introduced a new policy allowing pharmacists to directly prescribe the prominent COVID-19 pill, with the aim of expanding the usage of Pfizer's medication Paxlovid. The Food and Drug Administration has authorized pharmacists to assess patients' eligibility for Paxlovid and issue prescriptions for the antiviral drug, which has demonstrated effectiveness in mitigating the severe effects of COVID-19. Previously, only physicians were authorized to prescribe this medication.
This announcement comes amidst a resurgence in COVID-19 cases, hospitalizations, and fatalities, even though they continue to remain at relatively low levels compared to the early stages of the pandemic in 2020.
Officials in the Biden administration have expressed their frustration with the ongoing daily COVID-19 fatalities among hundreds of Americans, despite the availability of vaccines and treatments.
For several months, administration officials have been diligently working to enhance access to Paxlovid by establishing numerous sites where individuals testing positive for COVID-19 can obtain a Paxlovid prescription. The recent FDA alteration will further extend eligibility to a larger number of pharmacies for the prompt prescription and dispensing of the medication. It is crucial to start Paxlovid early for it to be effective, as it must be taken within five days of the onset of symptoms.
Patrizia Cavazzoni, the director of the FDA's drug center, stated, "Since Paxlovid must be taken within five days after symptoms begin, authorizing state-licensed pharmacists to prescribe Paxlovid could expand access to timely treatment."
Nonetheless, there may be limitations due to the necessary paperwork. Patients are expected to bring their recent medical records, which may include blood test results, as well as a list of their current medications. This information will enable pharmacists to assess health conditions and potential medication interactions with Paxlovid. Alternatively, pharmacists can consult with the patient's primary care physician.
Paxlovid is intended for individuals with COVID-19 who have a higher risk of developing severe illness, such as older individuals and those with underlying health conditions like heart disease, obesity, cancer, or diabetes. It is not recommended for patients with severe kidney or liver issues. The recommended treatment consists of taking three pills twice daily for a duration of five days.
The FDA granted authorization to Paxlovid in December last year for individuals aged 12 and older. This decision was based on results demonstrating a nearly 90% reduction in hospitalizations and fatalities among unvaccinated patients who were at a higher risk of developing severe COVID-19. However, the drug has shown less impressive outcomes in patients who have already received vaccinations. Some physicians have even reported instances of COVID-19 symptoms resurfacing after treatment with Paxlovid.
By extending the test-to-treat program to include pharmacists, it could significantly increase the available options for patients. This move is particularly significant for patients, given that major pharmacy chains like CVS Health and Walgreens operate approximately 19,000 combined locations. CVS Health already provides COVID-19 care at 1,100 clinic locations situated within drugstores.
Moreover, there are nearly 19,400 independent pharmacies not affiliated with larger chains, as reported by the National Community Pharmacists Association. In anticipation of the announcement, pharmacist Michele Belcher expressed her desire to conduct COVID-19 tests and offer Paxlovid to customers. She highlighted the shortage of primary care physicians in her community, Grants Pass, a small city located in southwestern Oregon.
Belcher expressed concerns about the challenges some individuals might face in securing a doctor's appointment for a prescription within the limited timeframe for initiating the pill.
As the proprietor of Grants Pass Pharmacy, an independent establishment, she shared that her pharmacy used to conduct tests and provide treatment for COVID-19 using injectable drugs. However, these drugs have become less effective over time.
Belcher further emphasized that her pharmacy consistently conducts thorough checks to identify any potential adverse interactions between the prescribed medication and other drugs a patient might be using. She stressed the role of pharmacists as experts in medications, underscoring that they dedicate their time every day to ensuring there are no medication-related interactions for any patient.
Source: AP
FDA Approves Updated COVID-19 Vaccines from Pfizer and Moderna: What You Need to Know