Business
Cineworld World's Second Largest Theater-Operator, Files for Bankruptcy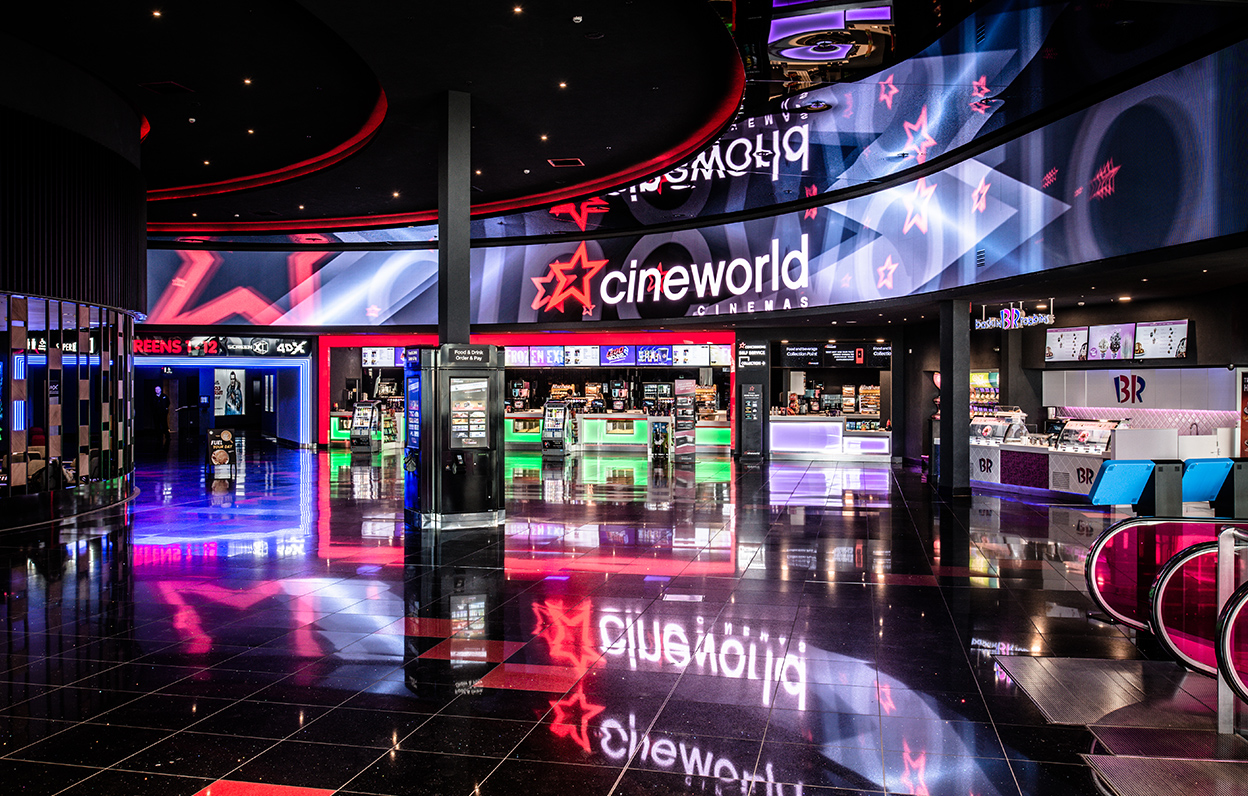 Cineworld World's Second Largest Theater-Operator, Files for Bankruptcy under Chapter 11. The second-largest operator of a cinema chain in the world announced that it had sought bankruptcy protection in the United States as it battles to find other methods to reorganize its heavily indebted financial sheet.
Cineworld, World's Second largest Theater Operator
Cineworld is the world's second-largest theater operator. It has a workforce of about 28,000 and runs more than 9,000 screens in 10 countries – Bulgaria, Czech Republic, Hungary, Ireland, Israel, Poland, Romania, Slovakia, the United Kingdom, and the United States.
The group's key brands are Cineworld and Picturehouse in the United Kingdom and Ireland, Cinema City in Eastern and Central Europe, Yes Planet in Israel, and Regal Cinemas in the USA.
At the end of 2021, its net debt, including lease liabilities, was $8.9 billion. Its net debt at the time, excluding lease liabilities, was $4.84 billion. When the company filed for bankruptcy, its market worth was only US$62 million.
In order to survive the pandemic and pay for a portion of its $3.6 billion US acquisition of Regal in 2017, the corporation increased its debt load. Before the transaction fell through, it was set to merge with Canada's Cineplex in 2019. Source: cbc.ca
Cineworld Theater-Operator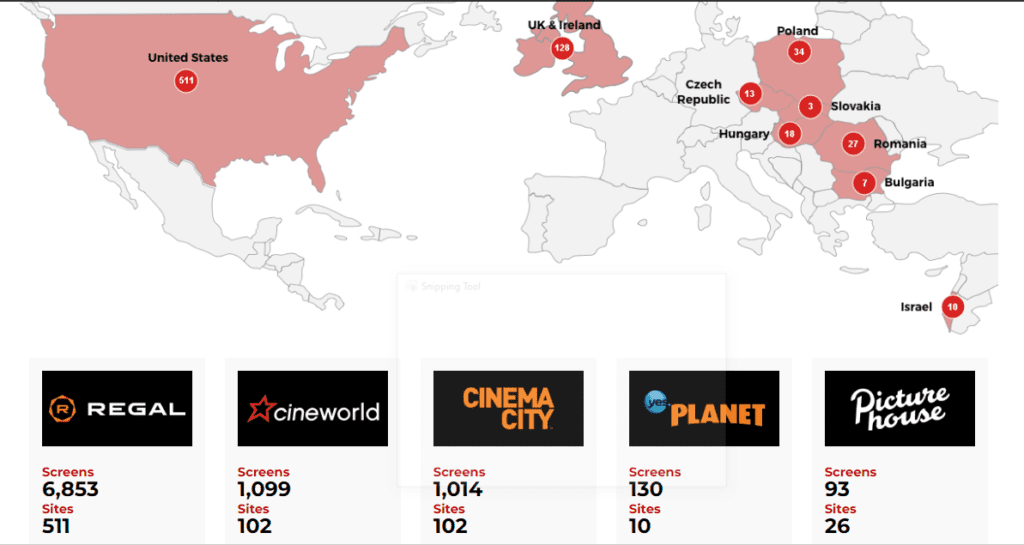 Cineworld World's Second Largest Theater-Operator was founded by Steve Wiener in 1995.
Seven alternative viewing options are available to patrons at Cineworld locations: 2D, 3D, 4DX, Superscreen, IMAX, VIP, and ScreenX.
A premium service called the Screening Rooms was being tested by Cineworld beginning in 2012. The Screening Rooms offer roomier, leather seating as well as fine dining and "table" service. The only cinema chain in the UK that prohibited patrons from bringing food and beverages from outside the theater was Cineworld.
A system of assigned seating was implemented by Cineworld, initially as a trial in a few locations. There was a Twitter campaign that started against the decision since it was divisive. In response to the criticism, Cineworld claims that it offers clients peace of mind in addition to other advantages.
2017 saw the start of merger discussions between Regal Cinemas in the US and Cineworld. In December 2017, it was formally announced that Cineworld would purchase Regal for US$3.6 billion (£2.7 billion). As a result of this transaction, Cineworld became the second-largest theater operator in the world.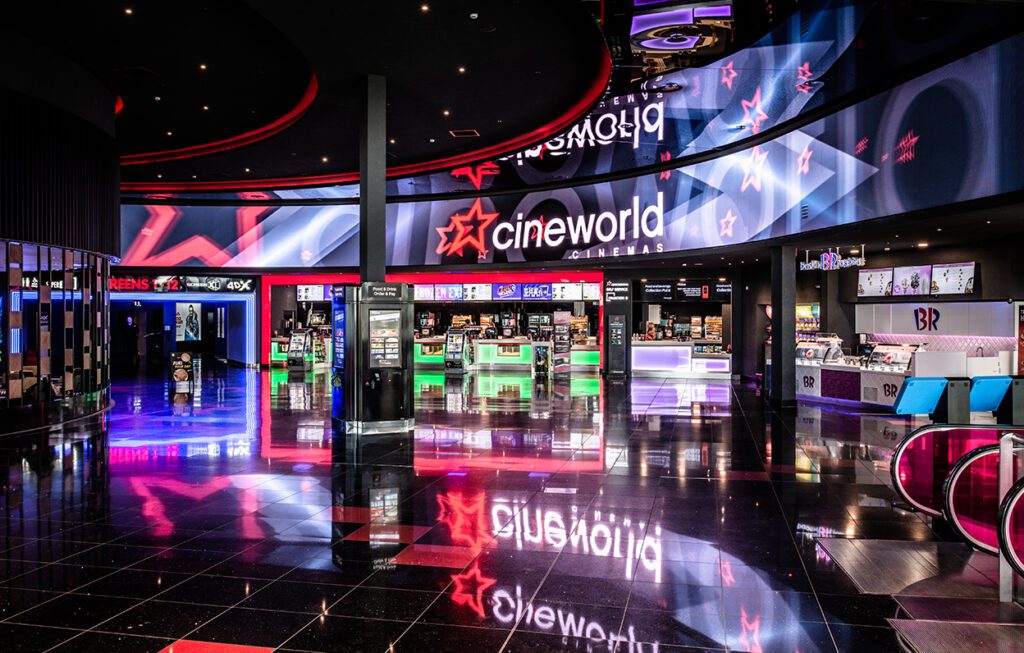 Due to the ongoing COVID-19 epidemic, Cineworld and all other movie theater chains in the UK temporarily closed all of their UK locations on March 17, 2020. The movie industry has been battling to recover from the epidemic, which has resulted in fewer blockbusters, lower theater attendance, and an increase in the popularity of streaming, despite theaters progressively opening.
Revenues at Cineworld in the UK and Ireland reached a 127% increase from 2019 levels in October 2021 after the release of No Time to Die. The success of Spider-Man: No Way Home, the only movie to have generated more than $1.5 billion internationally since the epidemic started, was hailed by Cineworld as the reason why its global revenue in December surpassed 88% of 2019 levels.
The specific problem for Cineworld is the amount of debt the company has accumulated over the years Source: Widipedia.
Cineworld Bankruptcy Hearing
Cineworld World's Second Largest Theater-Operators Bankruptcy hearing started on 8/9/2022.
The first-day hearing as reported by Deadline.com
"At a hearing, lawyers for Cineworld and a majority of DIP lenders seemed flabbergasted when the judge demurred, stressing Cineworld's dire straits with just $4 million of cash in hand. That's "not sufficient to run a global operation," said James Mesterharm of AlixPartners, the chief restructuring officer Cineworld hired in August to examine its books, leading to a bankruptcy filing.
The judge offered a few options, suggesting the DIP group set the $1 billion aside for now while they — or other lenders — first address Cineworld's immediate cash requirements with a stopgap payout in the hundreds of millions, to keep the lights on, something he said he would sign immediately. "I am not going to sleep until we get those employees paid tonight," he said."
World's Number One Theater Operator
AMC Theaters, often referred to as AMC Cinemas or AMC Multi-Cinemas in some countries, was established in 1920. It is the biggest chain of movie theaters in the world, with its headquarters in Leawood, Kansas.
Its theaters fall under three brands.
It all started when the son of one of the original owners returned from serving in the army and took over a successful Midwestern family business.
Stanley Durwood saw one screen in one building as limiting. People wanted more choices. So he began remodeling several large single-screen Kansas City, Mo. theaters into smaller buildings with multiple auditoriums. The result? The first multiplex theater in the world was born. The success was massive, and the theater served as a blueprint for the industry. By 1968, Durwood's multi-screen theater chain had expanded nationwide and was incorporated as American Multi-Cinema, Inc. (AMC).
After Stanley Durwood's passing in 1999, Peter Brown took over. On July 14, 2010, the business filed for a $450 million IPO.
Chinese corporation Wanda Group, based in Dalian, acquired AMC Theaters in 2012 for $2.6 billion. AMC's 5,048 screens across 347 theaters in the United States and Canada were part of the deal. The purchase made Wanda the biggest chain of movie theaters in the world.
The business stated plans to start using cryptocurrencies like Bitcoin for payments in 2021.
AMC has 2,807 screens in 353 theaters in Europe, while in the US, it has 7,755 screens in 593 theaters. Source: Wikipedia
Other Trending News on this Site: Fortune 500 – 2022 – An Insight
shop now
Up To $40 Off Sitewide With Code: Summer40!