Business
China's Largest Snack Maker Weilong Files For a $500 Million IPO in Hong Kong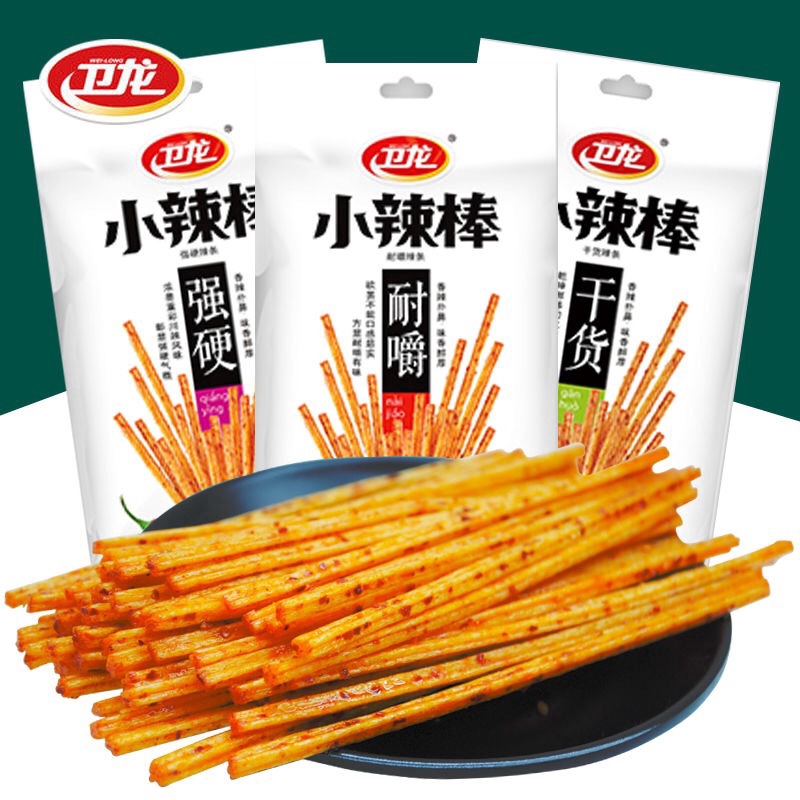 China's Largest Snack Maker, Weilong, Files For a $500 Million IPO in Hong Kong According to a stock exchange filing.
The Henan-based snack food manufacturer is assessing investor interest as it gets ready to resume an IPO that was postponed in November.
With a 6.2% market share, Weilong dominates the Chinese market for spicy snack foods. In 2021, its retail sales were roughly four times higher than those of its biggest competitor.
China's Largest Snack Maker Weilong – History
The two brothers that founded Weilong are Liu Weiping and Liu Fuping. They began to venture into the fast food sector in 1999. But at the time, there were no household names like Latiao and Konjac Shuang that we are accustomed to now.
Hunan Province's Pingjiang serves as their home base. Jiang Gan, a brined and roasted bean product, is abundant in the area. The Liu Weiping brothers found a commercial opportunity when many people started using the Jiang Gan procedure to create the gluten snack Latiao as a result of the rising cost of soybeans, the product's primary raw material.
In 2003, Liu Weiping joined the "Wei" in his name with the "Long" in "Cheng Long" to create the brand "Weilong" and submitted a trademark application. He did this out of affection for the well-known actor Jackie Chan, whose Chinese name is "Cheng Long." The first brand in the Chinese Latiao industry was established at this time.
Following this, the two brothers created the Ping Ping Food Processing Factory by taking a "Ping" word from each of their names. They settled in the Luohe Industrial Park and decided to start producing the "Weilong" line of fast foods.
Weilong has had more commercial success with its konjac Shuang and Latiao goods.
Amorphophallus konjac, sometimes known as konjac, is a herb that is indigenous to southwest China, Japan, India, Sri Lanka, the Malay Peninsula, and other places.
The therapeutic use of konjac, which has a flattish flavor and cool qualities, is mostly for the treatment of tropical diseases, carbuncles, swelling, and toxicity.
Source: foodtalks.cn
Weilong Range of Snacks
To give readers an idea, some of the products from Weilong's variety of bean, vegetable, and flour products are shown below.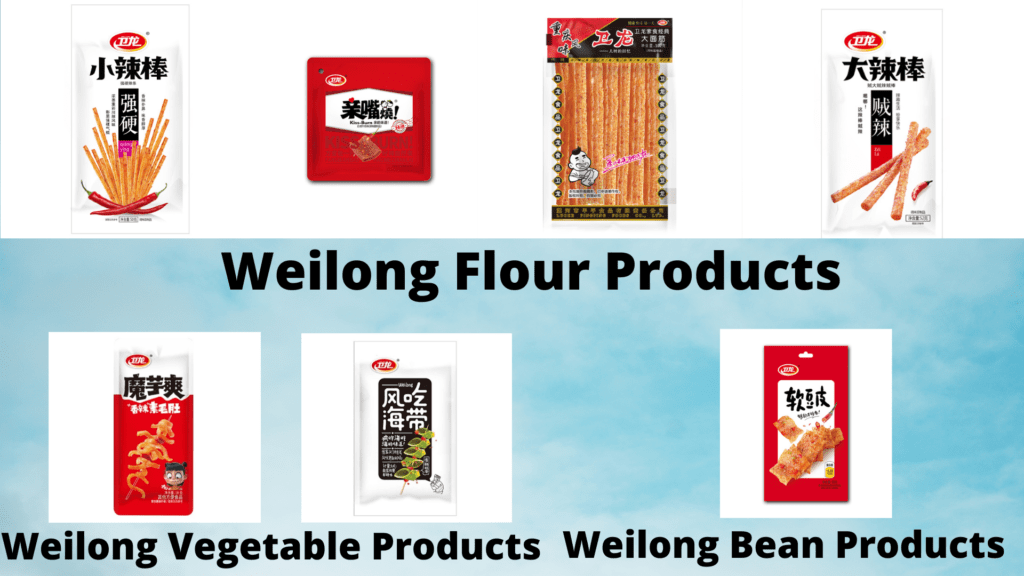 Find below a review of Weilong Snack products on Youtube
China's Largest Snack Maker Weilong Files For a $500 Million IPO in Hong Kong
According to a stock exchange filing, the Chinese snack manufacturer Weilong Delicious Global Holdings has applied for a Hong Kong initial public offering (IPO)
Before filing for the IPO, it raised 3.56 billion yuan ($551.7 million) from investors including CPE, Hillhouse, Tencent, and Yunfeng Capital. It reported an 819 million yuan profit for the previous year. Source: Reuters
According to its latest report, Weilong Snacks' net profit increased 1% annually to 826.7 million yuan (US$123.45 million) in 2021 after rising 24.4% to 818.8 million yuan the year before.
Weilong intends to upgrade its manufacturing facilities and supply chain system, purchase land, and construct new plants with the net proceeds of the IPO. Together, CICC, Morgan Stanley, and UBS are the deal's sponsors.
CICC, Morgan Stanley, and UBS are working together as joint sponsors for the IPO.
Top Chinese Snack Makers
Up until 2020, Three Squirrels Inc. was the largest maker of snack foods in China.
However, Weilong had sales revenue of RMB 4.12 billion (about $650 million) at the end of 2020, which was 2.71 times larger than Three Squirrels.
Weilong occupies 5.7% of China's spicy casual food market, ranking first, and shows a continuous upward trend.
According to a Frost & Sullivan report, retail sales in China's spicy casual food industry will reach RMB 257 billion (About $40.5 billion) by 2025, with the market size of flavored flour products reaching RMB 67.2 billion (About $10.6 billion). Source: Foodtalks.cn
In a report published by Report Mines, the top snack makers in China are,
WeiLong
Jiangxi GeGe Food
3Songshu
Guangdong Xiange Food
Hunan Fantianwa Food
Hunan Wanghui Food
Liangpin Shop
Pingjiang Xinxiangyu Food
Suzhou Koushuiwa Food
Other trending articles on this site: Most Valuable Metro Railway in the World Fortune 500 – 2022 – An Insight
shop now
25% Off For V Part Wigs With Code: Graduation