Business
Can VinFast from Vietnam compete in the American EV market?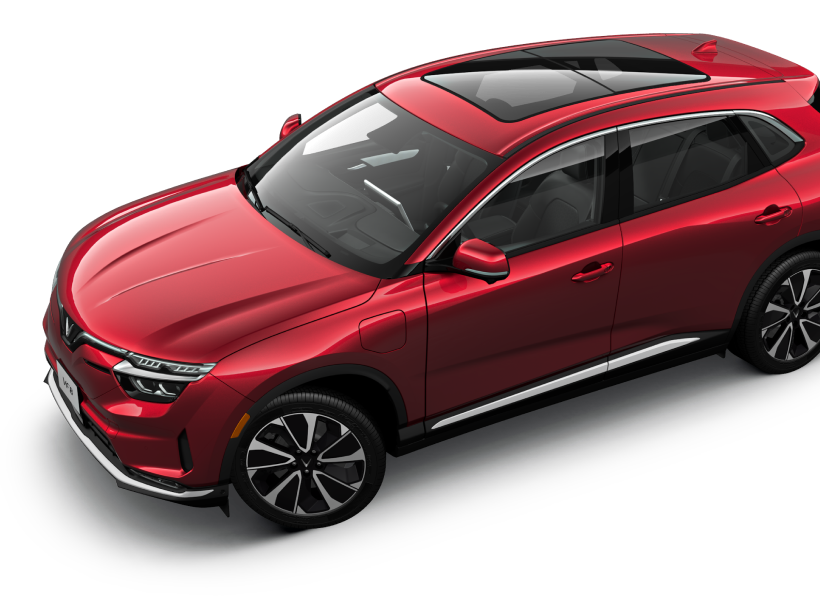 Can VinFast from Vietnam compete in the American EV market? VinFast will debut its first six U.S. showrooms in California. By year's end, it hopes to have 30 outlets across the state.
VinFast, a division of the enormous Vingroup conglomerate and a Vietnamese manufacturer, also revealed plans to set up a $2 billion EV manufacturing facility in North Carolina. The overall investment amount, which includes the cost of producing batteries and other ancillary infrastructure, may reach $6.5 billion.
VinFast Electric Vehicles – History
In 2017, VinFast built a cutting-edge auto manufacturing complex in Hai Phong, Vietnam.
In 2018 they formally introduced 2 Lux models at the Paris Motor Show.
Three vehicle models—the Lux A2.0 sedan, Lux SA2.0 SUV, and city car Fadil—were formally introduced to the Vietnamese market in the same year.
They also introduced three e-scooters to the Vietnamese market: Ludo, Impes, and Klara.
In 2021 they launched two new e-scooters: Theon and Feliz, as well as Vietnam's very first e-Bus.
In the same year, they came out with the larger, all-electric premium SUVs: VF 8 and VF 9 for the global market.
VinFast's Mission – We have brought together stunning design, advanced technology, and cutting-edge manufacturing to create Vietnam's first global automotive manufacturer. Vingroup has been changing the way people live in Vietnam for thirty years, and now VinFast brings that mission to the world stage. Our mission is simple: to create a sustainable future for everyone.
VinFast SUV's for the Global Market
VinFast VF8
General Specificaitons
Exquisite finish heated/ventilated seats and class-leading interior space
Spacious interior with extensive range and performance
Along with 11 standard airbags, the VF 8 is built targeted to achieve the highest 5-star NHTSA safety ratings.
Up To 402 HP Max Power
Per Charge – Standard Range: 260 Miles, Enhanced Range: 292 Miles
Charging – Standard Range: approximately 24 minutes. Enhanced Range: approximately 31 minutes
Warranty – 10 years or 125,000 miles
VinFast VF9
Specifications
Exquisitely finished heated and ventilated seating with optional power-adjustable captains chairs
Distinctive style, optimized for aerodynamic and performance efficiency
Along with 11 standard airbags, the VF 9 is built to achieve the highest 5-star NHTSA safety ratings
Dual motor all-wheel drive
Up to 402HP Max Power
Per Charge – Standard Range: 272 Miles, Enhanced Range: 369 Miles
Charging – Standard Range: approximately 26 minutes; Enhanced Range: approximately 35 minutes
Warranty – 10 years or 125,000 miles
Global Demand for Electric Vehicles
McKinsey's analysis of the EV market is shown below.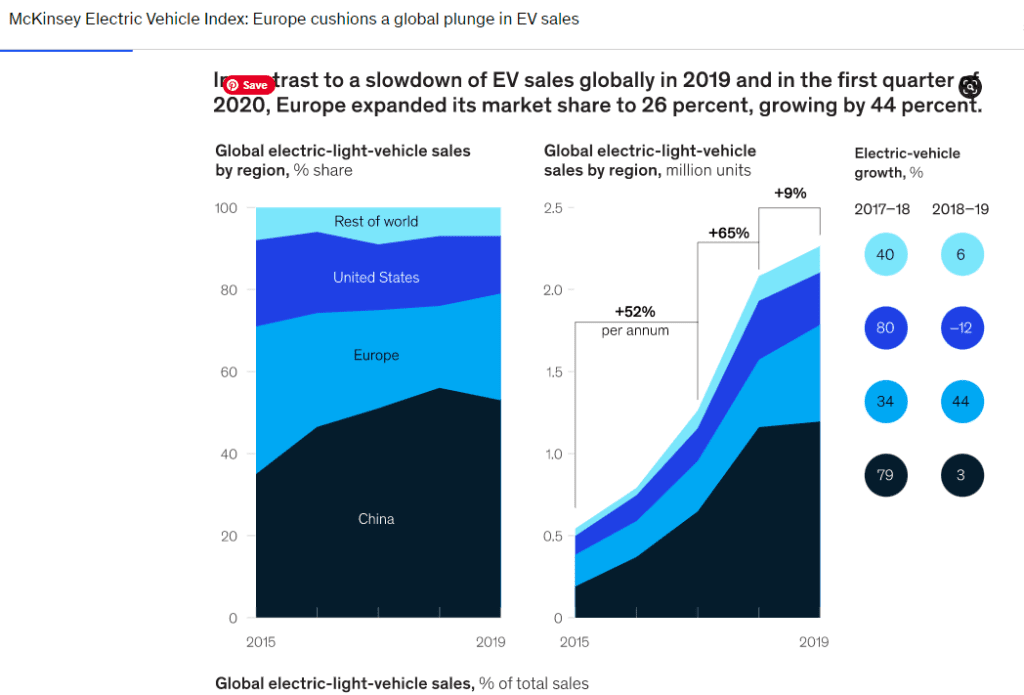 McKinsey also conducted an analysis of the key players in the global market, and they presented their findings in the following diagram.
The global electric vehicle market is anticipated to grow from $287.36 billion in 2021 to $1,318.22 billion in 2028 at a CAGR of 24.3% during the forecast period
VinFast's Entry into the US with a Production Plant
The Diplomat sees this as his is an interesting role reversal from the world of global supply chains we are accustomed to, where historically it is American, Japanese, and Korean companies offshoring manufacturing to places like Vietnam to take advantage of lower production costs. A Vietnamese conglomerate investing billions in technology and a capital-intensive production facility in North Carolina is a neat way to flip the script
VinFast has been extended the red carpet by North Carolina, which is providing incentives worth $1.2 billion.
VinFast's Entry into other Global Markets
In addition to increasing sales, VinFast has revealed plans for opening outlets in the Netherlands, Germany, and France.
A Brief Look at VinFast's Parent Company VinGroup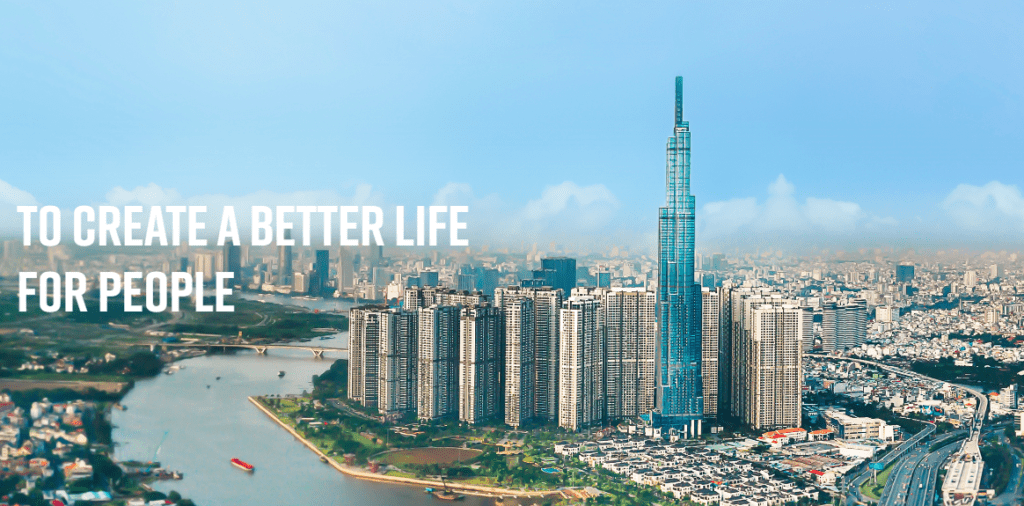 Vingroup Joint Stock Company (Vingroup JSC), formerly known as Technocom, was founded in Ukraine in 1993 by Pham Nhat Vuong. Technocom began with food production and quickly found great success with the Mivina brand
In 2010, Vingroup sold its Ukraine operation to Nestle and returned to Vietnam with the ambition to contribute to the country's development.
Vingroup acquired OceanMart Vingroup acquired the OceanMart Supermarket Chain & Maximark Supermarket Chain and changed their name to VinMart. Before establishing VinFast Automobiles, they also made inroads into Vinmec Healthcare and Vinschool Education. With the introduction of phones with the Vsmart brand, the business entered the smartphone industry as well.
Vingroup is listed on the Ho Chi Minh City Stock Exchange and has a Market Cap of US$ 10 Billion.
Visit Other trending articles on this site: Which Countries have the Highest Gold Reserves in 2022? Google Smart Glasses are back with a new look !!