Business
Airbus A320 Wins Record Order for 292 Jets Worth US$ 37 Billion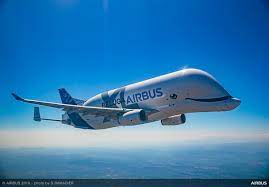 Airbus A320 Wins Record Order for 292 Jets Worth US$ 37 Billion
With orders for around 300 narrowbody aircraft valued at over US$37 billion in a single day, Airbus has clinched a record deal. This purchase is a record for the European aircraft manufacturer, which appears to be extending its advantage over its American rival Boeing in terms of new aircraft orders in 2022.
The specifics of this massive order from China are as follows
100 A320neo from China Eastern Airlines
64 A320neo from Air China
32 A320neo from Shenzhen Airlines
96 A320neo from China Southern
In a series of ostensibly related announcements, the 4 Chinese Airlines announced on July 1 that they would purchase a total of 292 aircraft from Airbus. It is a $37 billion bonanza for the aviation giant.
The deal has come through at a time when political resentments between the US and China are increasing. Following the announcement, shares of Airbus increased by as much as 4% while shares of Boeing decreased by 1.3%
Airbus A320 Wins Record Order – Airbus News Release
In a news release, Airbus says "These new orders demonstrate the strong confidence in Airbus from our customers. It is also a solid endorsement from our airline customers in China of the performance, quality, fuel efficiency, and sustainability of the world's leading family of single-aisle aircraft." said Christian Scherer, Airbus Chief Commercial Officer and Head of International. "We commend the excellent work by George Xu and the entire Airbus China team as well as our customers' teams for having brought to conclusion these long and extensive discussions that have taken place throughout the difficult COVID pandemic.
By the end of May 2022, the in-service Airbus fleet with Chinese operators totaled over 2,070 aircraft.
The A320neo Family incorporates new generation engines and Sharklets, which together deliver at least 20 percent fuel and CO2 savings, as well as a 50 percent noise reduction. The A320neo Family offers unmatched comfort in all classes and Airbus' 18-inch wide seats in economy as standard.
At the end of May 2022, the A320neo Family had totaled more than 8,000 orders from over 130 customers."
Airbus Vs Boeing
Since the 1990s, competition between Airbus and Boeing has been described as a duopoly in the market for large jet airlines. This came about as a result of a number of mergers within the international aircraft sector; Airbus started out as pan-European cooperation, and in 1997, American Boeing absorbed its old arch-rival, McDonnell Douglas.
Other producers, like British Aerospace (now BAE Systems) and Fokker in Europe and Lockheed Martin and Convair in the United States, were no longer able to compete and effectively withdrew from this market.
according to data from ch-aviation.com,
At the end of December 2020, there were 9,214 active Airbus aircraft, comprising 7,462 narrowbodies, 1,653 widebodies, and a few other aircraft, operating with 426 different carriers.
There were 10,726 operational Boeing aircraft, which belonged to 583 different carriers, . 7,634 aircraft were narrowbody jets, whereas 3,092 were widebody jets.
Worldwide, 507 aircraft were ordered from Airbus in 2021 as opposed to 497 from Boeing.
Final Analysis
Regarding the number of flights per manufacturer, Airbus and Boeing came in first and second. Airbus edged out Boeing with 9,401,161 flights planned for the year, while Boeing was responsible for 8,907,948 flights.
In comparison to 87 Airbus aircraft, 130 Boeing aircraft were demolished or written off in 2021.
Overall, it appears that Airbus will prevail in 2021. The gap may not be as large as previously thought.
Sources : simpleflying.com, Wikipedia, Le monde France, Airbus.com
Read other trending News on this site: Boom Supersonic for American Airlines
shop now
2 Wigs Only $ 149