Business
What is the Metaverse – Ultimate Guide
What is the Metaverse – Ultimate Guide. What is Meta & Metaverse Property, let's dig in.
What is the Metaverse?
Meta means beyond or after in Ancient Greek. Meta is also an acronym for Most Effective Tactics Available. Metaverse, in its present usage, is a 3D virtual world. It is a hypothetical virtual world. Simply it is similar to what is already available in video games, where you enter different buildings, territories, etc.
Metaverse Properties
Metaverse Properties are pieces of land buildings that are just digital images. You can purchase these properties, which can be programmed using many reality platforms. You can build houses, renovate them, and do whatever you would do in the real world. Of course, you need to pay to build them, as in the real world. There are entire cities in the metaverse where you will own your home. You can virtually engage in every activity that you perform in your day-to-day life in these cities.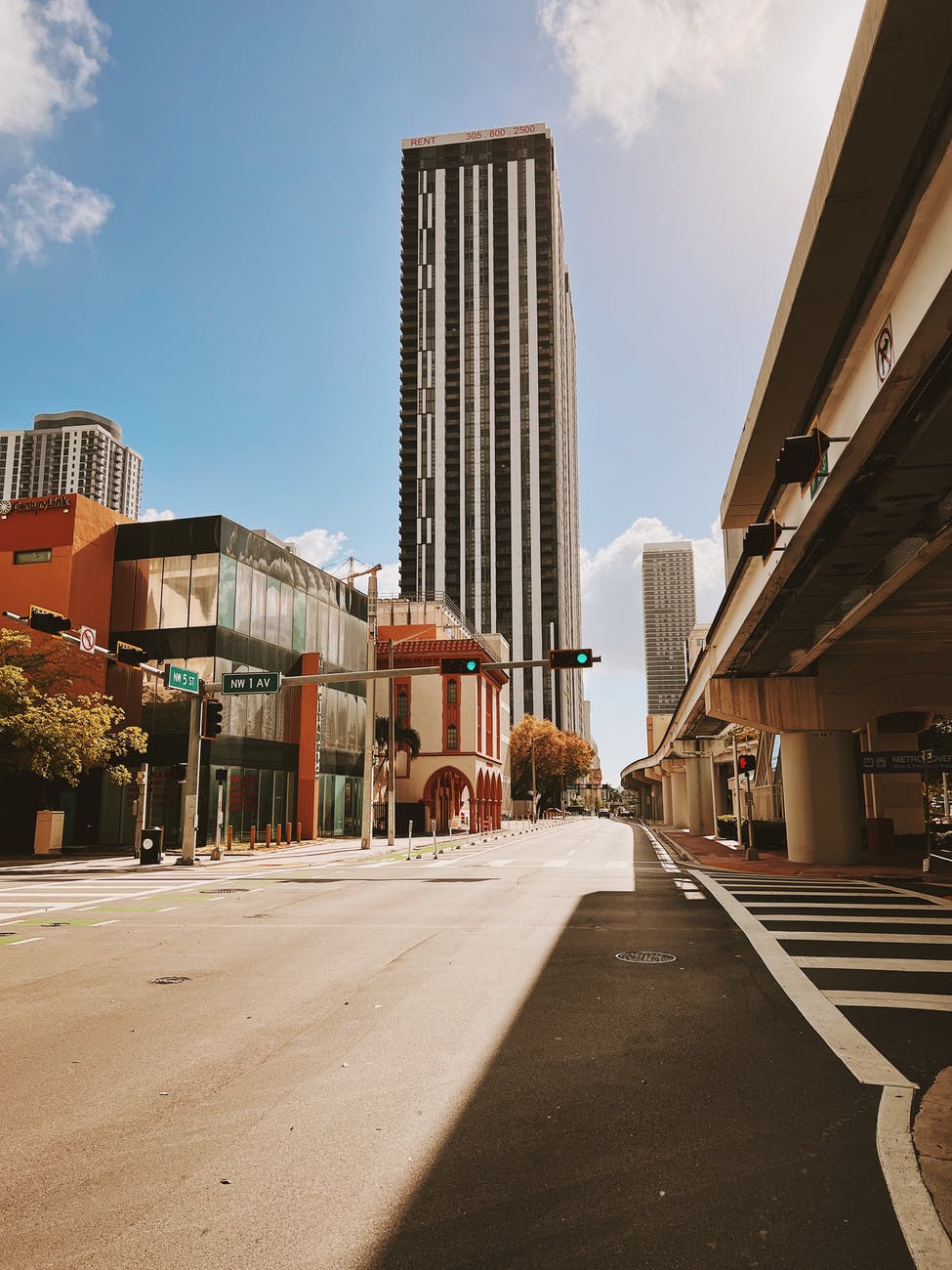 What is it like to live in a Metaverse?
Since the Metaverse is a virtual space you need to wear a VR Goggle (Virtual Reality Goggles) to get the best experience. Since it is a virtual world you have everything that we have and own in the real world. You can buy your own vehicle and use it by pumping fuel.
You can engage in all day-to-day activities in Meta city. You can even attend meetings, go to concerts, socialize with other residents, etc., etc. You can also engage start your own business inside the virtual city and start earning money. The tweet above shows how a guy is making US$ 4000 a month pumping fuel.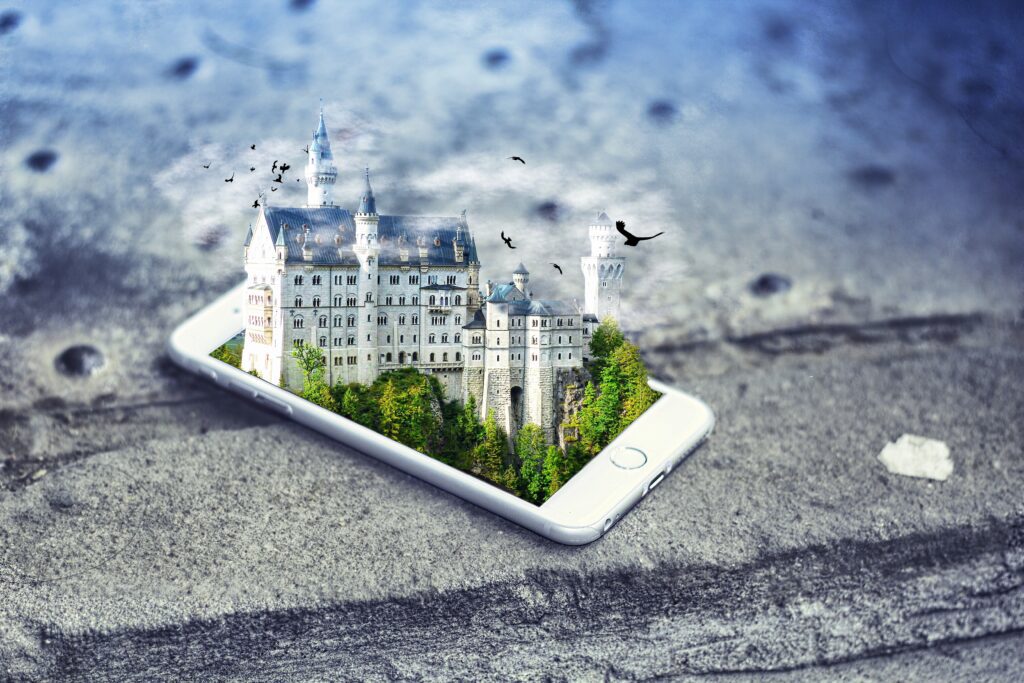 How to Buy a property
The metaverse uses cryptocurrency. You can buy properties using cryptocurrencies, which are also used for day-to-day activities in the metaverse. Although we refer to the metaverse in general terms as a single virtual world, there are many different metaverses.
Different Metaverses used different cryptocurrencies. Sandbox and Decentraland are two popular platforms (virtual worlds). Sandbox uses SAND cryptocurrency and Decentraland uses MANA cryptocurrency.
What are the most popular meta platforms?
Sandbox and Decentraland mentioned above are the two most popular meta platforms.
AltspaceVR is a metaverse owned by Microsoft.
VIVERSE is another owned by HTC
Facebook owns Facebook Horizon. Facebook has lately changed the company name to META. META is committed to developing its meta property.
HyperVerse, Nakamoto, Bloktopia, Cryptovoxels, Epic Games, Roblox, Highstreet, and Metahero are some of the other popular metaverses.
What cryptocurrencies are used in the Metaverse
We have already mentioned MANA in Decentraland and SAND in Sandbox. Metahero uses HERO, Highstreet uses HIGH. So almost all metaverses use their own cryptocurrencies. This is like each country having, its own currency in the real world.
All these cryptocurrencies can be bought using US$. Similar to the currency rate fluctuation in the real world, these cryptocurrencies' value also keeps fluctuating.
At the time of writing in April 2022, 1 MANA is trading at US$ 2.12, 1 SAND is trading at UD$ 2.72
According to CNBC, Sales of real estate in the metaverse topped $500 million last year and could double this year, according to investors and analytics firms.
Real estate sales on the four major metaverse platforms reached $501 million in 2021, according to MetaMetric Solutions. Sales in January topped $85 million, the metaverse data provider said. It projects that at this pace sales could reach nearly $1 billion in 2022.
Celebrities in Meta
The Sandbox has attracted a celebrity. Snoop Dog and Paris Hilton are two celebrities who own mansions in Sandbox. The property value has gone up steeply due to this celebrity craze. A property next to Snoop Dogs' mansion has been sold for US$ 458,000.
Even top companies have bought land. Price Waterhouse Cooper (PWC), JP Morgan, Samsung, Adidas & Atari are some of the conglomerates that have brought properties.
However, Elon Musk who is planning to build a city on Mars is not excited about the Metaverse. In fact, he has mocked the idea saying he does not want to live like an Avatar living in a virtual world.
Benefits of buying property in Metaverse
The simple benefit of owning a property in Metaverse is that you can have a unique virtual world experience. There are endless possibilities for entertainment.
You also have the option to rent out your property as in the real world and earn an income.
Like the property prices in the real world, the Metaverse property price will also shoot up and you can make a fortune by selling it in the future. The land available in Sandbox where Snoop Dog and Paris Hilton own properties is just 166,464 parcels. When all these parcels are grabbed there won't be anything left for new buyers. They have to buy properties from existing owners who could demand twice or thrice the price that they have spent on it.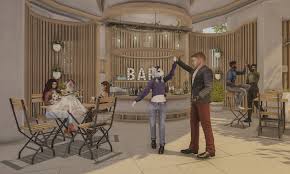 Risks in buying a property in Metaverse?
Although we predict that the demand for properties could increase and prices keep going up, it could become the reverse. The prices could tumble to zero levels where nobody will be interested in buying your property. There are many Meta platforms and all of them might not become megacities attracting people. Some of them might end up as ghost cities where your investment will be of zero value.
There are no legally binding regulations like we have in the real world. So you are taking a huge risk when buying properties. You will not get all the legal protection when disputes arise. Maybe you might have to go to a court in your own metaverse to resolve disputes, which might sound funny.
The most important thing that you should keep in mind is that this is only an entertainment-oriented platform. You cannot live there eternally. You could spend a few hours in the Metaverse, but you need to come back to the real world. If you start spending more and more time in the metaverse, you could become a psychological wreck.
Conclusion
Meta is a virtual world. You could have seamless entertainment, living in meta. It might cost you a fortune to own a meta property and you should have a decent disposable income to invest in this. The investment in metaverse property could mint you millions or could make you lose a fortune. You should also be mindful that the metaverse is only an entertainment-oriented city and the time you spend in the metaverse should be kept at a minimum.
Other Trending Articles on this site: True Satellite-to-Cellular Service by SpaceX and T-Mobile
shop now
2 Wigs Only $ 149