Business
Vertu Phone – Luxury Web3 Model is Priced at $41,000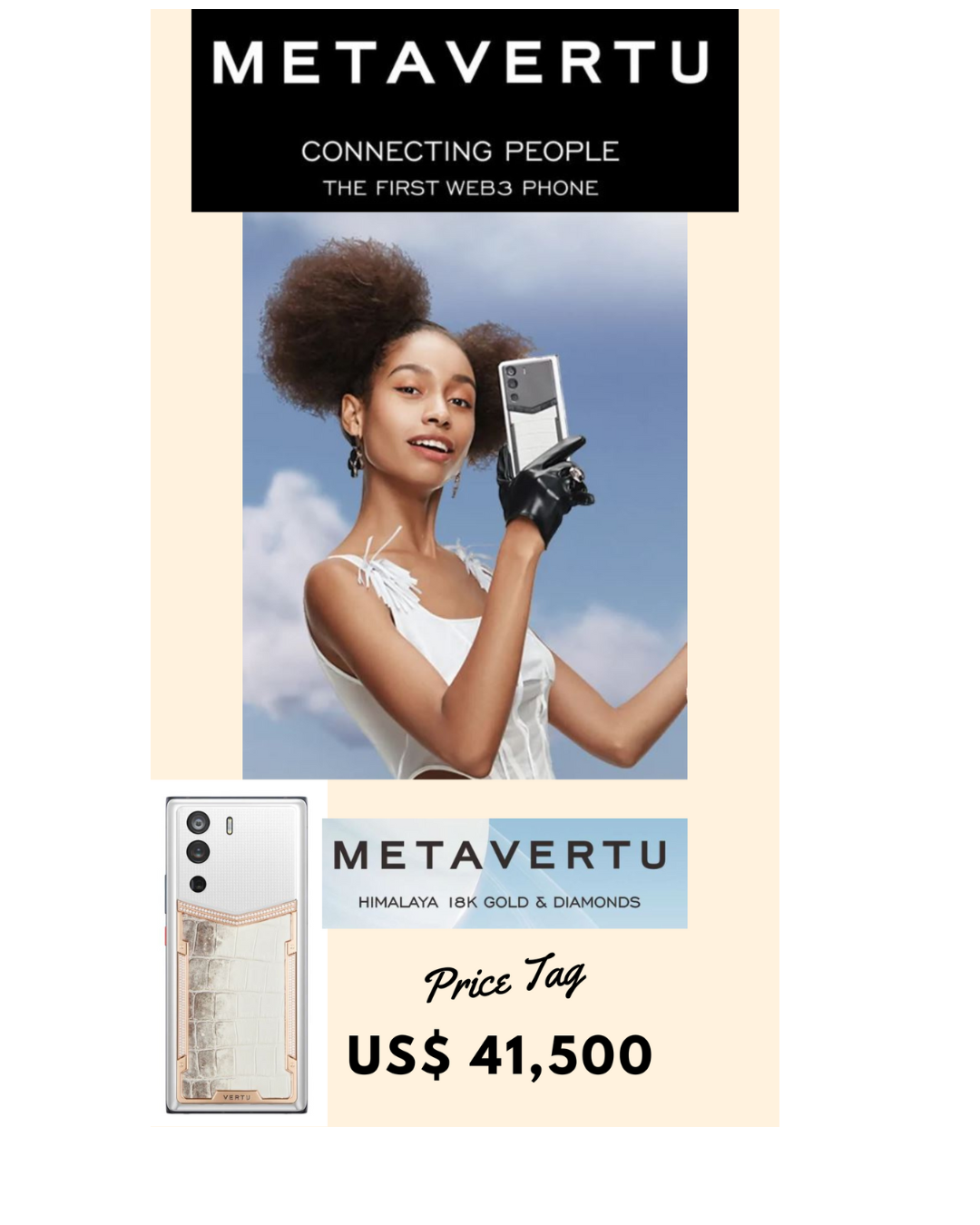 Vertu Phone -Luxury Web3 Model is Priced at $41,000. Vertu, unveiled Metavertu, a "Web3 phone" that can run its own blockchain node and convert photos and videos into NFTs with a single click.
The device is unabashedly aimed at the upper end of the market. All models have a ceramic frame and a sapphire glass screen, and are powered by a Qualcomm SnapDragon 8 Gen 1 CPU. The standard specifications include a 6.67in, 24001080 AMOLED display, a three-lens camera array, and a 4,600mAh battery.
Vertu Phone – Luxury Web3 Model Metavertu
Under the Metavertu range, the entry-level model has a carbon fiber finish, 12GB RAM, and 512GB internal storage for $3,600. Meanwhile, the top-of-the-line model has 18GB RAM and 1TB storage and is wrapped in "Himalaya Alligator leather," 18K gold, and diamonds. The cost? A whopping $41,000.


The Metavertu can switch between Web2 and Web3 modes, which is the standard Android operating system found on most smartphones. Users can create a wallet in a few clicks, with private keys safeguarded by the phone's trusted execution environment (TEE), and access a suite of decentralized applications (dapps) via a user-friendly, Android-style interface.
According to a Vertu spokesperson, one of these dapps is VOS, which allows the phone to act as a "validator, a light node, and a light client" on the Ethereum blockchain. Another dapp, Vshot, allows users to create an NFT with a single click from a photo or video.
Vtalk, an encrypted peer-to-peer instant messaging app that "integrates decentralized social networking," is also included with the phone.
In addition, users will have access to 10 terabytes of distributed storage via IPFS, as well as Vertu's "red button" 24/7 concierge service. That service, too, has been updated to reflect the Web3 era.
The Metavertu will be available for purchase on Nov. 3 through the Vertu website as well as its physical stores, including a new location on London's Bond Street that will open later this year. Source: decrypt
About VERTU the Smart Phone Manufacturer
For the past 20 years, VERTU (Chengdu VERTU Business Management Co., Ltd.) has insisted on producing exceptional products with exquisite craftsmanship by combining rare materials, high-performance technology, and British-style private butler service. Vertu's mission is to provide top luxury mobile phones and excellent service to all who appreciate and live a luxurious lifestyle.
Previously, the smartphone manufacturer sold luxury consumers smartphones with mid-tier specs and outrageously expensive finishes (in 2017, it went bankrupt doing so, and has been through a succession of owners before relaunching in 2018).
Apart from the upcoming Metavertu Web3 phones, they also have a range of other phones aimed at the luxury market. They also make a range of Handbags, Watches, Jewellery and Accessories.
In fact their phone range has luxurious phones going upto US$ 118,500
VERTU Phones – iVERTU model



VERTU Phones – ASTER model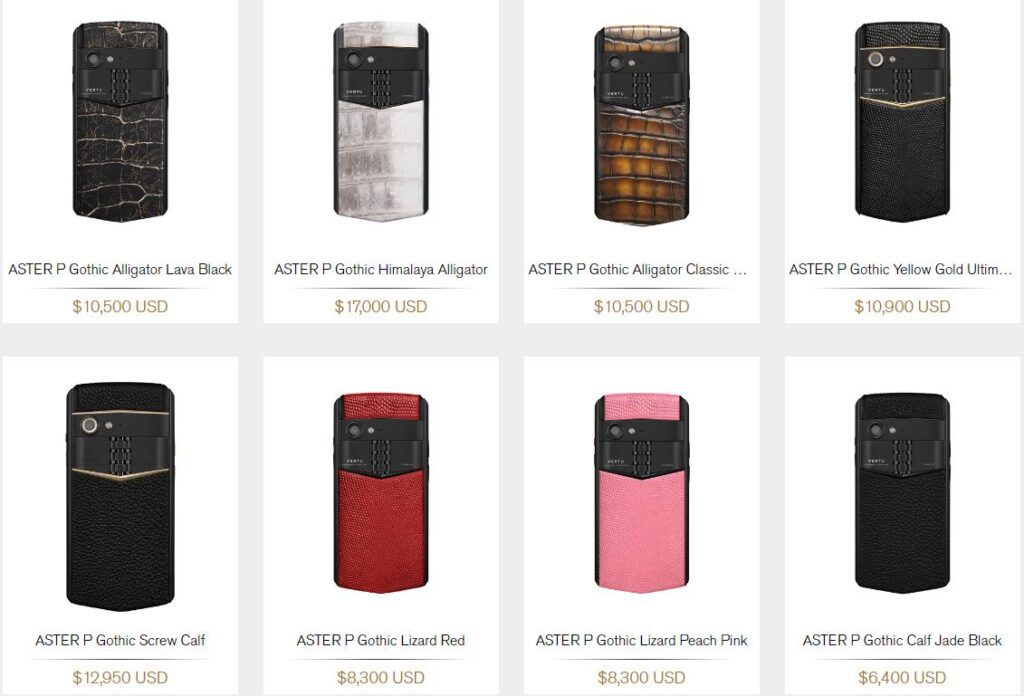 VERTU Phones Signature Range
Watches & Jewellery by Vertu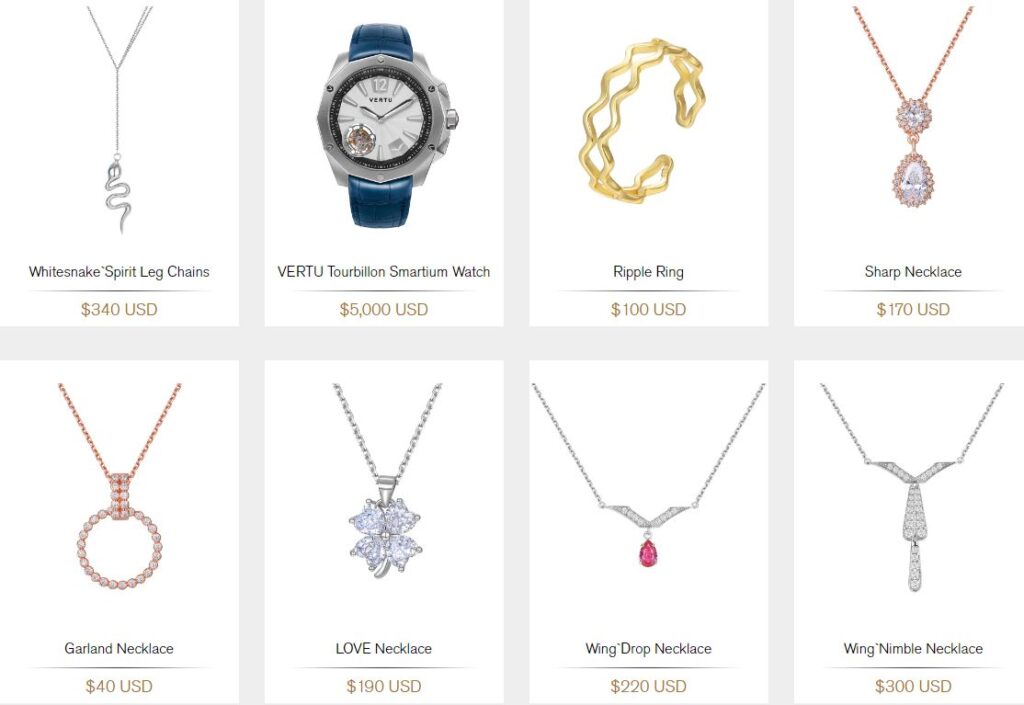 Lifestyle Products by VERTU
Visit other Trending news on this site: Omega Swatch Limited Edition Mission to the Moon
Click link below for Trending Deals on Eyewear
Vooglam Offical Website