Business
TikTok exciting new shopping and fulfillment centers are here
TikTok exciting new shopping and fulfillment centers are here. TikTok is adding new features, some of which will be very appealing to brands interested in selling on the social platform.
TikTok's entry into shopping
TikTok is currently exploring a QVC-like live shopping feature in the US to serve as a product recommendation tool for developers ahead of the holiday season. TikTok began piloting shopping features in the US, Canada, and the UK last year through a deal with Shopify.
The company also launched another live shopping feature in the UK earlier this year, but is reportedly struggling to get creators on board.
A TikTok spokesperson said that in regions where TikTok currently offers e-commerce programs, such as the UK and Southeast Asia, it aims to "offer a variety of merchants offering different product and delivery options."
The rapid growth of his TikTok, which has already taken a toll on Meta's Facebook and Instagram, also poses a threat to companies like Amazon and Google. Amazon and Google rely on intent-based search advertising to drive business on their shopping platforms.
Source: axios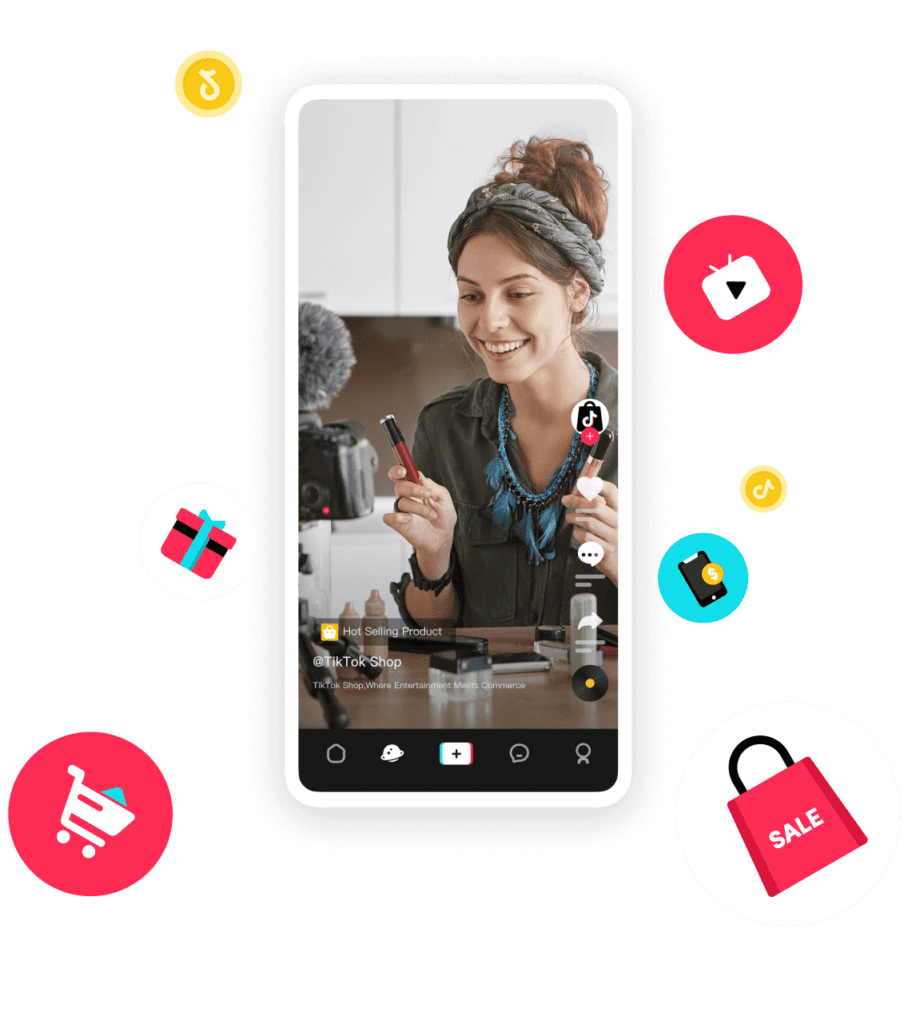 Tiktok exciting new shopping
TikTok Shopping is the latest project in the world of social commerce. It has been released after nearly a year of testing. TikTok has made a full-fledged foray into the world of eCommerce.
Social commerce sales are rapidly increasing. eMarketer is forecasting that they will reach $36.62 billion in the United States alone in 2021, a 35.8% increase over the $26.97 billion recorded in 2020. According to eMarketer, retail social commerce sales in the United States will reach $79.26 billion by 2025, so it is not surprising that TikTok would want to be a part of that mix.
TikTok, with over 1 billion users worldwide, is one of the fastest-growing social platforms. It is constantly adding new features in order to keep its users interested and engaged. TikTok's developer, Bytedance, has also begun to recognize the app's commercial potential. TikTok Shopping expands businesses' ability to market and sell on TikTok.
About TikTok Shopping & how it works
Lets have a look at TikTok exciting new shopping and fulfillment.
TikTokTok shopping allows users to buy the products they see on TikTok without leaving the app. the app is very similar to Instagram Shopping.
TikTok makes it easier for eCommerce retailers by promoting products and services that customers can buy right on their platform.
TikTok shopping comes in handy when you want to take advantage of products that are already being endorsed on TikTok by influencers without having to go to the website where the product is offered.
Many brands use TikTok influencers in their marketing campaigns, sending products to people with a large number of followers and requesting them to promote their products.
Consumers buy products in the following manner:
They first see a product they like and then go to the brand's TikTok page (or see some while browsing the app!). Businesses that promote their products on TikTok will have a devoted shopping tab on their profile.
The customer can then navigate through the company's product offerings and select the exact product they require.
TikTok allows users to purchase items directly on the app after they have finished shopping, or it will automatically redirect them to the company's website for checkout.
Is TikTok Shopping available to everyone?
TikTok exciting new shopping and fulfillment. TikTok initially limited TikTok Shopping to Shopify-based retailers in the US, UK, and later Canada. They wanted to test this extensively before expanding the program to a wider audience.
TikTok announced the expansion of the program at its first TikTok World marketing event in September 2021. Currently available in most countries, in addition to serving Shopify merchants, TikTok is currently developing apps for merchants on other platforms.
TikTok has clearly learned a lot from the process in the US/UK/Canada and from the experience of Chinese social platform Douyin. Douyin has worked with brands like Louis Vuitton, Estée Lauder, Make Up For Ever and MAC Cosmetics to introduce social commerce, host live shopping and launch Douyin Stores in China. Douyin's e-commerce business generated an annual gross merchandise value of approximately RMB 500 billion (USD 77.5 billion) in 2020.
The company announced current and future integration partners including Prestashop, Base, Square, BigCommerce, OpenCart, Ecwid, Shopline and Wix eCommerce. Any brand can host live shopping or link videos to product pages
Some Interesting Facts about TikTok
As of September 2021, TikTok has over 1 billion monthly active users.
TikTok was the #1 downloaded app in both the US and globally in 2021.
TikTok currently has more GenZ users than Instagram and is expected to surpass Snapchat in 2023.
UK users on average spend 27.3 hours per month on TikTok, while US users spend 25.6 of hours on TikToking and Canadians spend 22.6 hours.
64% of users worldwide say that TikTok allows them to be their true selves.
53% of users worldwide say they trust others to be their real selves on TikTok.
56% of TikTok users say they post videos on the platform that they wouldn't post anywhere else.
59% of global users, on average, say they feel a sense of community when they are on TikTok.
70% of global users say TikTok is a platform they would recommend to others.
78% of users agree that the best brands on TikTok are ones that share their ideas and work together with users.
44% of daily TikTok users want branded content to be fun and interesting.
35% of TikTok users say they watch less TV and video content since using TikTok.
41% said they listened to podcasts less after joining TikTok, and
33% said they watched less TV.
79% of TikTok users globally said their TikTok content was unique or different, and
68% felt their advertising content was distinctly unique or different from each of the competing platforms.
73% of users worldwide say they feel more connected to the brands they interact with on TikTok compared to other platforms.
46% ofusers engage with theirTikTok content without other distractions.
84% of TikTok users say they've come across relatable content on the platform.
77% of users worldwide say they read comments on TikTok posts and videos.
10.85 minutes: With an average user session duration of 10.85 minutes, TikTok is the most engaging of all social media apps.
92% of users say they take action after watching TikTok. Like content, share with friends, follow brands, research or buy products.
60% of TikTok users globally say they follow brands on TikTok.
50% of Gen Z users say they follow creators after seeing a TikTok.
52% say they search and shop for products on the platform.
67% of TikTokers said their content prompted them to make a purchase, even if it was unintentional.
39% of users say "elation" is an important factor in their TikTok purchase decisions.
TikTok consumer spending increased by 77% in 2021.
71% watch videos on TikTok.
69% use TikTok to find other creators to follow.
60% use TikTok to discover new recipes and DIY projects.
59% use TikTok to explore current events and trends.
67% share videos.
66% participate in TikTok hashtag challenge with family and friends.
65% participate in trends and pranks.
61% write a message to a friend.
57% use TikTok to learn new dance moves.
56% are filming a new TikTok
55% create original content.
Source: Source Engine Journal
TikTok Fulfillment Centres
TikTok exciting new shopping and fulfillment. TikTok plans to build its own product fulfillment center in the US, creating an e-commerce supply chain system that can directly challenge Amazon. The move marks TikTok's commitment to e-commerce as its next big revenue stream following the explosive growth of its advertising business.
TikTok is building an "International E-Commerce Fulfillment System" that includes international warehousing, customs clearance and supply chain systems to support its U.S. domestic and cross-border e-commerce efforts.
The system will finally perform package consolidation, move goods from one stage to the next, and manage free returns.
TikTok doesn't say these for sure, but these are indications from a dozen or so new TikTok job openings in the past two weeks appearing on LinkedIn.
Setting up TikTok Shopping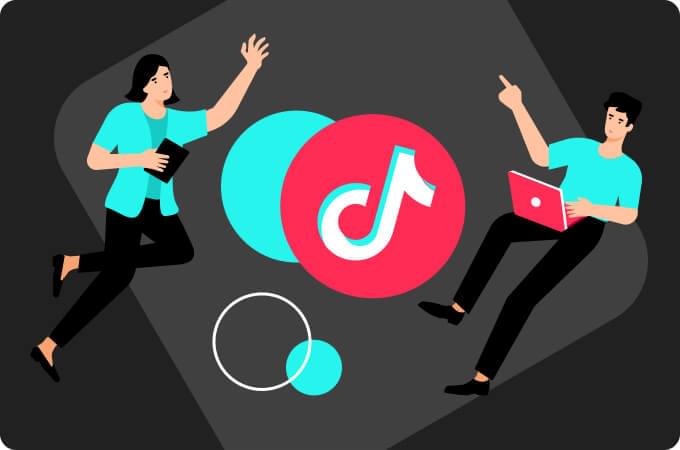 TikTok exciting new shopping and fulfillment. Setting up TikTok Shopping requires a TikTok for Business account. If you have a Shopify store, you'll need to download the TikTok Shopify app.
You can use this app to create video ads, track results, and manage orders within Shopify. The Shopify app not only lets you manage your TikTok shopping tab, but it also integrates with the TikTok For Business Ads Manager.
Added apps for other store types – For example, if you run a BigCommerce store, you can now download the TikTok for Business app. The app automatically installs his TikTok pixel on your storefront so you can track the results of your advertising campaigns.
By syncing your BigCommerce catalog with TikTok, you can create rich and dynamic ads that show relevant ads to users of interest. Then you can add a shopping tab to your profile page with product links that redirect to your BigCommerce store for a seamless checkout experience.
During the trial period, the purchase process was only partially done within TikTok. First, consumers watched a video with a TikTok shopping link that showed a clickable shopping tag that took them to the relevant TikTok shopping tab. At this point, however, TikTok has moved them to the retailer's Shopify store to complete the checkout process. This process is also possible if the retailer wishes to do so.
However, he can now keep the conversion phase inside his TikTok if he wants. According to Ray Cao, managing director and global head of product strategy and operations at TikTok, Merchant's Own Website Source: Influencer Marketing Hub
TikTok Unique from other Social Media apps
TikTok is different from other social apps Many marketers and business owners fall outside the typical demographic of TikTok users.
Often older at first. This may put you at a disadvantage when trying to market and sell on the platform as it functions differently than Facebook, YouTube or Instagram. TikTok's original selling point was to provide an easy-to-use platform that allows most young people to create videos that mimic their favorite music tracks.
People are now uploading original videos that cover a wider range of genres. It is the increasing diversity of videos that provides marketing opportunities for brands. In a way, it's like YouTube on top. TikTok users can upload videos up to 1 minute long, but most users still upload 15-second clips, and TikTok offers more background music options for videos of this length.
When you open the TikTok app, you'll see the video on the For You page. There is a selection of videos that TikTok's algorithm has determined will grab your attention. This includes relevant advertising. These videos are usually from strangers, but of guys TikTok thinks you like.This is very different from apps like Facebook and Instagram, which focus on posts from followers .
TikTok requires you to upload vertical videos because most people have their phones in portrait orientation. This, coupled with the short video length, generally means that brands are less likely to share the same videos on their TikTok as they do on YouTube and Facebook.
TikTok's Gen Z and Millennial users are cautious about marketing. The worst mistake is to post something that resembles a traditional ad. However, that doesn't mean you can't use TikTok to market and sell to younger audiences. They are still buyers who are interested in many products.
Brands need to know their own marketing and help their customers get value from his TikTok channel. User Generated Content (UGC) works well on TikTok. Nearly everyone has a smartphone with a camera these days, and people are engaging with brands for hashtag challenges or creating other forms of UGC if the topic interests them. Source: Influencer Marketing Hub
More Trending Topics on this site:
Vertu Phone – New Luxury Web3 Model is Priced at $41,000
Jetblue Airlines To Buy Spirit To Become The 5th Largest Airline In the US
Click Link below for trending Deals on Eyewear
Vooglam Offical Website