Business
Spectacular Indonesian islands are up for auction at Sotheby's now
Spectacular Indonesian islands are up for auction at Sotheby's now. The Widi Reserve is an uninhabited group of 100 islands near Bali that could be transformed into a luxury eco resort.
It is one of the most 'ecologically significant places left on Earth,' with rare species ranging from blue whales to giant squid, as well as parrot and falcon colonies.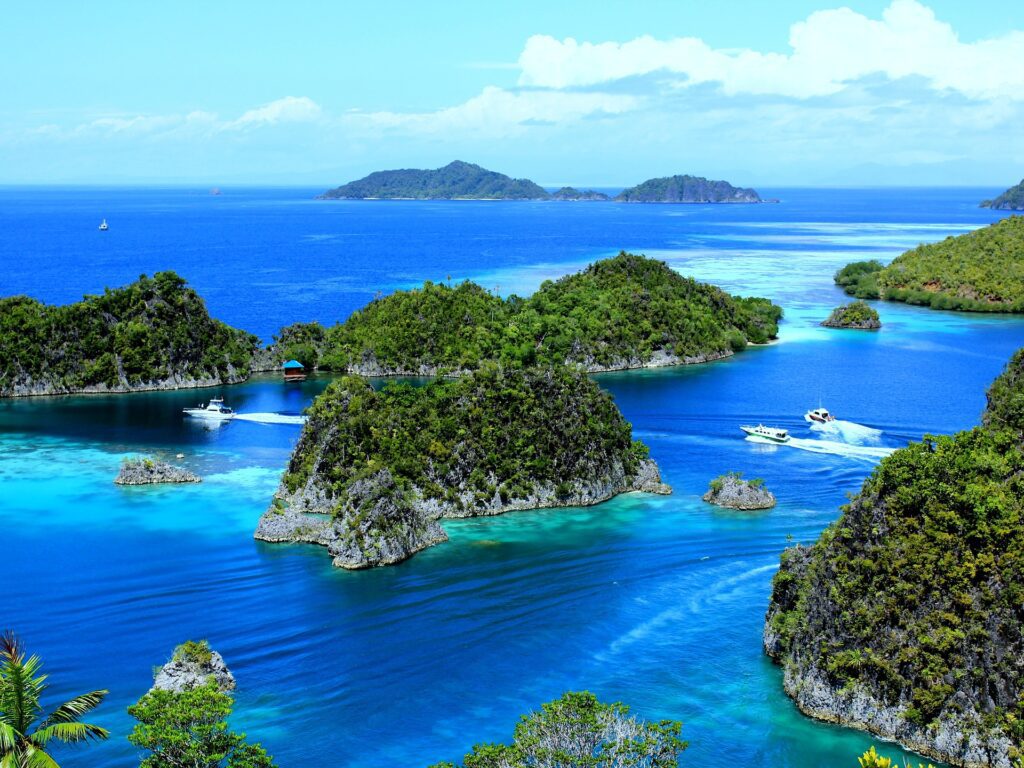 Auction of the Spectacular Indonesian Islands
Bidding for the islands will begin on December 8, according to the online listing. While there is no indication of an expected starting price, those interested must submit a US$100,000 deposit just to bid, according to the listing.
According to a Sotheby's spokesperson, the reserve is uninhabited and has no permanent local population, though it is visited on occasion by two small communities from mainland villages and traveling fisherman.
According to the listing, the future buyer will be able to access the reserve via a private airstrip that is part of the development plans. According to the listing, the reserve is about a two-and-a-half-hour flight from Bali, a nearly four-hour flight from Singapore, and a four-hour and 30-minute flight from Hong Kong.
Biodiverse & Ecoligically significant place left on Earth
The reserve is in the Coral Triangle, an area of the western Pacific Ocean known for its coral and marine life. According to the WWF, the world's leading conservation organization, the area alone has 600 different species of reef-building corals.
According to a Sotheby's spokesperson, the Widi Reserve could be considered "one of the most biodiverse and ecologically significant places left on Earth" because it is home to hundreds of rare and endangered species such as blue whales, whale sharks, leatherback turtles, and giant squid.
Meanwhile, the reserve's rainforests are home to colonies of parrots, kingfishers, and falcons, as well as rare plants that have never been officially documented.
The reserve is technically owned by the people of Indonesia because it is considered a national state asset, the auction house explained, adding that the investment company PT. Leadership Islands Indonesia (LII) currently holds exclusive development and management rights.
The organization has spent several years acquiring development rights for a luxury resort and residency developments on some of the islands included in the sale.
Indonesian law on Private ownership of islands
While Indonesian law generally prohibits private ownership of islands, shares in a business with development rights can be sold to anyone, according to the listing.
Each eco-residence would have between one and eight bedrooms, with the possibility of further sustainable development of a total of 500 rooms spread across 17 islands, according to the listing.
Locals on the mainland may also benefit from job opportunities, as the development plans allow for the establishment of new businesses on-site.
According to Sotheby's, LII has plans in place to protect the reserve while the luxury resort is built. According to a spokesperson for the auction house, there are plans to prevent deforestation and poaching of endangered species with a highly secure patrol system supported by the Navy and Sea Police with a US$1.5 million budget.
Source: South China Morning Post
Environment Concerns
As the Spectacular Indonesian islands are up for auction, some conservationists are concerned that the auction will cut off local communities and endanger the ecosystems, which include rainforests, mangroves, lagoons, lakes, and coral reefs that are home to a diverse range of marine life.
Mohamad Abdi Suhufan, national coordinator of Destructive Fishing Watch Indonesia, has asked the Indonesian government to look into the sale, which he claims has caused "confusion and captured the attention of the Indonesian public."
He stated that, while environmental protection is planned for, private ownership of the islands would "impact the local community socially and economically."
"Fishing spots used by generations of fishermen will be limited," he said. "The social consequences of this plan will outweigh the environmental benefits." The government is currently aggressively attracting foreign investment in order to generate state revenue. To get this plan through, no rules should be changed."
"How can it be guaranteed that these islands will not be exploited for tourism activities?" asked local environmentalist Iwan Sofiawan. And what about access for local communities after the islands are privatized?"
Source: The Guardian
Visit other trending news on this site: Canada Intends to Offer Soaring New Immigration Opportunities
Click the Link Below for Trendy Eyewear from VooGlam
Vooglam Offical Website