Business
Pixel 8 Pro: The Latest AI Smartphone from Google
Pixel 8 Pro: The Latest AI Smartphone from Google. This is the flagship smartphone from Google for 2023. It will be released on October 12, 2023, and features a number of improvements over the previous Pixel 7 Pro, including a new design, a more powerful processor, and an upgraded camera system. Google revealed its upcoming lineup of Pixel smartphones, showcasing their integration with advanced artificial intelligence tools. These tools are capable of generating captions for photos and allowing for edits through AI technology.
This increased infusion of artificial intelligence, or AI, into Google's products is a significant step toward making this technology more accessible to the general public. This direction was initially signaled by company executives at their annual developer's conference five months ago. "Our primary focus is to make AI more useful for everyone in a manner that is innovative and responsible," said Rick Osterloh, Google's Senior Vice President of Devices and Services, during Wednesday's event in New York. Osterloh emphasized these phones as platforms that put "AI in your hand."
Google's upcoming plans include enabling the 7-year-old Google Assistant to utilize the company's newly introduced AI chatbot, Bard, for various tasks. This expanded access to Bard follows Google's recent integration of the AI chatbot with other popular services like Gmail, Maps, and YouTube.
Google is providing users with the choice to decide whether they want Bard to interact with their other services, addressing concerns about AI accessing potentially sensitive information as it continues to learn about language and individuals. One of Bard's new capabilities is the ability to analyze a photo captured on a phone running Google's Android software and generate concise captions suitable for social media posts.
One of the key selling points of the new phones will be their improved cameras, featuring enhanced AI-powered editing tools, predominantly available on this pone. These AI features can enhance photos, zoom in on specific portions of images, swap faces from other pictures into group shots, and remove objects and people from images. Additionally, the Pixel 8 Pro will have the capability to measure people's temperatures, which could be especially valuable in a post-pandemic era with evolving COVID strains.
While the Pixel phones have received positive reviews, they've struggled to gain significant market share in the Samsung and Apple-dominated smartphone industry over the past seven years. Recently, Pixel's high-end market share has grown to about 4%, up from less than 1% three years ago, as reported by the research firm International Data Corp.
Google's unique position allows it to produce phones without depending on massive sales, thanks to its annual revenue of over $200 billion from a digital ad network anchored by its search engine. Much of this revenue comes from substantial payments to secure Google's search engine as the primary gateway to the internet on both iPhones and Samsung's Galaxy lineup.
These agreements are currently under scrutiny in an ongoing antitrust trial in Washington. The U.S. Justice Department alleges that Google has exploited its influence to hinder competition and innovation.
Source: Quartz
More Features on Google Pixel 8 Pro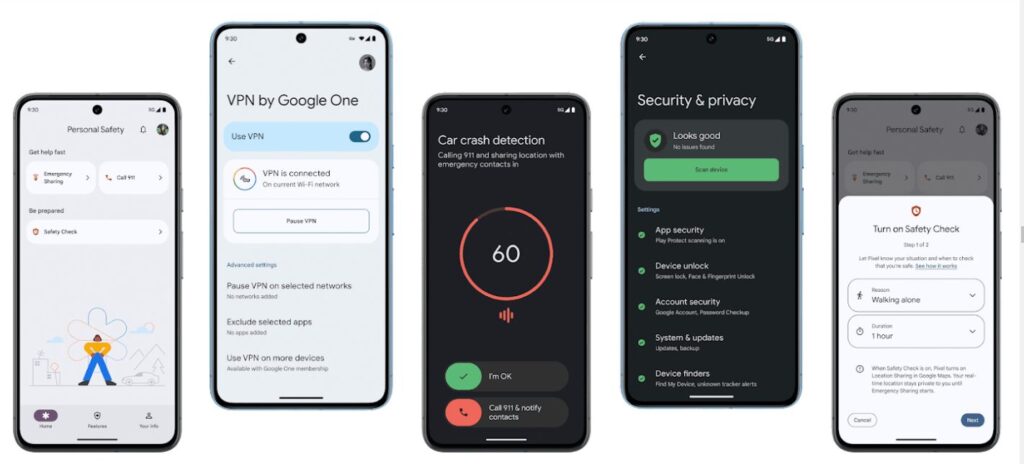 Gender Discrimination Lawsuit Against Google: Largest Against A Tech Company