Business
Millionaire migration 2023 – Top Countries In The World
Millionaire migration 2023 – Top Countries In The World.
The migration patterns of millionaires can serve as a valuable real-time indicator for assessing the economic well-being of a country. Wealthy individuals have high mobility and are often the first to relocate when necessary. Consequently, countries that consistently attract prosperous families through migration tend to have strong economies, low crime rates, and appealing business opportunities.
In 2023, it is projected that the top five destinations witnessing an increase in high-net-worth individuals will be Australia, the United Arab Emirates (UAE), Singapore, the United States, and Switzerland. Conversely, it is expected that China, India, the United Kingdom (UK), Russia, and Brazil will experience the largest outflows of millionaires.
Millionaire migration 2023 – Australia Top Destination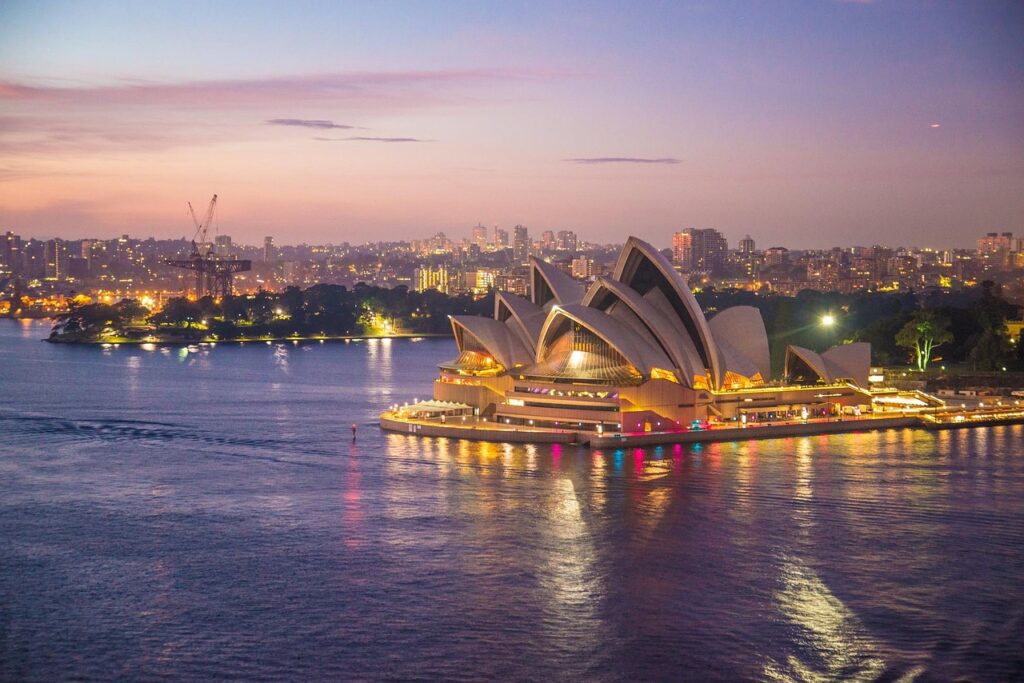 Australia is poised to be the leading destination for high-net-worth individuals in 2023. This trend of attracting a substantial number of the world's wealthiest individuals is not a recent phenomenon. Australia has consistently been able to draw in significant numbers of millionaires each year, primarily from Asia and Africa, and more recently, from high-income countries like the UK.
Over the past two decades (2002 to 2022), approximately 82,000 high-net-worth individuals have chosen to relocate to Australia, and it is anticipated that another 5,200 will follow suit in 2023.
The ongoing success in attracting these large numbers may be attributed to Australia's points-based immigration system, which favors affluent individuals and those with professional qualifications such as accountants, doctors, engineers, high-tech professionals, and lawyers.
Australia's popularity among migrating millionaires can be attributed to several factors:
Natural beauty: The country boasts a desirable climate, stunning beaches, and picturesque landscapes, making it an attractive destination for those seeking a visually appealing environment.
Low population density: Australia stands out with one of the lowest population densities globally, with only three people per square kilometer. This compares favorably to the worldwide average of 60 people per square kilometer, offering migrants ample space and a sense of openness.
Safety and security: Australia has earned a reputation as one of the safest countries worldwide, as indicated by New World Wealth's safety index. It ranks alongside other secure nations like Iceland, Switzerland, Malta, and New Zealand.
Exceptional healthcare system: Australia's public healthcare system is highly regarded globally, considered one of the best. Unlike the complexities and expenses associated with obtaining healthcare insurance in the United States, Australia offers a relatively straightforward process for high-net-worth individuals to access quality healthcare.
Strong and diverse economy: Australia excels in sectors such as energy, mining, financial services, healthcare, and real estate, contributing to a robust and advanced economy that attracts affluent migrants.
High quality of life for families: The country is often viewed as an ideal place for raising children, offering a high standard of living and various family-friendly amenities.
Excellent education opportunities: Australia's education system consistently ranks among the top globally, providing migrants with access to high-quality educational institutions for their children.
English-speaking country: Being an English-speaking nation, Australia appeals to many high-net-worth individuals who are already proficient in the language or see value in conducting business and social interactions in English.
Favorable tax policies: While Australia has relatively high company and income tax rates, it distinguishes itself from other high-income markets by not imposing estate duty. This absence of estate duty encourages wealthy individuals to establish their businesses in Australia, with the intention of building legacies for future generations.
Millionaire migration 2023 – UAE is the Leading Hub in Middle East
The United Arab Emirates (UAE) is positioned as the leading wealth hub in the Middle East, and it is anticipated to experience a significant net inflow of approximately 4,500 millionaires in 2023. This influx is one of the highest recorded figures. Prior to the pandemic, the UAE typically witnessed around 1,000 high-net-worth individuals migrating to the country annually.
The majority of the incoming millionaires in 2023 are expected to originate from India, with substantial numbers also coming from the United Kingdom, Russia, Lebanon, Pakistan, Turkey, Egypt, South Africa, Nigeria, Hong Kong, and China.
The Emirates attracts millionaires for various compelling reasons:
Safe haven status: Within the volatile Middle East and Africa region, the UAE is recognized as a safe haven, providing a stable and secure environment for individuals and businesses.
Highly diversified economy: The Emirates boasts a strong presence in key sectors such as financial services, healthcare, oil and gas, real estate, technology, and travel and tourism. This diversification offers a range of opportunities for wealthy individuals to invest and prosper.
Low tax rates: Alongside Bermuda and Monaco, the UAE offers some of the most competitive tax rates globally. This advantageous tax environment is attractive to millionaires seeking to optimize their wealth.
First-class healthcare system: The UAE possesses a world-class healthcare system, attracting foreigners who choose to receive medical treatment in the country due to its exceptional standards of care.
Luxury hub: The Emirates is renowned for its luxurious shopping experiences and a wide array of high-end restaurants, catering to the sophisticated tastes and lifestyles of affluent individuals.
Prime real estate: Throughout the country, there is a wide selection of upscale apartments and luxurious villas available, allowing millionaires to indulge in prestigious and lavish properties.
Good international schools: The Emirates is home to over 200 international schools, providing high-quality education options for the children of migrating millionaires.
All-year-round leisure activities: The UAE offers a diverse range of leisure activities, including beautiful beaches, water parks, and yachting marinas, ensuring that residents have access to a multitude of recreational options throughout the year.
Millionaire migration 2023 – Singapore is the largest Wealth Magnet in Asia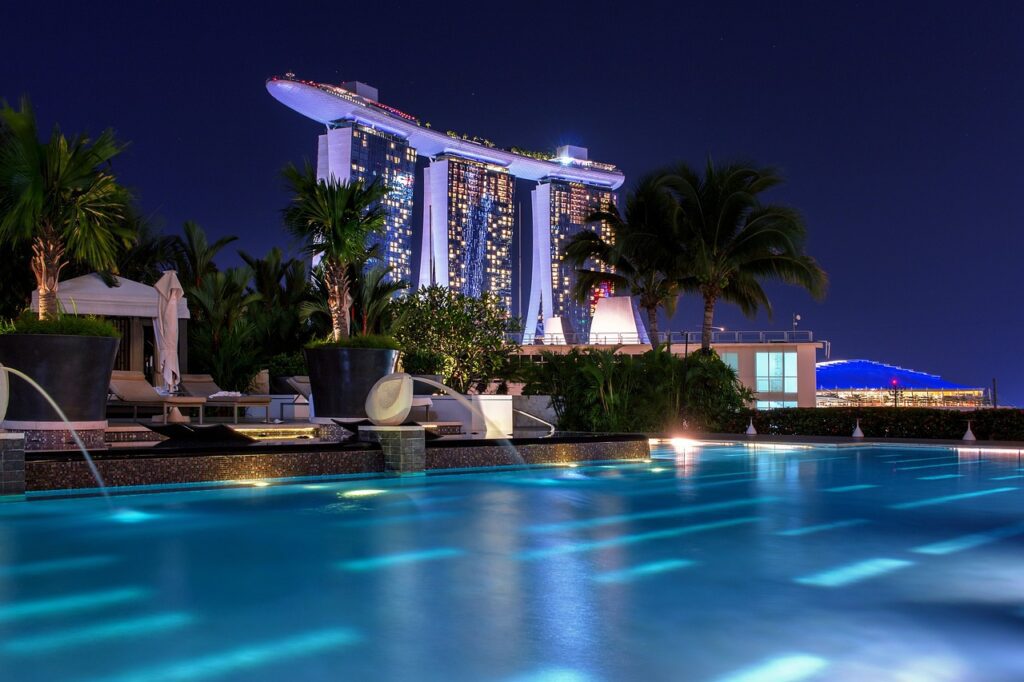 Singapore, the largest wealth magnet in Asia, continues to allure affluent individuals primarily from other parts of Asia. It is projected that approximately 3,200 high-net-worth individuals will experience a net inflow to the city-state in 2023.
As the leading wealth management center in Asia and one of the primary hubs for family offices globally, Singapore offers an attractive environment for wealthy individuals to manage and preserve their assets. This status as a prominent financial center serves as a significant factor that draws affluent individuals, as they tend to gravitate towards locations where their wealth can be effectively managed.
In recent years, Singapore has witnessed a significant influx of tech entrepreneurs, which is a positive indicator of its growing stature as it positions itself to rival Tokyo and Shenzhen as the "Silicon Valley of Asia". This trend further strengthens Singapore's appeal and signals its ambition to become a thriving hub for technological innovation and entrepreneurship in the region.
Millionaire migration 2023 – USA & Switzerland
The United States remains a consistent performer in attracting high-net-worth individuals, with an estimated net inflow of around 2,100 new wealthy individuals expected in 2023, predominantly from Asia. Traditionally, the individuals migrating to the USA are often involved in sectors such as entertainment, financial services, and technology. In particular, successful entrepreneurs of tech start-ups frequently relocate to the USA, especially Silicon Valley, to advance their companies to the next level.
Switzerland continues to maintain its position as Europe's leading wealth hub. Despite recent challenges faced by the Swiss banking system, specifically Credit Suisse, Switzerland is still projected to witness a net inflow of approximately 1,800 high-net-worth individuals in 2023. Although this number is slightly lower than the previous year's net inflow, it signifies the enduring allure of the country. Switzerland, known for being one of the safest and well-governed nations globally, continues to be an attractive place to reside, particularly for the super-wealthy.
UK, commonly referred to as the "millionaire drain," continues to persist
The UK has long been regarded as one of the primary global destinations for migrating millionaires. From 1980 to 2010, it consistently attracted significant numbers of wealthy individuals from various regions including Africa, Asia, CIS, Europe, and the Middle East.
However, this trend started to reverse approximately six years ago, resulting in a net outflow of millionaires from the country. Over the period from 2017 to 2022, the UK has experienced a loss of approximately 12,500 high-net-worth individuals through migration, surpassing the number of millionaires it has gained. Moreover, it is anticipated that the UK will see an additional outflow of 3,200 millionaires through migration in 2023.
Possible explanations for the ongoing departure of millionaires include:
Non-domiciled residents: A significant number of wealthy individuals who are non-domiciled residents have chosen to leave the country.
Brexit impact: Over the past five years, many affluent businesspeople have relocated to Europe, potentially influenced by the effects of Brexit. Those migrating to the European Union primarily work in the financial and professional services sector, such as wealthy financiers, hedge fund managers, investment bankers, lawyers, and wealth managers.
Healthcare system: The deterioration of the healthcare system in the UK may contribute to the exodus of wealthy individuals.
Increasing safety concerns: Particularly in major cities, rising safety concerns may play a role in millionaires opting to leave the country.
Taxation: The UK's high capital gains tax and estate duty rates, among the highest globally, discourage wealthy individuals from residing in the country, especially retired high-net-worth individuals.
Declining importance of the London Stock Exchange: The sluggish growth of the London Stock Exchange in terms of new listings, overall US-dollar price growth, and recent delistings of major companies may have diminished its global significance, which could impact the attractiveness of the UK for millionaires.
Concerns persist for China
Millionaire migration 2023 – Concerns persist regarding the migration of millionaires from China. The country's overall wealth growth has been slowing in recent years, amplifying the potential impact of the ongoing outflows.
China experienced robust economic growth from 2000 to 2017; however, wealth accumulation and the growth of millionaires in the country have been stagnant since then, particularly when measured in US-dollar terms.
The banning of Huawei's 5G technology by key markets, including the USA, UK, and Australia, has dealt a significant blow to China. Huawei, as a prominent player in the country's hi-tech sector, held a crucial role in China's future growth plans. The ban on Huawei not only affected the company itself but also had repercussions for other local companies connected to it. Furthermore, China's broader strategy of transitioning from being a component manufacturer to focusing on finished products was hindered by this ban.
The fallout from the coronavirus pandemic has further strained China's relations with major trading partners over the past couple of years, notably with Australia and the USA. Additionally, the status of Hong Kong and Taiwan has also contributed to the challenges faced by China in maintaining strong relations with these territories and affected its overall image and standing in the international arena.
Source: HenleyGlobal
Countries with the most billionaires
US Tech Vs China Technology – Know it all