Business
Mark Zuckerberg Metaverse – What Happened to Meta Miracle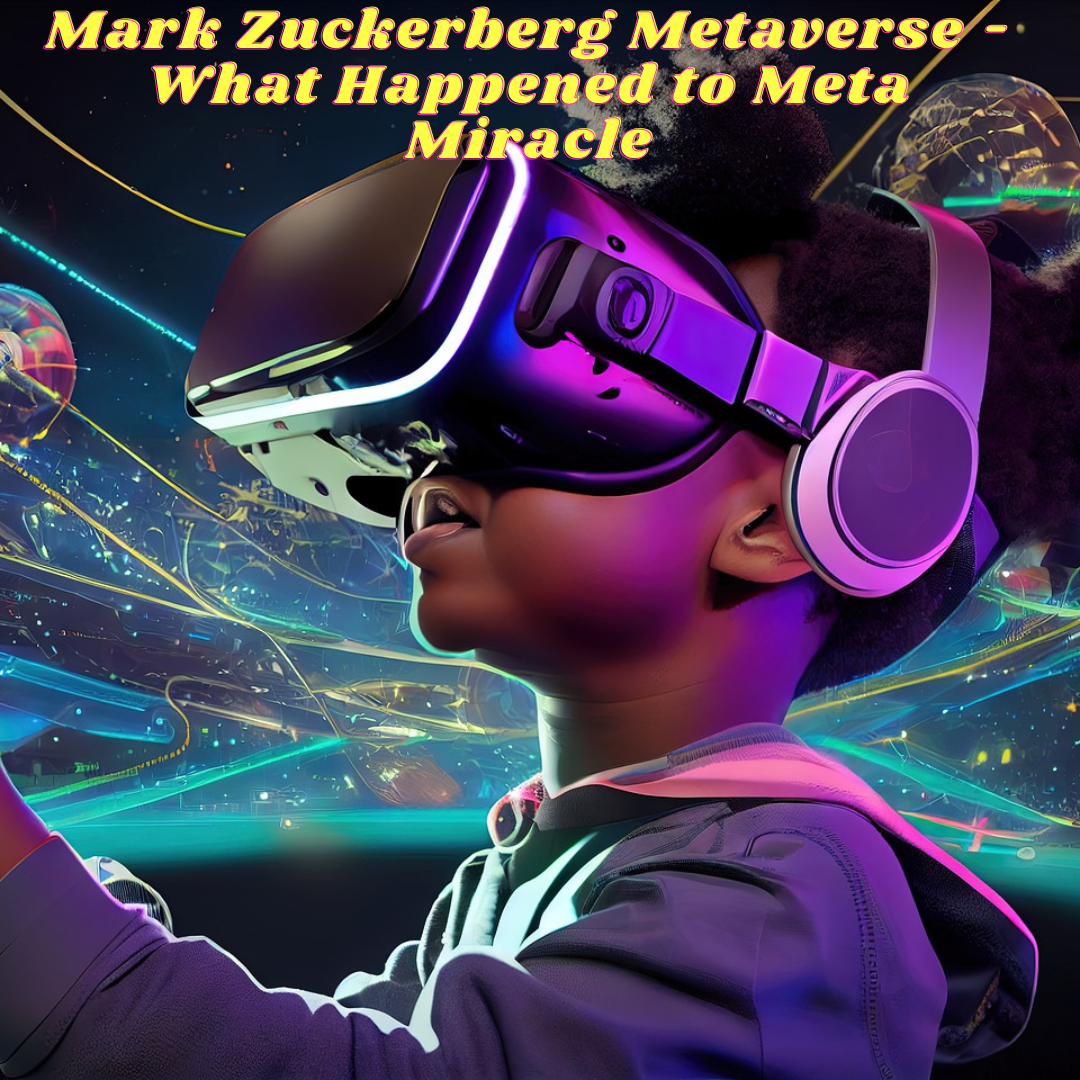 Mark Zuckerberg Metaverse – What Happened to Meta Miracle. Meta's Reality Labs division, responsible for developing the company's ambitious metaverse technologies, posted an operating loss of $4.28 billion in Q4, adding up to a total loss of $13.72 billion for the year 2022.
Investors are losing a significant amount of money as a result of Mark Zuckerberg's vision of the metaverse. In Meta's recent earnings report, its Reality Labs department, responsible for developing virtual reality technologies and metaverse projects, reported an operating loss of $4.28 billion in Q4, leading to a total loss of $13.72 billion for the year 2022. Despite Zuckerberg's announcement that the company's future is in the metaverse, it is currently only a cost center, and Meta continues to rely on online advertising for revenue. Reality Labs generated $727 million in Q4 and $2.16 billion in revenue for the entire year, but the division's losses were more than six times the revenue it generated in 2022, accounting for less than 2% of Meta's total sales.
Analysts had predicted a quarterly operating loss of $4.36 billion and revenue of $715.1 million for Reality Labs. In addition, sales of VR headsets in the US dropped by 2% in 2022 compared to the previous year. To account for inflationary pressures, Meta raised the price of its Quest 2 VR headset by $100 in July and introduced its more expensive Quest Pro VR headset in October for $1,500. However, the company is currently offering a $400 discount on its high-end VR headset for a limited time.
Mark Zuckerberg Metaverse Dream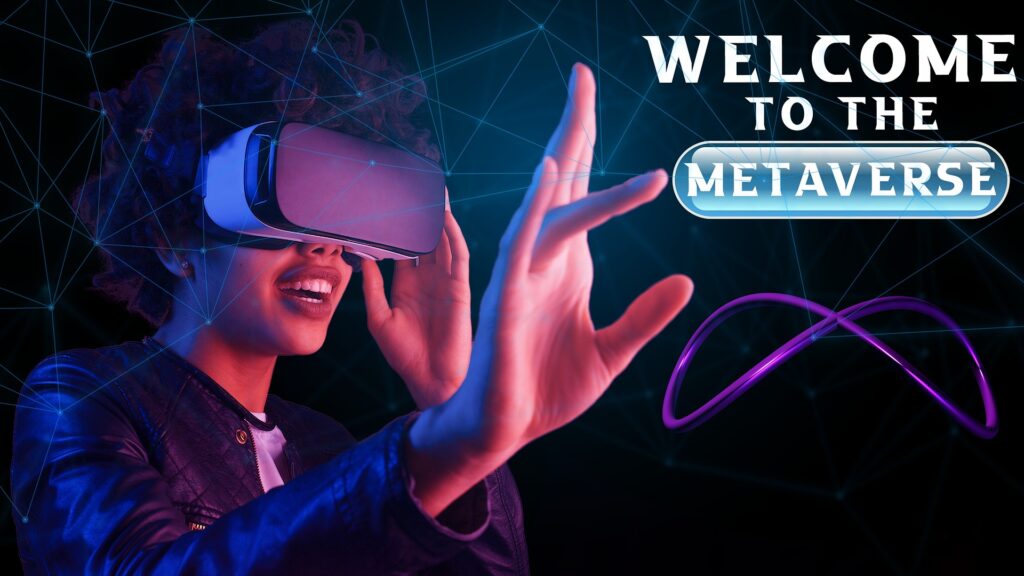 Mark Zuckerberg's goal is to have a billion people engaging in commerce in the metaverse and generate hundreds of dollars in revenue by the second half of the decade, as he mentioned in an interview with CNBC's Jim Cramer last summer. However, to turn this vision into reality, Meta has to spend billions of dollars on developing VR and augmented-reality technologies that form the foundation of the metaverse concept. The company predicts that Reality Labs will experience significant operating losses in 2023, but beyond that year, it aims to balance its investments and achieve long-term growth in overall company operating income. Unfortunately, shareholders have not been pleased with the current results. The value of Meta's stock decreased by almost two-thirds in 2022 as the cost of developing the metaverse surged, and the company's primary online ad business struggled due to economic difficulties, increased competition from TikTok, and Apple's privacy update that limited ad targeting. Meta reported Q4 results that exceeded analysts' revenue forecasts and revealed a $40 billion stock buyback program, which boosted the stock price by over 17% in after-hours trading on Wednesday. Although Mark Zuckerberg Metaverse dream is still alive with him, it is not so with Meta and its investors.
Source: CNBC
Virtual Worlds in the Metaverse appear desolate or barren
Mark Twain's famous advice to "buy land, they're not making it anymore" doesn't necessarily apply to the infinite space of the metaverse. Despite this, companies and investors have invested heavily in virtual land, leading to a short-lived gold rush. However, cooling interest in the metaverse and cryptocurrencies has caused a housing crash, resulting in significant losses for virtual property developers. Online virtual worlds like Decentraland and The Sandbox were divided into squares and sold to users to raise funds for their development. These virtual worlds allowed users to socialize, shop, and play games. Although there was a surge in interest in these metaverses during the pandemic and its immediate aftermath, they are now struggling. Nonetheless, supporters such as Mark Zuckerberg believe that the metaverse is the future of human interaction.
In the second quarter of 2022, the worth of metaverse property transactions reached its peak at $893m, as reported by analytics company DappRadar. Many thought that virtual land was the next frontier for property tycoons, and a new kind of investors emerged to take advantage of the land rush. For instance, Republic Realm, a metaverse investor, paid $4.3m (£3.6m) for a plot of land in The Sandbox in November 2021. Major corporations also got involved: HSBC purchased a plot of land in the metaverse while shutting down its high street branches. Additionally, Adidas, Gucci and PwC all acquired land, and Barbados planned to establish the first embassy in the metaverse. Furthermore, a small piece of land sold for $450,000, mainly because it was located next to a virtual mansion owned by Snoop Dogg, where the rapper would host private parties. Nonetheless, the interest in the metaverse and cryptocurrencies has cooled down, resulting in a housing crash that has hit virtual property developers hard.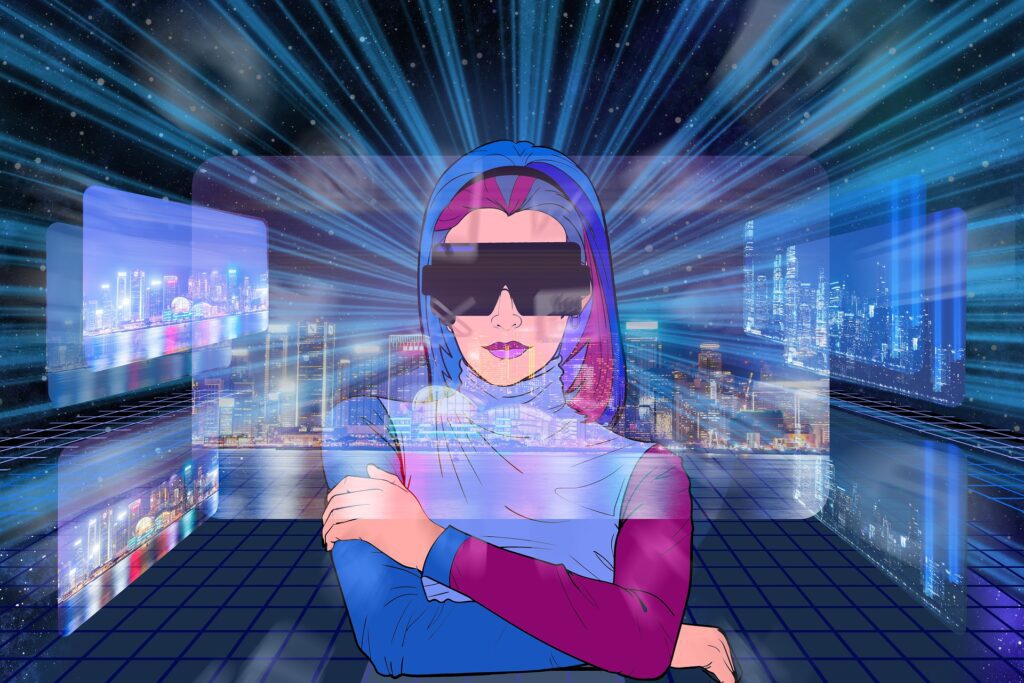 Investor Sentiment on Metaverse
Investors believed that the principles of real estate in the physical world would be relevant to the virtual world. The expectation was that digital spaces would become the new bustling shopping districts, tourist attractions, and entertainment centers, leading to profitable investments in high-traffic areas. However, these virtual worlds now appear abandoned, with a decline in user numbers and online searches for "metaverse" reducing to less than a fifth of their peak over a year ago. Rather than corporate-sponsored crypto worlds, video games such as Roblox and Minecraft have become more popular. In the last quarter of last year, investment in metaverse property declined sharply to just $43 million, representing a 95 percent decrease in six months.
The recent decline in the market can be attributed in part to the fall in the value of cryptocurrencies used to buy and sell virtual properties. These currencies have decreased in value by approximately half over the past year. However, the decline in virtual land values has been even more severe than that of the wider cryptocurrency market.
During the height of the virtual property boom, many investors bought digital land hoping it would become the next big thing after Bitcoin, but with little thought given to the technology's potential uses. TerraZero, a metaverse developer, spent millions of dollars to acquire hundreds of parcels of virtual land, but most of these investments went undeveloped because property owners believed that they would rise in value without any effort on their part.
Lack of Development and Empty Virtual Worlds
This lack of development has resulted in empty and lifeless virtual worlds. TerraZero made headlines when it sold the world's first "metaverse mortgage" to a client who needed financing to buy a plot in Decentraland, after which the company received thousands of loan requests from individuals wanting leverage to acquire land in the hope that it would increase dramatically in value.
In early 2021, Ankur Parekh, an intellectual property lawyer, purchased a small plot of Decentraland for $5,000 and added some trees, rocks, and flooring. He saw it as a learning opportunity to understand what a landowner could do in Decentraland, and to have some investment in the metaverse.
However, he has since spent less time on it. While he was excited when Walmart created a store near his property, not all companies have rushed into the metaverse due to the legal complications of acquiring land, which requires users to purchase cryptocurrencies and store them using blockchain technology.
Those who invested in metaverse property are now facing losses, and some are exploring new ways to try to make money, such as renting. Decentraland released new tools in December that allowed users to become virtual buy-to-let landlords. Some metaverse properties are up for sale for millions of dollars but can be rented for a few hundred dollars a day. However, renting has been criticised by Philip Rosedale, the creator of Second Life, who believes it could result in a two-tier class system. The Metaverse Group, which is one of the largest owners of virtual land, is renting out a significant amount of land to host Metaverse Fashion Week. Lorne Sugarman, the company's CEO, believes that the general economic downturn is responsible for the drop in metaverse property prices and that land values in the real world are also falling.
Mark Zuckerberg Metaverse – Investors in Metavese at a loss
Many investors who bought virtual real estate in the metaverse are now experiencing losses, and some are exploring new ways to monetize their investments, such as renting. Decentraland introduced tools in December that enable anyone to become a virtual buy-to-let landlord. However, critics, such as Philip Rosedale, the creator of Second Life, warn that this would create a two-tier class system and consolidate wealth in the hands of a few. The Metaverse Group and TerraZero still see demand from big businesses wanting to take part in the metaverse, but virtual worlds require real people to visit them to be valuable. Ankur Parekh, an intellectual property lawyer, who purchased a small plot in Decentraland for $5,000, still holds his investment and remains optimistic about its long-term prospects. Meanwhile, Lorne Sugarman, CEO of the Metaverse Group, sees the drop in property prices as an opportunity for long-term investment. Despite doubts, he remains a believer in the metaverse.
Source: Telegraph UK
The Ultimate Guide to Metaverse – What is Meta & Metaverse Property