Business
Kellanova: Focus on The Reason Why Is Kellogg's Rebranding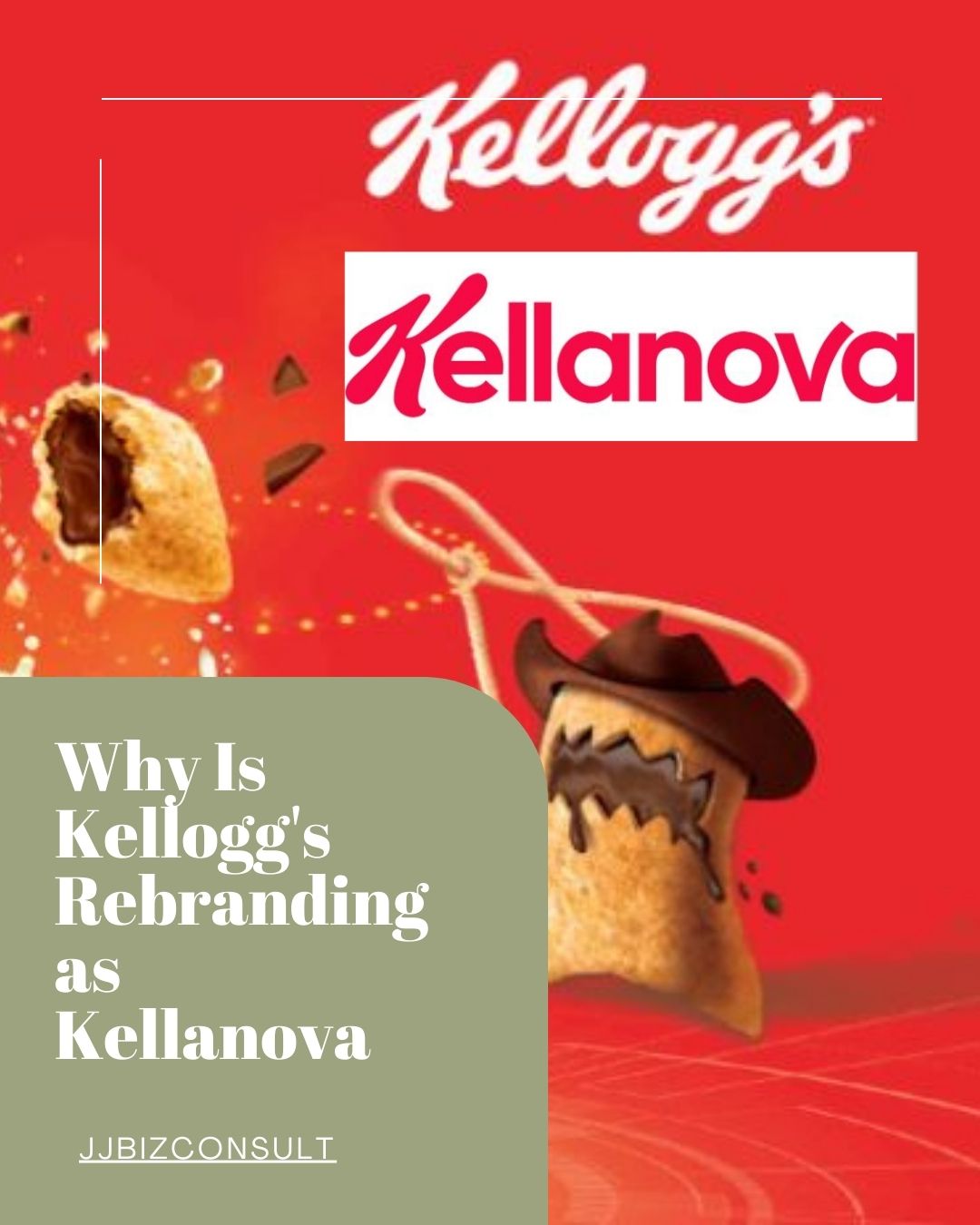 "For over a century, Kellogg's has relied on frosted cornflakes as its core business. However, this is about to change on Monday when the company separates its traditional cereal business and shifts its focus to the rapidly growing snack unit, rebranding itself as Kellanova.
This move comes shortly after another significant development in the snacking industry, as J.M. Smucker acquired Hostess Brands, the maker of Twinkies, for $5.6 billion, aiming to expand its snack product portfolio.
While food companies have been increasingly investing in snacks for about a decade, this trend is gaining momentum, especially as other grocery categories are experiencing stagnant sales and rising prices. According to HSBC, the U.S. market for savory snacks is projected to grow by 6% annually from 2022 to 2027, and sweet snacks' sales are expected to increase by 4.6% annually during that period. Accenture data shows that approximately three-quarters of consumers plan to snack daily.
Millennials and Generation Z consumers are major drivers of this trend. These younger generations snack more frequently than older ones, often opting for smaller, more frequent meals, providing more opportunities for snacking.
At the same time, Novo Nordisk's drugs, Ozempic and Wegovy, have gained popularity, primarily due to their use in helping patients lose weight. These drugs, known as GLP-1 agonists, reduce appetite by mimicking a gut hormone. Some patients even report developing aversions to foods high in sugar and fat, a category that includes many popular snack brands. In the fourth quarter of 2022, over 9 million prescriptions for these drugs were written in the U.S., according to a Trilliant Health report. Morgan Stanley predicts that the number of patients using GLP-1 drugs could reach 24 million, or nearly 7% of the U.S. population, by 2035.
If this projection holds true, the consumption of baked goods and salty snacks could decline by 3% or more, especially if the new eating habits of those using these treatments influence their broader social circles. This poses a potential risk to companies like Hershey, Mondelez, PepsiCo, General Mills, and Kellogg's successor, Kellanova.
However, not everyone in the industry shares this assessment."
Source: CNBC
Kellogg's History
Kellogg's was founded in 1906 by Will Keith Kellogg. The company began as a cereal company, but it quickly expanded into other snack products such as crackers, cookies, and frozen foods.
Kellogg's has a long history of success. The company is known for its innovative products, such as Kellogg's Corn Flakes and Pringles chips. Kellogg's is also a major player in the global food industry, with products sold in over 180 countries.
Kellogg's Success
Kellogg's success is due to a number of factors, including:
Strong brand recognition. Kellogg's has some of the most well-known brands in the food industry, such as Kellogg's, Pringles, and Cheez-It.
Innovative products. Kellogg's is constantly developing new and innovative products to meet the changing needs of consumers.
Global reach. Kellogg's is a global company with products sold in over 180 countries.
Why Is Kellogg's Rebranding?
Kellogg's has cited a number of reasons for its decision to split into two companies and rebrand its snacking business as Kellanova.
To focus on different growth strategies. The cereal and snacking businesses have different growth trajectories and market dynamics. Kellanova will be able to focus on developing and marketing innovative snack products to meet the changing needs of consumers, while WK Kellogg Co. will be able to focus on reinvigorating its cereal business in North America.
To unlock shareholder value. Kellogg's believes that the two companies will be more valuable as independent entities. This is because they will be able to focus on their respective businesses and make decisions more quickly and efficiently.
To create a more agile and innovative culture. Kellanova will be a smaller and more nimble company than Kellogg's was as a whole. This will allow it to move more quickly to market and respond to changing consumer trends.
In addition to these reasons, Kellogg's also said that the name Kellanova reflects the company's "renewed vision and strategy" as a standalone snacking company. The name is a combination of the Kellogg's name and the Latin word "nova," which means "new."
Coca-Cola Y3000: Unveiling the Epic AI-Infused Beverage