Business
Just Walk Out Technology: The Latest way to Shop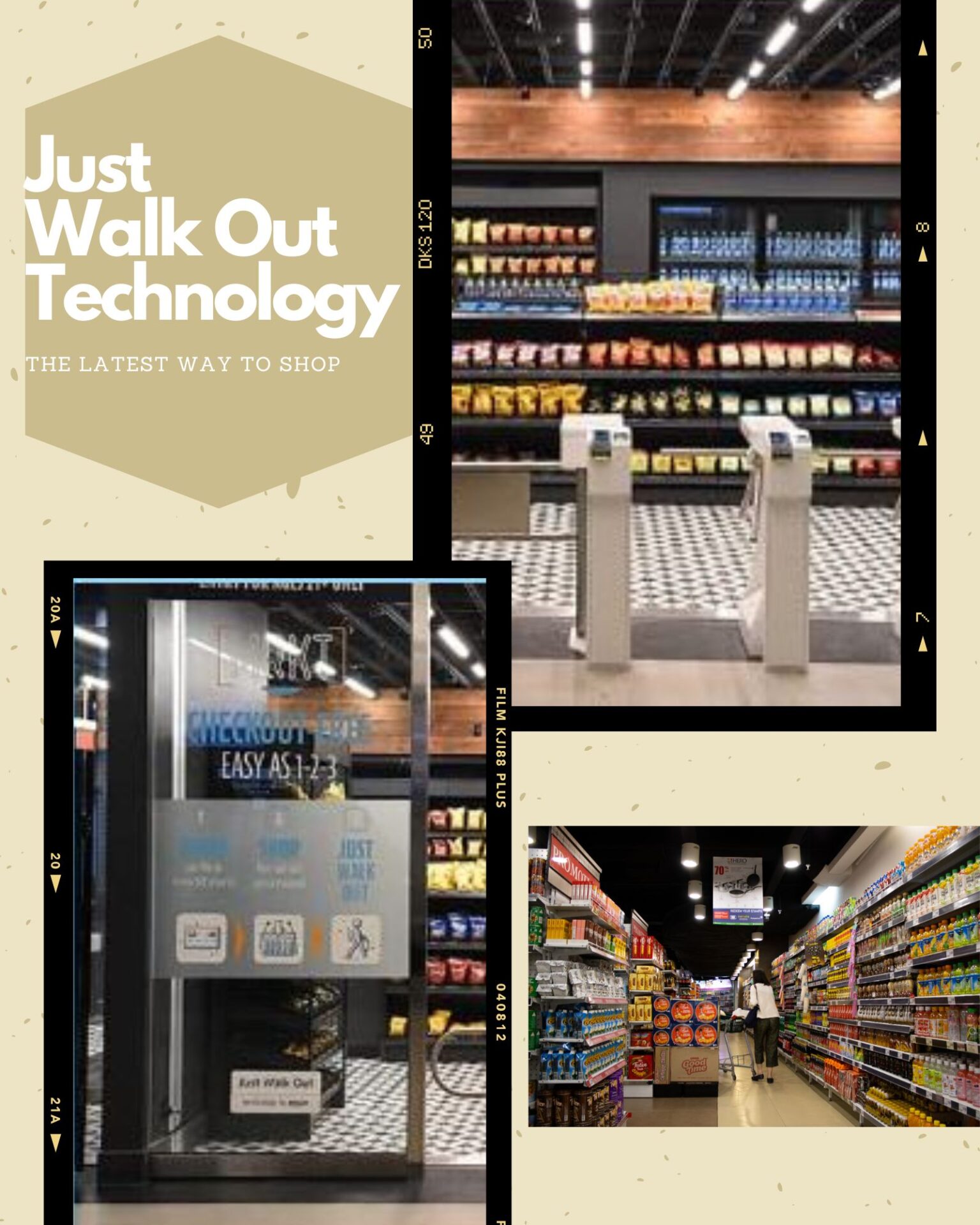 Just Walk Out Technology: The Latest way to Shop.
"Just Walk Out" Technology
Just Walk Out technology is a cashierless checkout system that uses a combination of computer vision, sensors, and artificial intelligence to track what customers pick up and put back on the shelves. When customers enter the store, they scan a QR code or tap their Amazon One palm print sensor. Once they have finished shopping, they simply walk out of the store and their credit card is automatically charged for the items they have taken.
Just Walk Out technology is powered by a combination of hardware and software. The hardware includes ceiling-mounted cameras, shelf sensors, and gates at the entrance and exit of the store. The software uses computer vision and artificial intelligence to track the movements of customers and the items they pick up and put back on the shelves.
Just Walk Out technology is currently being used in Amazon Go stores and Amazon Fresh stores. The company has not yet announced plans to make the technology available to other retailers.
Here are some of the benefits of Just Walk Out technology:
It is a more convenient way to shop. Customers do not have to wait in line to checkout, which can save them time and frustration.
It is a more secure way to shop. The technology uses computer vision and artificial intelligence to track what customers pick up and put back on the shelves, so there is less risk of theft.
It can help retailers to improve their operations. The technology can provide retailers with data on how customers are shopping, which can help them to improve the layout of their stores and the selection of products they offer.
Just Walk Out technology is still relatively new, but it has the potential to revolutionize the way we shop. It is a more convenient, secure, and efficient way to shop, and it can help retailers to improve their operations. It will be interesting to see how this technology evolves and how it is used in the future.
Amazon Just Walk Out Sotres
"According to information from poketlint.com, a 'just walk out' store, like Amazon Go, is a revolutionary type of retail establishment that eliminates the need for traditional checkouts. The original Amazon Go store, located in Seattle, served as a small convenience store with about 1,800 square feet of retail space, and this compact format has been replicated in other locations.
When you visit one of these stores, there are no lines or waiting. Customers use the Amazon Go app on their iOS or Android devices to enter, pick the items they want, and simply leave the store. The app is connected to their Amazon account, facilitating seamless billing. In the United States, there are two types of Amazon Go stores:
Amazon Go: Offering a selection of breakfast, lunch, and various ready-to-eat snacks.
Amazon Go Grocery: Providing fresh produce, pre-made dinners, and household essentials.
In the UK, these stores are called Amazon Fresh, and there are similar setups in London. These establishments rely on advanced technologies, such as computer vision, sensor fusion, and deep learning, similar to those used in self-driving cars. This technology can detect when products are taken from or returned to the shelves, keeping track of items in a virtual cart. When customers exit the store, their Amazon account is automatically charged, and they receive a receipt.

Currently, there are over 25 Amazon Go stores in the US, including larger Amazon Go Grocery stores. Additionally, Amazon operates 19 Fresh stores in London, which offer a mix of everyday essentials, local favorites, and seasonal items, with some locations providing ready-to-eat meals.
According to reports, Amazon envisions a future with up to 2,000 grocery and convenience stores in various formats. The company's partnership with Morrisons for the Amazon Fresh online delivery service suggests a possible connection between the two entities in stocking the Amazon-branded grocery items found in the stores.
New Amazon Fulfillment Centers: 10 New Centers in the U.S.