Business
JPEX Cryptocurrency Fraud: Now Hong Kong Police Seize $191.6 Million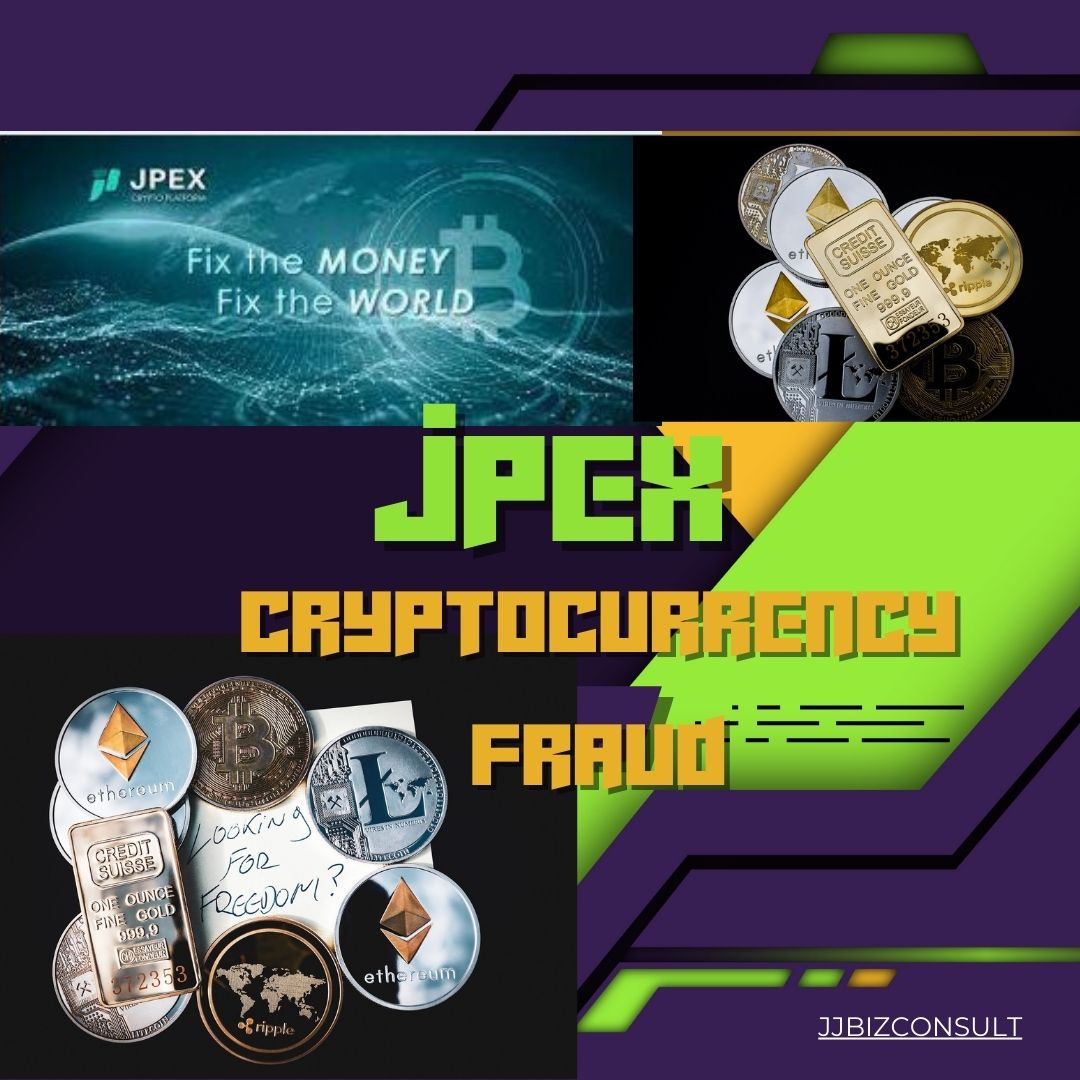 JPEX Cryptocurrency Fraud: Hong Kong Police Arrest 18, Seize $191.6 Million
What is JPEX and why should you care?
If you are interested in cryptocurrency trading, you may have heard of JPEX, a Dubai-based cryptocurrency exchange that was popular with Hong Kong investors. However, you may not know that JPEX is also involved in one of the biggest financial fraud cases in Hong Kong's history, affecting thousands of investors who lost millions of dollars.
In this blog post, we will explain what JPEX is, how the fraud worked, who were the victims, what the police are doing, and what you can do if you have been affected by the JPEX fraud. We will also share some tips on how to avoid falling prey to similar scams in the future.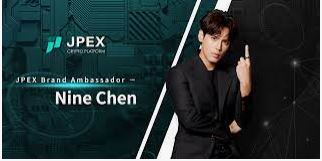 How did the fraud work?
JPEX is a cryptocurrency exchange that was founded in 2019. It offers a variety of cryptocurrency trading services, such as spot trading, futures trading, margin trading, and lending.
However, it is alleged that JPEX operators defrauded investors by manipulating the platform's trading prices and by making false promises about the risks and returns of investing in cryptocurrency.
Investors were also lured to JPEX by social media influencers who promoted the platform as a safe and profitable investment. These influencers received commissions from JPEX for every new customer they brought in.
Things started to unravel for JPEX in September 2023, when the Hong Kong Securities and Futures Commission (SFC) issued a public warning against the use of JPEX1. The SFC said that JPEX was an unregulated cryptocurrency platform that had made false claims about its compliance with local rules.
The SFC also said that JPEX had never made contact with the regulator before its warning1, despite claiming that it had applied for a cryptocurrency trading platform licence in Hong Kong.
After the SFC's warning, many investors tried to withdraw their funds from JPEX accounts or found that their balances had been reduced or altered. Some investors also reported receiving threatening phone calls or messages from JPEX staff or agents.
Who were the victims?
The victims of the JPEX fraud were mostly inexperienced investors who were lured to the platform by the promise of low risks and high returns.
According to the police, they received complaints from 1,641 investors as of Monday evening, involving nearly HK$1.2 billion ($154 million) in assets2. The largest amount lost by a single investor was HK$40 million ($5.1 million)2.
Many of the victims were young people who had invested their savings in JPEX. Some of them said they were influenced by social media influencers who showed off their lavish lifestyles funded by cryptocurrency profits3.
What are the police doing?
Hong Kong and Macao police are continuing to investigate the JPEX fraud. They have arrested 18 people so far and seized $191.6 million in assets4.
The arrested suspects include eight men and 10 women aged between 19 and 404. They are facing charges of conspiracy to defraud, money laundering, operating an unlicensed money service business, and providing false information.
Among the arrested suspects are some social media influencers who promoted JPEX on their platforms. One of them is Joseph Lam Chok, a barrister turned insurance salesman who calls himself Hong Kong's "Trolling King" on Instagram5. Another one is Chan Yee, a YouTube personality with 200,000 subscribers.
Police are also working with authorities overseas to track down other individuals who are believed to be connected to the fraud. They have also frozen bank accounts and seized properties related to the case.
Source: AP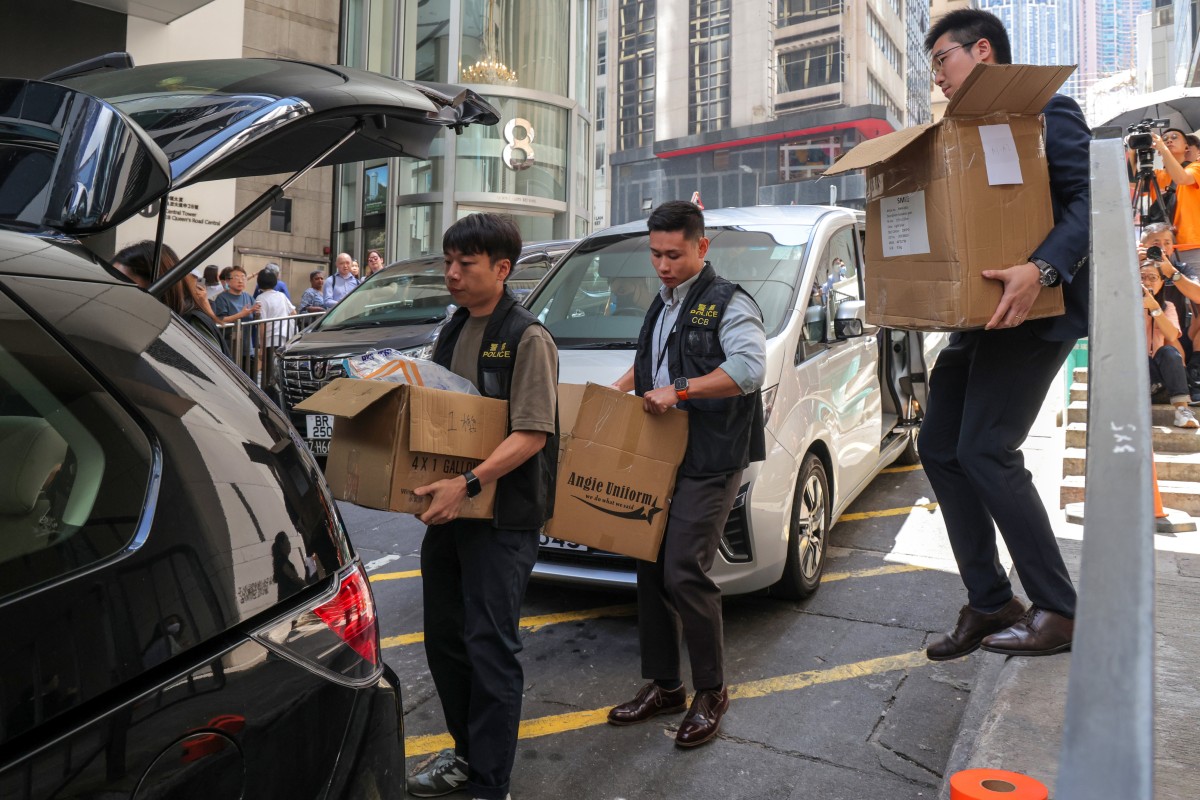 What can investors do?
Investors who have lost money in the JPEX fraud should contact the SFC to file a complaint. The SFC has set up a dedicated hotline and email address for JPEX-related inquiries.
Investors should also be wary of social media influencers who promote cryptocurrency investment platforms. They should always do their own research before investing in any cryptocurrency platform and check whether the platform is licensed by the SFC or other regulators.
The SFC has also issued a list of tips on how to avoid cryptocurrency scams. Some of the tips include:
Do not invest in anything you do not understand.
Do not trust anyone who promises high returns with low risks.
Do not be swayed by emotional appeals or peer pressure.
Do not disclose your personal or financial information to strangers.
Do not send money to unknown or unverified accounts.
Do not click on suspicious links or download unknown software.
Conclusion: JPEX Cryptocurrency Fraud
The JPEX cryptocurrency fraud case is a wake-up call for Hong Kong investors who are interested in cryptocurrency trading. It shows that cryptocurrency platforms are not always regulated or trustworthy, and that investors need to be careful and vigilant when dealing with them.
We hope that this blog post has helped you to understand the JPEX fraud case and how to avoid similar scams in the future. If you have any questions or comments, please feel free to leave them below. Thank you for reading.
JPEX Crypto Scam: How Hong Kong Can Learn from Its Mistakes and Embrace Web3 – Insights from South China Morning Post
The crypto community in Hong Kong has been shaken by the JPEX scam, which revealed the lack of regulation and oversight for the sector. The scam also showed how far Hong Kong has strayed from the Web3 vision of a transparent, decentralised and user-centric future. Hong Kong needs to rethink its strategy, rebuild confidence and align its policies with the core values of Web3.
The JPEX scam highlights the need for strict screening and monitoring of crypto platforms in Hong Kong. The authorities were slow to act and the freezing of funds has left many investors in limbo. Regulators need to be more vigilant and proactive in detecting and stopping potential scams. Chief Executive John Lee Ka-chiu stressed the need for investor education, but the JPEX scam showed how naive some investors are about the risks involved in crypto.
They easily fall for unlicensed platforms and deceptive offers. The government should launch educational campaigns to help individuals understand crypto investments, security measures and licensed platforms. Knowledge is power, especially when it comes to protecting our financial future. The JPEX scam exposes Hong Kong's departure from the Web3 ideals of a decentralised future where individuals have control over their data and financial transactions through agreed contracts or rules recorded on distributed ledgers.
However, the JPEX case showed a centralised system that depends on intermediaries and that failed to safeguard user funds or enforce proper regulations. The time has come to break free from the web of intermediaries and embrace the true spirit of Web3. Taking swift action against wrongdoers and embracing innovative solutions is not only desirable, but also necessary.
By using new technologies such as transparent ledgers that offer real-time visibility of exchanges, smart contracts for regulatory compliance, streamlined "know your customer" and anti-money-laundering measures, support for the development of decentralised exchanges, and rigorous token auditing and verification, Hong Kong will be better able to prevent and mitigate similar scams. Professor Haitian Lu, Dr Sirui Han and Ruoxi Li, Policy Research Centre for Innovation and Technology, Hong Kong Polytechnic University
Cryptocurrency Issues and Challenges to the financial system now
How do you select a secure Crypto Trading Platform