Business
How to Get More email Subscribers
How to get more email subscribers
How to get more email subscribers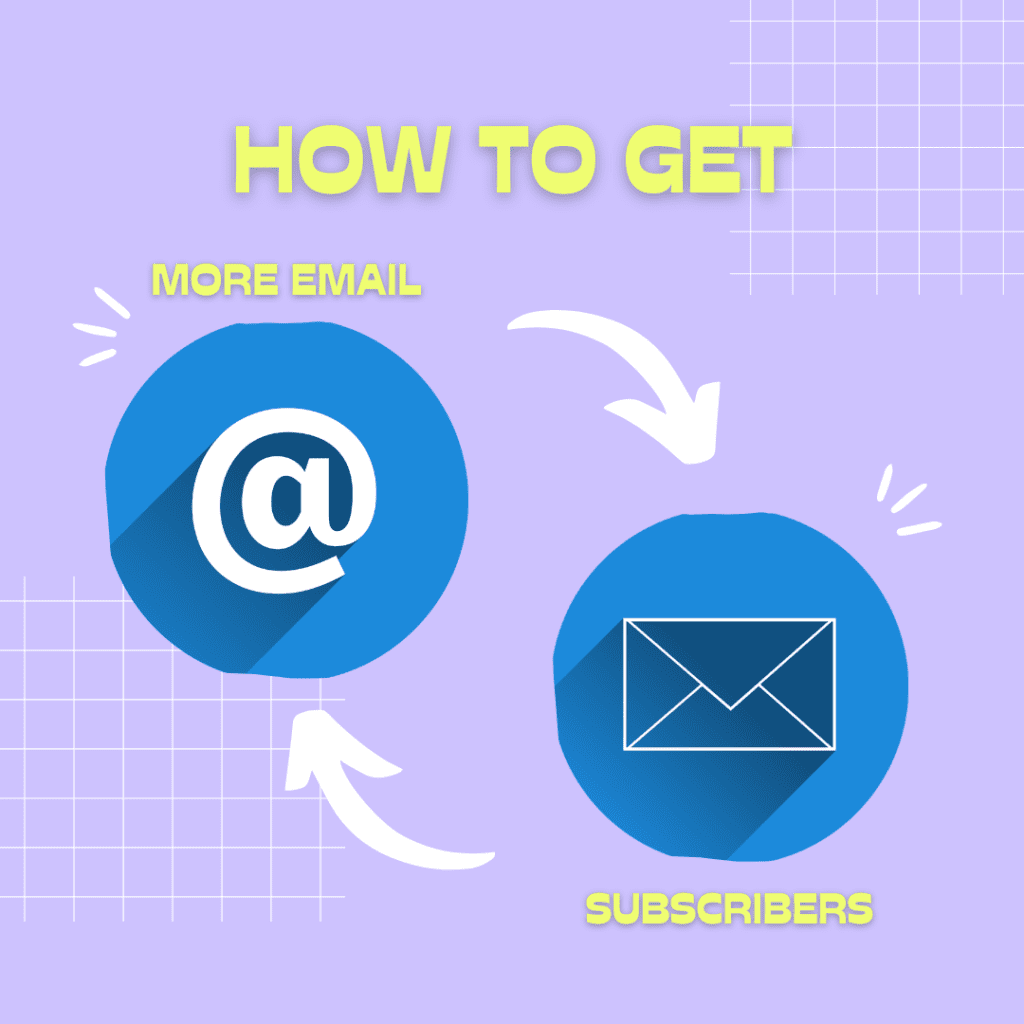 Creating valuable content: Offer valuable content to your website visitors in exchange for their email address.
Using opt-in forms: Use opt-in forms on your website to collect email addresses from visitors.
Offering incentives: Offer incentives, such as discounts or exclusive content, to encourage visitors to subscribe to your email list.
Running contests or giveaways: Running contests or giveaways can also be an effective way to increase email subscribers.
Running ads: Running ads targeting people who are interested in your niche on social media or Google can be a good way to get more subscribers.
Leveraging social proof: Leverage social proof, such as testimonials or customer reviews, to build trust and encourage more people to subscribe to your email list.
Optimize for mobile: Make sure your website and opt-in forms are mobile-friendly, as more and more people are using their smartphones to browse the internet.
Networking and Partnership: Networking with other business and influencer in your niche can help you get more subscribers.
Segmenting and targeting: Divide your list into segments and send targeted messages to each group.
Referral program: Create a referral program that rewards existing subscribers for referring new subscribers.
Creating Valuble Content
Creating valuable content that is relevant to your target audience can help increase email subscribers and attract more visitors to your website. Here are some strategies for creating valuable content:
Understand your audience: Conduct research to understand your target audience's needs, interests, and pain points. Use this information to create content that addresses their specific questions and concerns.
Be original: Create original content that is unique and not easily found elsewhere. This will help your content stand out and attract more visitors.
Be informative: Provide useful and informative content that educates your audience and helps them solve problems or make better decisions.
Use visuals: Use images, videos, and other types of media to make your content more engaging and easier to understand.
Be timely: Create content that is timely and relevant to current events or industry trends.
Be consistent: Consistently create new content on a regular schedule. This will help keep your audience engaged and coming back for more.
Use data and research: Use data, statistics and research to back up your arguments and make your content more credible.
Be authentic: Share your own experiences and insights to make your content more relatable and personal.
Optimize for SEO: Optimize your content for search engines by using relevant keywords, meta tags, and alt tags.
Encourage engagement: Encourage engagement by including calls to action and inviting your audience to share their own thoughts and opinions in the comments section or through social media
Creating Opt-in Forms to gain email Subscribers
Opt-in forms are a simple yet effective way to collect email addresses from website visitors. Here are some strategies for using opt-in forms to increase email subscribers:
Use a clear and compelling headline: Use a clear and compelling headline to describe the value that the visitor will receive by subscribing to your email list.
Make the form easy to find: Place your opt-in form in a prominent location on your website, such as the top of the homepage or the sidebar.
Keep the form short: Keep the form short and only ask for the essential information, such as the visitor's name and email address.
Use a single call-to-action: Use a clear and compelling call-to-action, such as "Sign up now" or "Subscribe," to encourage visitors to submit their email address.
Use a double opt-in: A double opt-in process will ensure that the email address is valid and the visitor is interested in receiving your emails.
Use a landing page: Use a landing page specifically designed to collect email addresses. This can be a standalone page or a pop-up window that appears when the visitor first arrives on your website.
Use exit-intent pop-ups: Use exit-intent pop-ups to show a opt-in form when a visitor is about to leave your website.
Use a Lead Magnet: Offer a lead magnet, such as an e-book or whitepaper, to visitors in exchange for their email address.
Test and Optimize: Test different designs, headlines and calls-to-action to see which one performs better and optimize accordingly.
Segment your list: Use different forms for different segments of your audience, to personalize the messaging and increase conversion rates
Offering Incentives
Offering incentives is a great way to encourage website visitors to sign up for your email list. Here are some strategies for using incentives to increase email subscribers:
Offer discounts: Offer a discount code or coupon to visitors who sign up for your email list. This can be a great incentive for visitors who are considering making a purchase on your website.
Offer exclusive content: Offer exclusive content, such as early access to new products or special promotions, to email subscribers. This can be a great incentive for visitors who are interested in your products or services.
Offer free trials: Offer a free trial or demo of your products or services in exchange for an email address. This can be a great way to attract new customers and increase email subscribers.
Offer a lead magnet: Offer a lead magnet, such as an e-book, whitepaper, or checklist, in exchange for an email address. This can be a great way to attract visitors who are interested in learning more about a specific topic.
Offer a contest or giveaway: Run a contest or giveaway and offer a prize to one or more lucky email subscribers. This can be a great way to increase email subscribers and also create buzz and engagement around your brand.
Reward loyalty: Create a loyalty program that rewards email subscribers for their continued engagement with your brand.
Use social proof: Leverage social proof, such as testimonials or customer reviews, to build trust and encourage more people to subscribe to your email list.
Use a sense of urgency: Use a sense of urgency, such as "Limited Time Offer" or "Hurry, only a few spots left" to encourage visitors to sign up for your email list now.
Personalize your offer: Personalize your offer to match the specific interests of your target audience.
Use A/B testing: Test different incentives and messaging to see which one performs better and optimize accordingly
Read more on this site Social Media Marketing – The Best Practical Guide
Click the link below to try beautiful Wigs