Business
Gautam Adani net worth ranking The Dramatic Ascent and Devastating Plummet
Gautam Adani net worth ranking The Dramatic Ascent and Devastating Plummet
"Louis Vuitton. Tesla. Amazon. The businesses behind the richest people in the world need no introduction. But last year, a name that does not command the same global recognition joined this rarefied list.
The new entrant was the Adani Group, an Indian conglomerate that controls ports, coal mines, food businesses, airports and more. The group's astronomical rise had given Gautam Adani, its politically connected founder, a fortune of nearly $120 billion, according to Bloomberg, putting him in the company of Bernard Arnault, Elon Musk and Jeff Bezos.
Mr. Adani's time in that echelon did not last long. Even though he remains enormously wealthy, on paper Mr. Adani has lost half of his wealth, or about $60 billion, in just over a week. And he is facing perhaps the biggest challenge of his career."
Last week, Hindenburg Research, a small investment firm in New York, accused Mr. Adani's company of "brazen accounting fraud, stock manipulation and money laundering." The Adani Group has rejected the claims from Hindenburg, which stands to profit if the conglomerate's shares fall.
Vivek Shankar on New Your Times
Gautam Adani's Rise
Mr. Adani began importing and exporting polymers in the 1980s and gradually expanded into infrastructure.
In the 1990s, he began construction on a port in Mundra, Gujarat, his home state. He then expanded his holdings to include coal mines, power plants, and airports. He closed one of his largest international deals in the last decade, the Carmichael project in Australia, which is one of the world's largest open-pit coal mining operations.
Last year, the Adani Group purchased a cement business in India from Holcim, a Swiss multinational construction company. Mr. Adani acquired control of NDTV, an independent news channel, as another sign of his business diversification.
The Adani conglomerate's success paralleled the growing Indian economy, which is now the world's fifth largest. Mr. Adani, 60, has positioned himself as an industrialist working to address his country's infrastructure deficit.
Detractors claim that the Adani Group would not be where it is today if its founder's proximity to Prime Minister Narendra Modi had not helped the company win lucrative contracts or, in some cases, have bidding rules changed entirely.
Mr. Modi is from Gujarat, as is Mr. Adani, and when he became Prime Minister in 2014, he flew to New Delhi on an Adani plane. Mr. Adani's friendship with Mr. Modi has created a widespread belief in India that Mr. Adani can make any deal he wants, creating an uneven playing field.
The dizzying rise of an Adani subsidiary's shares drew scrutiny months before Hindenburg made its allegations. Much of the trading activity in the subsidiary, Adani Enterprises, was traced to tax haven-based holding companies, sparking speculation that the stock — which had helped propel Mr. Adani's personal wealth — was being manipulated. According to Hindenburg, shares in Adani's seven subsidiaries have increased by more than 800% in the last three years.
Controversies faced by Gautam Adani
Mr. Adani's company previously faced investigations into allegations of tax evasion related to coal imports, but was eventually cleared. Mr. Adani was also linked to an Indian stock market manipulation scheme orchestrated by Ketan Parekh, a Mumbai stockbroker.
Mr. Adani's business empire has expanded, and he has relied on foreign banks to fund acquisitions and investments. According to Mr. Buckley, the Australian analyst, this could mean increased scrutiny.
"The big issue is that Adani has spent the last four years on Wall Street raising debt," Mr. Buckley explained. "If you raise money in America, you must follow American rules."
Nathan Anderson, the founder of Hindenburg, has taken on a goliath in the Adani Group. Hindenburg said it spent two years researching Mr. Adani's businesses before publishing its report on January 24. The Adani Group has threatened to sue Hindenburg, who has responded by saying that a suit in the United States, where it could demand Adani documents as part of legal discovery, would be welcomed.
Among the allegations made by Hindenburg are that offshore shell companies run by Mr. Adani's older brother, Vinod Adani, assisted the conglomerate in manipulating its share prices. According to Hindenburg, the shell companies are also used to launder money from private Adani companies to publicly traded ones in order to "maintain the appearance of financial health and solvency."
The Adani Group has called Hindenburg's allegations an attack on India and its "growth story and ambition." Hindenburg has countered by saying, "India's future is being held back by the Adani Group, which has draped itself in the Indian flag while systematically looting the nation."
Source: New York Times
Hautam Adani net worth ranking: Latest Reporting from India
Even after scraping off a 20,000 crore FPO, the stocks of Adani Group companies continued to slide on Thursday, with the group's main company, Adani Enterprises, falling by 26%.
Except for Ambuja Cement, all other listed firms' equities on Thursday had a spectacular decline of 5–18%.
The market has not taken the billionaire from Ahmedabad, Gautam Adani, seriously when he claimed in a video message that his investors' interests come first and everything else is secondary.
Since January 24th, when the U.S.-based short seller Hindenburg Research published a damaging research alleging "accounting fraud and stock market manipulation" and expressing concerns about "significant debt," the Adani conglomerate's market losses have approached $100 billion.
On Wednesday late at night, in an unprecedented move, the board of Adani Enterprises announced canceling its fully subscribed Follow on Public Offer (FPO) of 20,000 crore, which had managed to pass with kind assistance from fellow tycoons and as family offices of top corporations pumped in hundreds of crores to rescue the share deal
On Thursday, Citigroup's wealth division followed Credit Suisse's lead and ceased giving its clients margin loans secured by the securities of the Adani Group's troubled companies.
Additionally, the central bank RBI has requested information from local banks on their exposure to the Adani conglomerate due to the rapid decline in the shares of Adani Group companies. Following media revelations concerning their exposure in the many companies owned by the Adani conglomerate, the shares of state-run SBI and LIC were also severely damaged.
Source: The Hindu
Read more trending news on this site: Affiliate Marketing Vs Network Marketing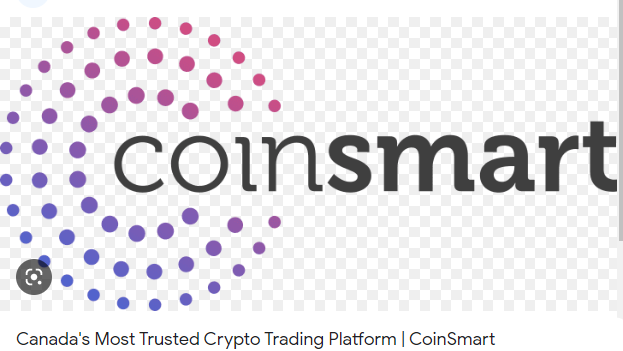 Click the link below for Trending Wigs