Business
Focus on Silvergate Troubles & Crypto market plunge
Focus on Silvergate Troubles & Crypto market plunge.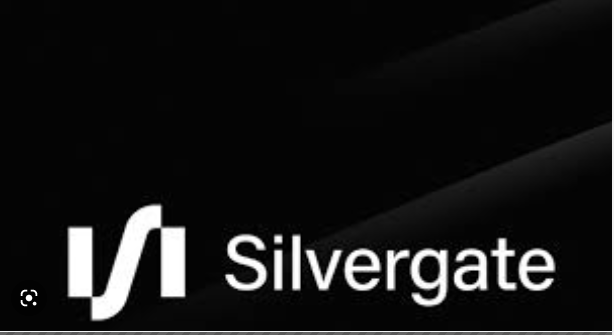 Bitcoin (BTC) experienced a drop of 4.5% within the last 24 hours, plunging from $23,500 to a two-week low of $22,259 early on Friday. However, it rebounded slightly to around $22,390 by press time, according to CoinGecko data. The latest price action erased $20 billion from Bitcoin's market capitalization, which is now $431 billion. Ethereum (ETH) followed suit, declining by 4.6% to trade at $1,569 at the time of writing. (3 march 2022)

Major altcoins such as Cardano (ADA), Polygon (MATIC), Solana (SOL), Polkadot (DOT), and Avalanche (AVAX) also experienced similar losses ranging from 4% to 5%. On the other hand, Dogecoin (DOGE) and Litecoin (LTC) suffered even greater losses, declining by 6.2% and 8.5%, respectively. The overall market capitalization of cryptocurrencies fell by about $48 billion overnight and is presently $1.077 trillion, as reported by CoinGecko.
The recent sharp drop in crypto prices may be linked to developments related to Silvergate Bank, which has been providing a payment network for many cryptocurrency businesses. Concerns were raised on Wednesday when the bank announced a delay in the publication of its annual 10-K report due to potential undisclosed losses that could render the bank "less than well capitalized." In the last quarter of 2022, Silvergate had already reported a $1 billion net loss, along with a decline of about $14 billion in customer deposits.
To address the withdrawals faced during that period, the bank secured a $4.3 billion loan from the Federal Home Loan Bank and sold $5.2 billion in debt securities. However, on Wednesday, the bank acknowledged the need to assess its recent losses and its ability to continue as a "going concern." As several crypto firms, such as LedgerX, Coinbase, and Tether, sought to distance themselves from Silvergate or cut ties altogether, the bank's stock plummeted by 57%, reaching an all-time low of $5.72 at the closing bell on Thursday.
Source: Decrypt
Numerous cryptocurrency companies declared their disassociation from the crypto-supportive bank
Coinbase, a crypto exchange, announced on Twitter that it will discontinue processing payments in U.S. dollars using the services of the La Jolla-based bank. The exchange cited "recent events" and a need for caution as the reasons for this decision
Crypto.com, a Singapore-based exchange, announced that it will decline funds transferred to and from its platform using Silvergate as a precautionary measure. According to a spokesperson for the company, "deposits and withdrawals via Silvergate have been temporarily suspended."
Bitstmap, a crypto exchange based in Luxembourg, said in a blog post that it would temporarily suspend its support for bank transfers carried out via Silvergate, and instead, it would process its U.S. dollar payments through Signature Bank, another bank favored by digital asset firms.
Gemini, a cryptocurrency exchange established by the Winklevoss twins in 2014, announced that it will stop receiving customer withdrawals and deposits, as well as fulfilling wire transfers via Silvergate on its platform.
Circle, the company that issues the stablecoin USDC, stated that it was also distancing itself from Silvergate, and is notifying customers as it "unwinds certain services" with the bank
Paxos, another company involved in issuing stablecoins, indicated that it had stopped transfers to its account with Silvergate. However, the company added that it would "continue to process all outgoing payments."
The CTO of Tether, a stablecoin, stated on Twitter that the firm had no exposure to Silvergate. Cboe Clear Digital announced that it was "pausing all transactions" with Silvergate Bank, according to a notice released by the company on Wednesday.
Galaxy Digital, an investment firm led by Mike Novogratz, also cautioned that it had stopped receiving or initiating transfers to Silvergate
In the past, Silvergate reported a significant decline in its bank deposits during the final quarter of 2022, losing $8.1 billion, a 68% drawdown, due to the collapse of FTX cryptocurrency exchange. To manage the increased number of withdrawals, the bank secured a $4.3 billion loan from the Federal Home Loan Bank and sold around $5.2 billion in debt securities.
The bank faced scrutiny from Congress, with lawmakers such as Elizabeth Warren questioning its role in FTX's collapse. The Department of Justice also disclosed an investigation into the bank's relationship with the bankrupt exchange.
Moreover, investors on Wall Street, including George Soros's hedge fund, have bet against Silvergate, making it one of the most shorted publicly-traded companies in the U.S., with 71% of its shares available for trading being sold short, according to MarketWatch data.
Source: Decrypt
Visit more news on this site: World's Most Important Citizenship by Investment Programs
click link to grab your copy Rising to the Top: Your Guide to Transforming from Manager to Leader