Business
Fiat Topolino: Tiny New Electric Car
Fiat Topolino: Tiny New Electric Car. Fiat plans to introduce a brand-new Topolino, a compact electric vehicle (EV), positioned as a viable choice for Gen Z individuals and those who favor four-wheeled transportation over scooters. The car measures merely 8.3 feet (2.53 meters) in length and falls under the quadricycle category, resembling Citroën's Ami model. It boasts a maximum speed of 28 mph (45km/h). Consequently, according to Italian regulations, licensed drivers as young as 14 years old can operate this vehicle.
Due to its compact design, the vehicle features a small 5.4 kWh battery that can be completely charged within four hours. With a range of only 47 miles, the car is primarily intended for local commuting and errands, rather than long-distance journeys.
The name "Topolino" is derived from a nickname associated with Fiat's renowned model, the Fiat 500. Additionally, it's a term used by Italians to refer to Disney's beloved character, Mickey Mouse.
Interested customers can currently place pre-orders for the Topolino, starting at a base price of €9,890 ($10,780). Initial deliveries are scheduled for later this year in Italy.
In Europe, electric vehicles (EVs) accounted for 12.1% of the total market share in the previous year. More than half (53.1%) of newly purchased cars were fueled by alternatives to fossil fuels.
The French government will provide a subsidy of €5,000 ($5,445) to individuals purchasing a new EV. Various European governments have made commitments to lower the cost of EVs for consumers.
The European Union (EU) has set a target for all new cars sold in the region to be zero-emission vehicles by 2035. However, the legislation has generated controversy by allowing cars powered by e-fuels to be an exception to this rule.
The Topolino aligns well with an interesting market trend where cars in Europe, as well as the rest of the world, tend to be significantly smaller compared to those in the United States.
This trend is not solely attributed to the physical size of European vehicles, although the compact nature of European cities with narrower streets does play a role. Rather, it primarily reflects the American preference for larger cars.
US Market for Small Vehicles
In the United States, large vehicles like SUVs and pickup trucks dominate the roads. The average length of a US car is 14.7 feet, with the enormous 2023 Ford Super Duty pickup truck measuring a staggering 22.2 feet. Even American-made EVs are generally larger. For instance, the Tesla Model X spans approximately six and a half feet from side mirror to side mirror, making it almost as wide as the Topolino is long.
Some politicians are attempting to reverse this trend. Recently, two lawmakers in New York proposed legislation that would increase registration costs for larger cars. Their argument suggests that larger cars are more hazardous and contribute to accelerated road deterioration.
The bill references research conducted by Transportation Alternatives, which indicates that for every 1,000-pound increase in vehicle weight, there is a 46% rise in motorist fatalities. Furthermore, the study found that pedestrians are 41% more likely to be fatally injured when struck by an SUV or pickup truck compared to a car of regular size.
Additionally, the research concludes that larger vehicles inflict more damage on infrastructure. For instance, a GMC Hummer EV weighing 9,063 pounds causes 116 times the damage of a Honda Civic weighing 2,762 pounds.
Source: Quartz
Fiat Topolino Features
Fiat Topolino Features in Detail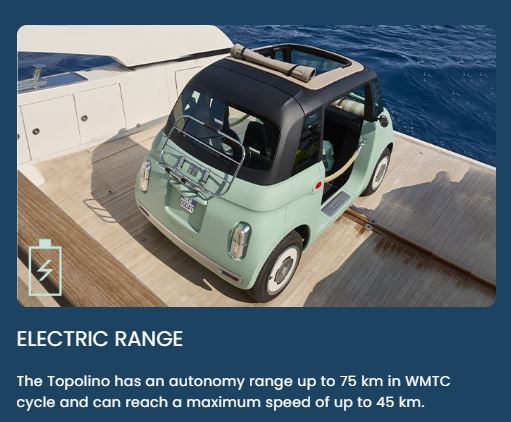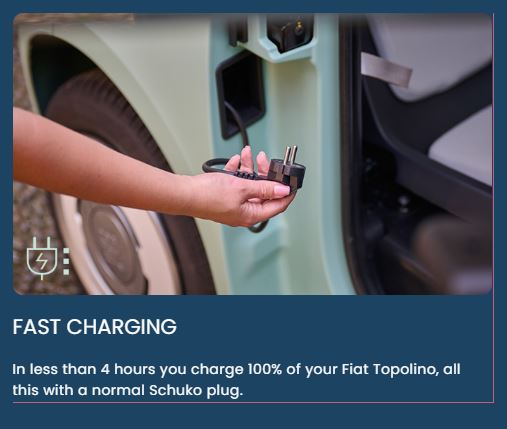 Alef Flying Car – New Car That Can Drive On The Road