Business
De La Rue Bottom Line Plunge – Leader in Banknote Printing
De La Rue Bottom Line Plunge – Leader in Banknote Printing. De La Rue, the UK-based company responsible for producing banknotes, has issued a warning that their expected profits will fall short due to an unprecedented decline in cash demand. The company, which has been in operation for over two centuries and designs a significant portion of banknotes worldwide, experienced a decline in shares of over 20% on the London Stock Exchange in response to this announcement.
According to De La Rue, central banks are postponing new orders despite depleted stocks of banknotes, after accumulating large amounts of cash during the pandemic. This decrease in demand for banknotes may be an early indication of an economic downturn, as banks reduce lending and consumers cut back on spending. To cope with the current higher interest rate environment, it plans to discuss amendments to its own banking terms with lenders.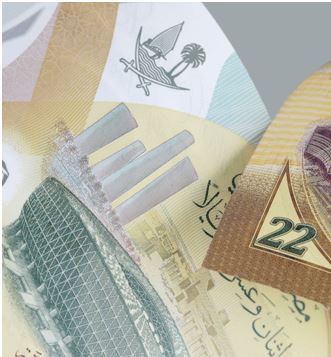 This warning from It comes as the use of cash by consumers continues to decline globally. Fidelity National Services, which provides financial services, reports that cash accounted for only 16% of point-of-sales transaction value in 2022, down from 27% in 2018. By 2026, the share of global point-of-sales value attributed to cash is projected to fall below 10%.
In addition to producing new banknotes featuring King Charles III that are set to enter circulation in the coming year, De La Rue also provides tax stamps, bank checks, and security components for identification purposes.
The Financial Times reported that the company was already facing challenges in January, as activist investors demanded that the board dismantle the organization. Crystal Amber, one of the company's largest shareholders, criticized De La Rue's management strategy and urged the board to reduce their contributions to the company's pension scheme.
According to the report by Fidelity National Services, the use of cash declined during the first year of the COVID-19 pandemic, with emerging economies promoting financial inclusion through access to digital payments and consumers moving towards digital payments. The report also found that businesses are finding it cheaper and more convenient to accept mobile payments via QR codes.
De La Rue's decrease in profits reflects the world's complex relationship with cash. While cash is no longer the dominant form of payment, it remains crucial. One significant issue with card or digital payments is the lack of privacy, which prompts people to choose physical money when seeking anonymity. Additionally, cash remains the preferred currency in times of crisis, such as during conflicts or natural disasters, when the digital payment infrastructure is not functioning correctly.
Source: Yahoo Finance
History
De La Rue plc is a British company headquartered in Basingstoke, England, that creates and produces banknotes, polymer substrate, and security features for currency issuing authorities and central banks. It also designs security holograms, security threads, and security printed products. The company was founded by Thomas de la Rue in 1821, and it began producing playing cards in 1831 after securing a Royal Warrant. In 1855, it started printing postage stamps and banknotes in 1860, with its first banknotes being made for Mauritius.
The company was first listed on the London Stock Exchange in 1947, changed its name to The De La Rue Company Limited in 1958, and was renamed De La Rue plc in 1991. In 1965, De La Rue established a joint venture with Gualtiero Giori called De La Rue Giori, which specialized in building banknote printing equipment. In 1995, the company acquired Portals Limited, which had been one of the leading banknote paper manufacturers in the world, and in 1997, it acquired Harrison and Sons, a stamp and banknote printer.
In 2002, It purchased Sequoia Voting Systems, a California-based company that was a large provider of electronic voting systems in the United States, but it sold the company to Smartmatic in 2005 after losing money for three years.
De La Rue, a British company known for designing and producing banknotes and other security features, was discovered to have secretly hired businessman Somendra Khosla between 2002 and 2010 to win contracts in exchange for a 15% commission. The company acquired the banknote printing operations of the Bank of England in 2003, and supplied banknotes to Iraq in 2003 and 2004. De La Rue was recognized as a role model for small- to medium-sized businesses in Hermann Simon's book Hidden Champions.
Martin Sutherland was appointed CEO in August 2014. In 2016, the Cash Handling division was sold to Privet Capital, and in December of that year, It purchased the DuPont Authentication division. In March 2018, the paper business was sold, but It retained a 10% share in the new business, Portals International Limited. In April 2018, the company appealed against the British government's decision to manufacture passports in France, but later decided against it. The Identity Solutions business was sold to HID Global for £42m in October 2019. In July of the same year, the Serious Fraud Office investigated De La Rue for alleged corruption in South Sudan but later closed the case.
Source : Wikipedia
About De La Rue woes
In the US, the Treasury Department's Bureau of Engraving and Printing is responsible for printing money and producing coins. On the other hand, in the UK, a privately-owned company handles the printing of the country's banknotes and passports. However, this company, which has been printing banknotes for the Bank of England for over 160 years and is responsible for printing currency for 140 other countries, is currently facing financial difficulties. Last week, the company issued a warning about its future, stating that there was "significant doubt" about it. Despite being the world's largest commercial printer, producing passports for 40 countries, and designing 36 percent of all banknote denominations in circulation, De La Rue is currently running low on funds.
It's origins date back to 1860, when it began printing currency for Mauritius, including banknotes in colors of £5, £1, and 10 shillings. In 1862, the company won a contract to print the only U.S. stamp ever printed overseas, featuring Jefferson Davis for the Confederate states and known as the "Five Cents Blue." During World War II, It printed banknotes for occupied allies, which were hidden in a quarry until they could be retrieved after the war.
In recent years, It has made significant investments in printing polymer banknotes, which are harder to counterfeit and remain cleaner than traditional banknotes. In September 2016, the company printed England's first polymer banknote, the Sir Winston Churchill five-pound note.
Mould suggested that in the worst-case scenario, the government might have to sell De La Rue to a domestic buyer with security skills and links to the Ministry of Defense and Home Office. However, he hoped that the company would have enough room to overcome its current challenges.
Despite the growing popularity of cashless payments, the cash market is predicted to keep expanding. Edison forecasts that the volume of banknotes in circulation will grow annually by 3-4%, surpassing GDP growth rates in many regions. The reason for this trend is that during uncertain times, cash remains a reliable form of currency.
Source: NBC News
Busiest Airports in the World 2022