Business
Crypto Crackdown: The Truth About the Role of Cryptocurrency in Hamas' Terror Attack on Israel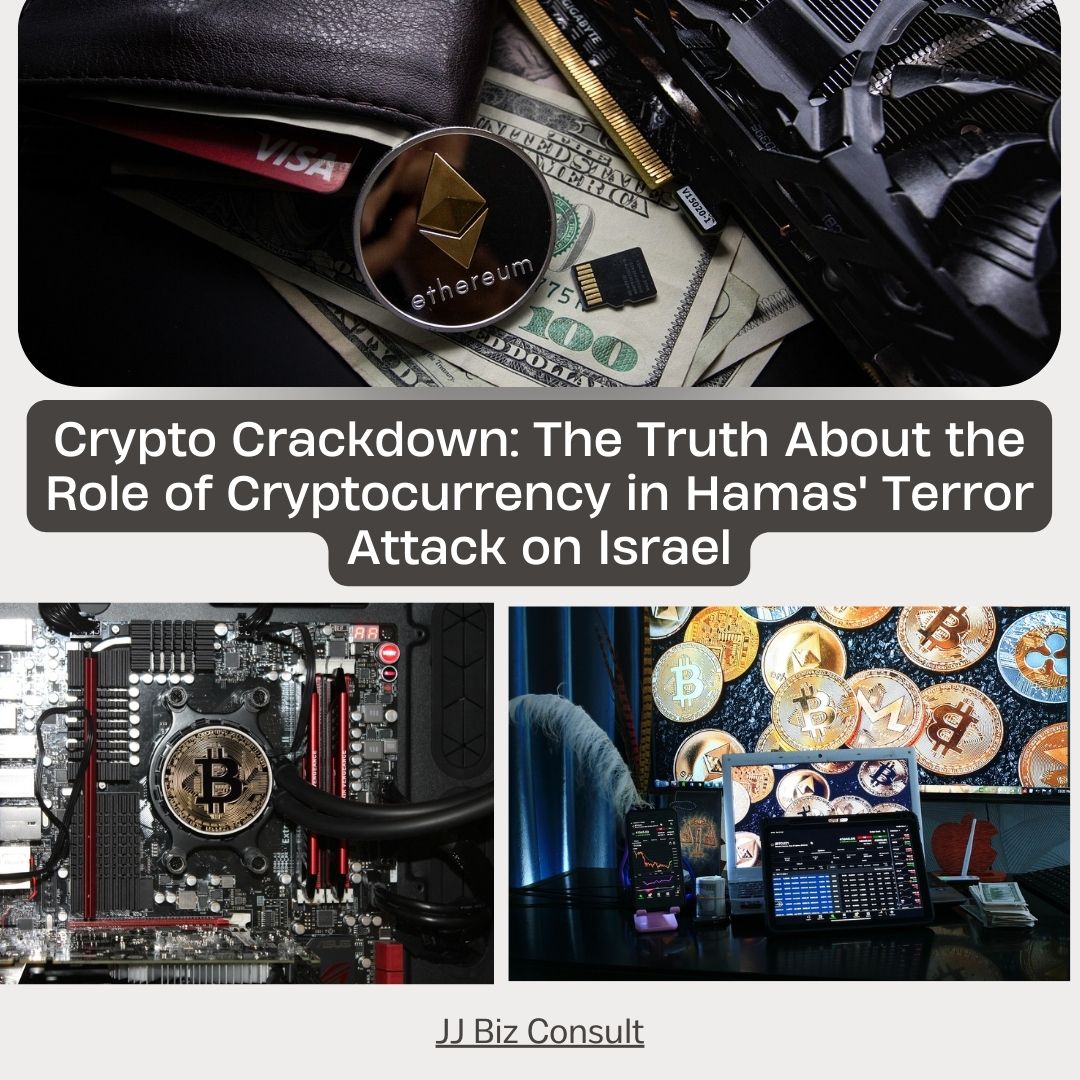 Crypto Crackdown: The Truth About the Role of Cryptocurrency in Hamas' Terror Attack on Israel The renewed focus on digital assets comes as authorities crack down on cryptocurrency accounts associated with Hamas following the group's attack on Israel. Criminal and terrorist organizations frequently utilize cryptocurrency as a means to circumvent legal regulations and sanctions.
Israel, recognized as one of the world's nine nuclear powers, maintains a highly advanced and interconnected air defense system, notably the "Iron Dome," which has effectively defended against air attacks by Hamas for a substantial period.
However, on October 7, Hamas, classified as a terrorist organization by the EU, the US, Germany, and other governments, managed to overcome these defenses, launching over 2,000 rockets into Israel from within the Gaza Strip.
The means by which Hamas amassed the resources for such a sophisticated attack on one of the world's most prepared militaries has been attributed to the utilization of cryptocurrencies.
Crypto Crackdown: Hamas reportedly received US$ 41 Million
Despite facing international sanctions and exclusion from the global banking system due to its terrorist designation, Hamas reportedly acquired a significant amount of cryptocurrency funding in the years leading up to its recent aggressive actions against Israel.
Hamas reportedly received $41 million (€39 million) between August 2021 and June 2023, as disclosed by BitOK, a crypto analytics and software firm based in Tel Aviv. The Palestinian Islamic Jihad (PIJ), whose militants collaborated with Hamas in executing the attack, received an additional $93 million in cryptocurrencies, according to crypto researcher Elliptic, headquartered in London.
Elliptic's analysis also indicates that the al-Qassam Brigades, the military wing of Hamas, received millions of dollars in cryptocurrency transfers. These transfers encompassed various cryptocurrencies, including bitcoin, the stablecoin tether, and even dogecoin, originally created as a humorous cryptocurrency and favored by Elon Musk.
Crypto Crackdown: Terror Groups involved in Crypto mining
Furthermore, some of these groups are reported to be involved in crypto-mining activities, enabling them to generate additional income through the maintenance of cryptocurrency networks.
Cryptocurrencies have enabled supporters of Hamas in regions where the group faces sanctions to bypass these restrictions. Despite economic isolation in Gaza under Hamas rule, the organization was named one of the world's wealthiest terrorist groups by Forbes in 2014, with an estimated annual turnover of up to $1 billion. This income came from a variety of sources, including taxes, fees, financial aid, and donations. A significant portion of Hamas funding has been contributed by expatriates and private donors in the Gulf region.
Iran stands out as one of Hamas' major financial backers, providing approximately $100 million annually to Hamas and other Palestinian terrorist groups, according to the US State Department. Qatar and Turkey have also provided financial support to Hamas.
As early as 2019, cryptocurrencies facilitated financial support to Hamas, with the al-Qassam Brigades, Hamas' military wing, using its Telegram social media channel to request bitcoin donations. They stated, "The reality of jihad is the expenditure of effort and energy, and money is the backbone of war," along with a Bitcoin wallet address that received around $30,000 in bitcoin that year.
Under growing pressure from authorities, Hamas announced in April 2023 that it would discontinue its bitcoin fundraising efforts. They cited a "doubling of hostile efforts against everyone who tries to support the resistance through this currency" on their Telegram channel.
While cryptocurrency remains a relatively minor source of funding for terrorism, there is an increasing emphasis on cutting off this financial channel to Hamas. In response to the October 7 attack, Israeli authorities froze several cryptocurrency accounts linked to Hamas, as the group had initiated another fundraising campaign on social media.
Binance cooperates with Israel
Binance, the world's largest cryptocurrency exchange, cooperated with Israeli authorities in this action. However, the exchange has faced scrutiny for its indirect involvement in financing terrorism. Reports suggest that authorities have attempted to seize cryptocurrency held in numerous Hamas-associated Binance accounts. The US Justice Department has also investigated the exchange for failing to prevent money laundering.
Internal communications within Binance, revealed during legal proceedings, indicate that while Binance may not actively seek out criminal customers, it is aware of and tolerates their presence. One exchange among Binance employees discussed the relatively small sums that terrorists often send via cryptocurrency to avoid money laundering suspicions.
The United Nations estimates that cryptocurrencies account for approximately 20% of global terror financing. The recent seizure of Hamas accounts has renewed the focus on cryptocurrencies. Critics argue that crypto serves as an ideal funding tool for criminals due to its potential difficulty to trace and its ability to evade financial regulations. US Senator Elizabeth Warren voiced concerns, stating that "Crypto is the not-so-secret financial weapon funding terrorist organizations like Hamas, Chinese fentanyl networks, and North Korea's missile program."
Source: DW
How many crypto millionaires are there in 2023?
What is Market Trends? 10 Trends That Will Power Your Growth in 2023