Business
BAE Systems High Tech Eurofighter Typhoon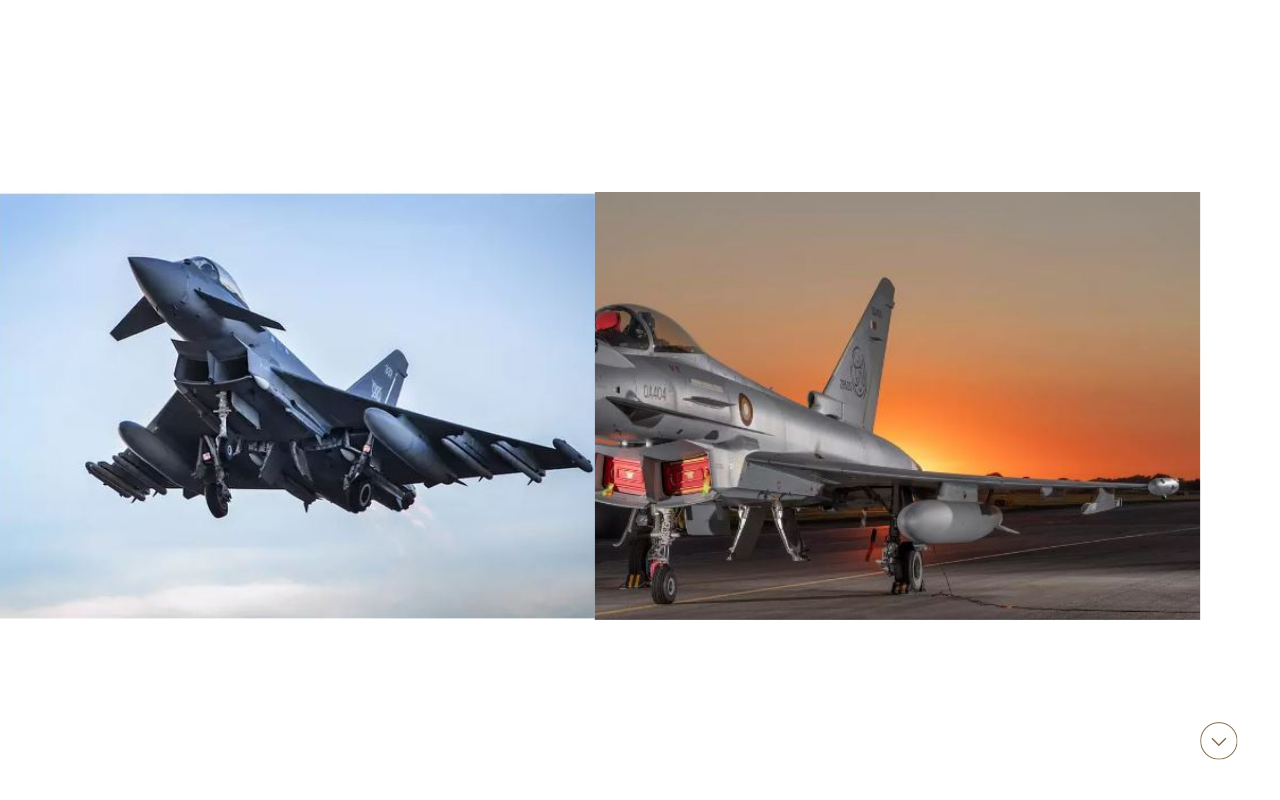 BAE Systems High Tech Eurofighter Typhoon. BAE Systems, been awarded avionics support contracts for the Eurofighter Typhoon totaling £80 million (about $90.5 million USD). Source: Aviation Today
BAE Systems High Tech Eurofigher Typhoon
Eurofighter Typhoon, Europe's largest military program, was founded by Germany, Spain, Italy, and the United Kingdom, and partners include Leonardo's Aircraft Division and Airbus Defence & Space, as well as BAE Systems.
Over the next five years, BAE will provide ongoing service and repairs of avionics equipment in Typhoon aircraft for the air forces of the four founding nations. BAE Systems will continue to repair displays, flight controls, and helmet-mounted displays, as well as other critical avionics, until at least 2027. Source: Aviation Today
Other Projects by BAE
BAE Systems New Orders for High Tech Eurofighter Typhoon. Apart from the Typhoon, BAE Systems has supported other military aircraft such as the F-35—the world's largest defense program—and the F-16, as well as Boeing's CH-47 and Sikorsky's CH-53. Last month, the company released a new Viper Memory Loader Verifier II (MLV II) for the F-16 aircraft.
In August, BAE Systems was awarded a $278.2 million production contract to build the new Cold-Weather All-Terrain Vehicle (CATV) for the United States Army.
Earlier this year, BAE Systems collaborated with the Office of the Deputy Secretary of Defense's Strategic Capabilities Office to conduct a flight test demonstrating advanced manned-unmanned teaming technology. The flight test included a manned military fighter aircraft and several unmanned aerial vehicles that completed a combat mission autonomously. The aircraft's pilot used BAE Systems' Human Machine Interface to track the mission's progress.
BAE Systems High Tech Euro fighter Typhoon for Qatar – Coinciding with FIFA World Cup
The first Typhoon aircraft was delivered to the Qatar Armed Forces on Monday, 15 August 2022, at a roll-out ceremony hosted by Cliff Robson, BAE Systems Group Managing Director Air.
Under the patronage of His Excellency Dr. Khalid bin Mohammad Al Attiyah, Qatar's Deputy Prime Minister and Minister of State for Defence Affairs, and in the presence of Commander Qatar Emiri Air Force (QEAF), Major General Jassim Mohammed Ahmed Al Mannai, the event was held at BAE Systems' facility in Warton, United Kingdom.
The first Typhoon was delivered on time and will ferry passengers from the United Kingdom to Qatar later this month. Typhoon will provide critical support for the FIFA World Cup, which begins on November 20 in the state.
The event marks a significant milestone in the program, following the signing of a contract in December 2017 between the Government of Qatar and BAE Systems for the acquisition of many Typhoon and Hawk advanced jet trainer aircraft, as well as a six-year availability support service.
Furthermore, a Memorandum of Understanding was signed between the Qatari and British governments for the provision of support, including the establishment of joint UK-Qatar Typhoon and Hawk squadrons providing RAF pilot and technician training. Source: BAE Systems
Few other High Tech offered by BAE Systems
BAE Systems New Orders for High Tech Eurofighter Typhoon. BAE Systems offers over 300 high tech products and systems. A few of their high-tech systems are highlighted below. All Description and Image Credit: BAE Systems website
Armored Multi-Purpose Vehicles
"The AMPV is the U.S. Army's program to replace the Vietnam War-era and legacy M113 Family of Vehicles.
The program is essential to the future of the Armored Brigade Combat Team (ABCT) and will fulfill the Army's strategy of protection, mobility, reliability, and interoperability. The AMPV will be integrated with the ABCT and is required to operate alongside the M1 Abrams tank and the M2 Bradley.
The Army has identified the AMPV as its top priority for the safety and survivability of soldiers and therefore meets tough protection requirements. The AMPV leverages aspects of the Bradley Infantry Fighting Vehicle and M109A7 self-propelled howitzer, furthering commonality in the ABCT fleet of vehicles"
Mk 38 Mod 3 Machine Gun System (MGS)
"The Mk 38 MGS is a low cost, stabilized self-defense weapon system that dramatically improves ships' self-defense capabilities in all weather conditions, day or night. Installed aboard 14 different classes of U.S. Navy ships and U.S. Coast Guard cutters, it is used extensively by the U.S. military as well as by NATO forces.
A major upgrade to the Mod 3 is the system's advanced electro-optical/infrared (EO/IR) sensor which provides 330-degree surveillance capability and three fields of view. The superior optics allow sailors to monitor the seas and respond to threats even in extremely low light conditions with the benefits of a low contrast, low light level color day camera and an eye-safe laser range finder."
F35
"F-35 is the world's largest defence programme. Led by the US, with participation from the UK, Italy, Netherlands, Australia, Canada, Denmark, and Norway, it is a truly collaborative programme aimed at delivering a stealthy, multi-role attack aircraft capable of operating from land and sea to nations across the globe."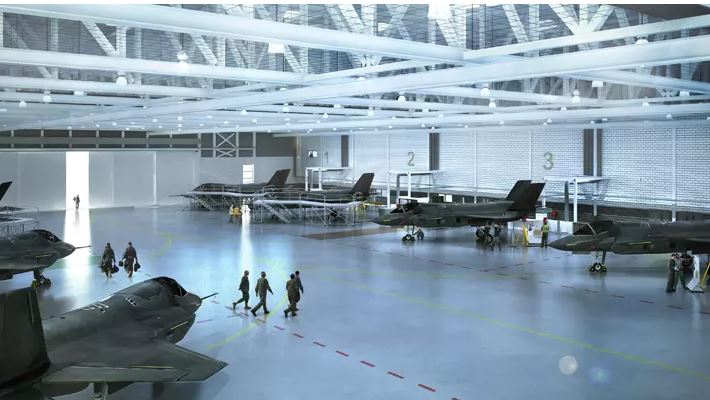 DIGAR™
"Designed to meet evolving threats for mission-critical needs of all airborne platforms – fixed-wing, rotary-wing, and UAV. Threats are evolving and adversaries are jamming GPS signals – jeopardizing critical mission effectiveness.
BAE Systems' next-generation of DIGAR technology offers the best available airborne GPS jamming protection, featuring two form factor options for legacy retrofit and forward fit applications. 16 simultaneous steered beams provide airborne platforms with superior jamming immunity in the most severe GPS-challenged environments.
DIGAR is built on field-proven GPS anti-jam weapons technology and state-of-the art signal processing techniques."
Electronic Warfare
"BAE Systems' EW systems deliver superior situational awareness, even in the most complex battlespaces, with 5th generation electronic support, electronic protection, and electronic attack capabilities"
Riptide™ unmanned undersea vehicles
"Matching our unmanned underwater vehicles (UUVs) to the mission system capabilities specified by our customers starts with providing our small and medium class UUV designs in a range of mission-appropriate configurations and depth ratings."
BvS10 BEOWULF is a dual body, amphibious vehicle
"BvS10 BEOWULF is designed and developed in Sweden by BAE Systems Hägglunds. It is based upon battle proven driveline technologies that underpin the BvS10 family of vehicles in service worldwide which means an outstanding pedigree of reliability, durability and high system availability"
Series-EV by BAE Systems.
"The widespread adoption of electric vehicles continues – including transit buses. Transit authorities value the fuel savings, easier maintenance, and lower operations costs. Communities like the reductions in harmful emissions and traffic noise. While riders enjoy the cleaner air, quieter ride, and lower carbon footprint. Is your transit bus agency eager to implement zero emission operations? Then you want the Series-EV by BAE Systems.
Our dependable, flexible Series-EV system is fully electric, allowing the bus to travel 100% of the time with zero emissions. As the driver accelerates, energy moves from the energy storage system (batteries) to power the motor that drives the wheels (propulsion). To increase the vehicle's efficiency during braking, the motor takes on the role of a generator and recaptures braking energy, storing it in the energy storage system for use later. It's an incredibly efficient, effective system. With new smaller, light-weight, customizable components buses will travel farther on a charge. And, with hundreds of them currently in service, the Series-EV is a highly reliable, proven battery electric bus system."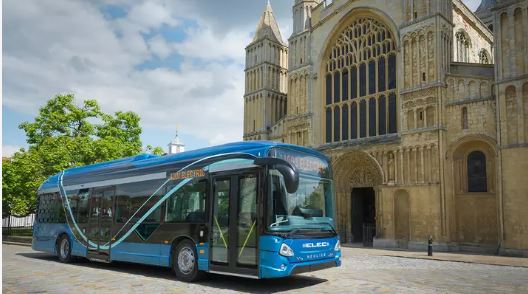 Visit more Trending News on this site:
KLM Delta Air France-Consortium Certares will take control of Italian National Airline ITA
Click the Link below for Trending Deals on Eyewear
Vooglam Offical Website