Business
eVTOL – Archer Aviation hope to deliver 250 Sensational air taxis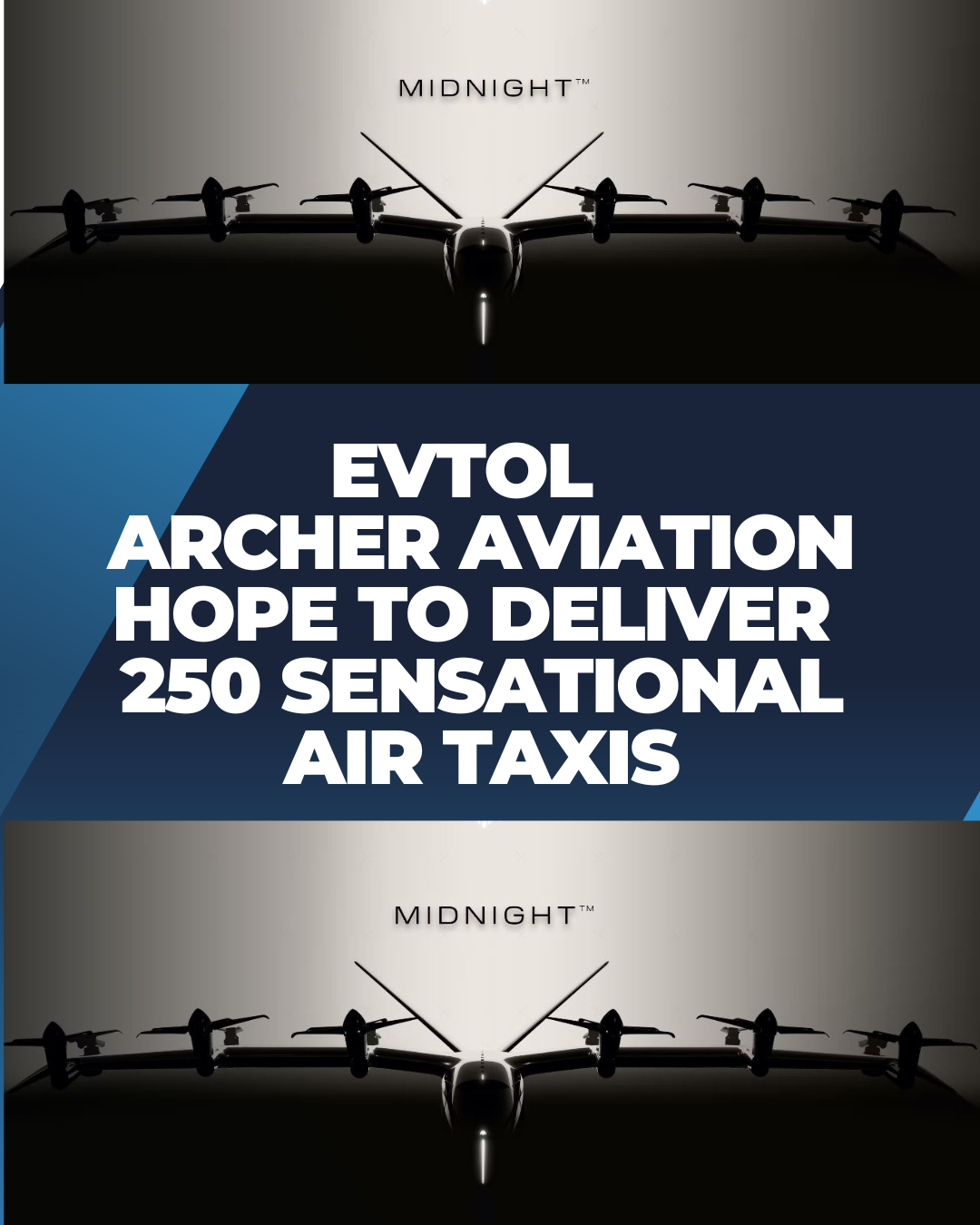 eVTOL – Archer Aviation hope to deliver 250 Sensational air taxis. Archer Aviation, a California-based eVTOL innovator, anticipates producing approximately 250 battery-electric air taxis by 2025. Following that, it says it will increase production, but first it must get the aircraft certified to fly.
eVTOL from Archer Aviation
"In our first year, we will build 250 aircraft, 500 aircraft in our second year, 650 aircraft in our third year, and then we scale up to around 2,000 aircraft per year," CEO Adam Goldstein told Reuters in an interview.
Bob Ellithorpe, Archer's VP of customer programs, spoke at United Airlines' Eco-Skies Alliance summit in Chicago on October 20, where his keynote presentation helped to reinforce the summit's theme of sustainability as a viable business model for the aviation industry. He gave attendees a comprehensive overview of our accomplishments and progress toward commercialization of this industry. It demonstrated that air travel could be sustainable, safe, and widely accessible.
During his presentation, Ellithorpe asserted, "We are on the verge of a revolution in the way we fly." "We've got the technology. We have the ability to manufacture. We have the data to show how damaging these planes can be to our national infrastructure and the daily lives of Americans. And by working together, we can make it a reality." Source: militaryaerospace
Archor eVTOL closer to getting FAA Approval
Bloomberg says that Archor eVTOL is closer to obtaining the FAA Approval
Other eVTOL projects in the offing
BAE Systems will develop Supernal's eVTOL flight control platforms.
Supernal, Hyundai's subsidiary dedicated to developing next-generation advanced air mobility (AAM) aircraft, has contracted with aerospace company BAE Systems to design and manufacture the flight control technology for its future electric takeoff and landing (eVTOL) air taxis.
This month, Supernal announced the collaboration, stating that BAE Systems would design the computerized flight control system for its battery-powered air taxis and other eVTOL vehicles intended for AAM operations. Work on the project will begin soon in support of Supernal's goal of developing the aircraft with which it hopes to begin certification procedures in the United States by 2024 and put into service by 2028.
BAE Systems, according to Supernal, will lead the way in defining the architecture of a lightweight, fly-by-wire platform for its air taxis and other eVTOL craft. Fly-by-wire is a navigational technology that converts flight controller movement into electronic signals that computers use to change the plane's direction and elevation.
That technology, according to Supernal, would be compatible with both piloted flights and the autonomous operation that the company plans for the majority of its aircraft.
BAE Systems' fly-by-wire technology also promises to be more adaptable to the smaller spaces of Supernal's eVTOL air taxis while also being adaptable to the larger AAM craft it will produce for regional routes. Source: DroneDJ
Visit more related news on this site: Painful end of Kittyhawk and its Awesome Flying Cars
Click Link below for trending Eyewear
Vooglam Offical Website