Business
Boeing 747-8 The Largest and Longest Commercial Aircraft in the World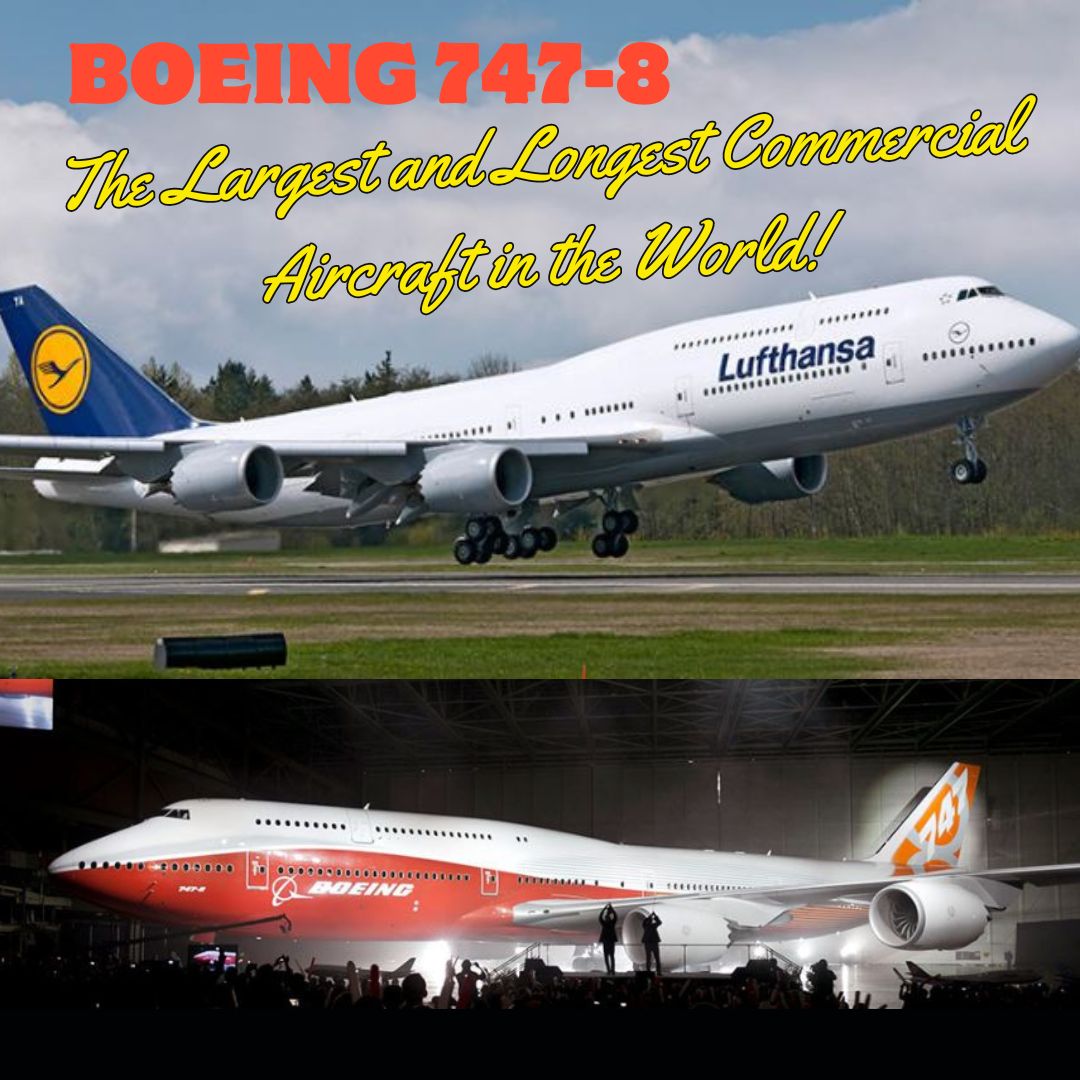 The Boeing 747-8 is the latest and most advanced variant of the iconic 747 aircraft. It is also the largest and longest commercial aircraft in the world.
The historic 747, dubbed the 'Queen of the Skies,' revolutionized air travel as the world's first twin-aisle airplane and enabled more people to fly farther, faster, and more affordably than ever before. Marked by its distinctively recognizable hump, this iconic airplane is a symbol of great engineering, innovation and often noted as an outstanding work of architecture.
Since production began in 1967, and the first 747-100 completed is first test flight in 1969, more than 100 customers have purchased 1,574 aircraft, logging more than 118 million flight hours and nearly 23 million flight cycles.
Quote: Boeing
The 747-8 is available in two variants: the 747-8 Intercontinental (747-8I) and the 747-8 Freighter (747-8F). The 747-8I can carry up to 605 passengers in a single-class configuration, while the 747-8F can carry up to 140 tons of cargo.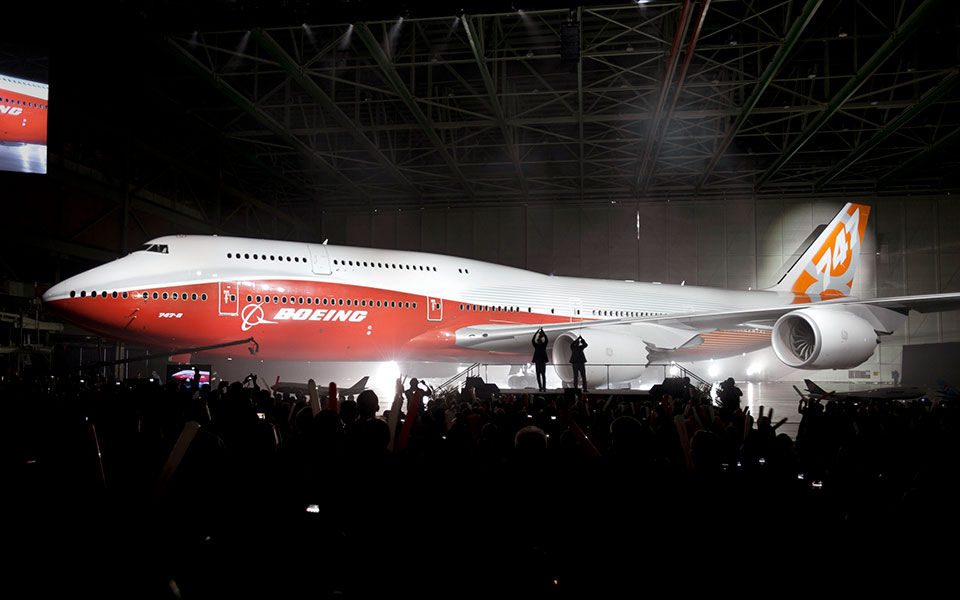 The 747-8 is powered by four GEnx-2B67 engines, which are the most fuel-efficient engines ever developed for a commercial aircraft. The 747-8 also features a number of other fuel-saving technologies, such as a new wing design and a more aerodynamic fuselage.
In addition to its fuel efficiency, the 747-8 is also the most environmentally friendly commercial aircraft in the world. It produces 30% less noise than the previous generation 747-400 aircraft.
The 747-8 is also equipped with a number of new passenger amenities, such as a larger and more comfortable cabin, improved in-flight entertainment systems, and better connectivity options.
Here is a table of the key features of the Boeing 747-8:
The Boeing 747-8 is a truly impressive aircraft. It is the largest, most advanced, and most environmentally friendly commercial aircraft in the world.
Current users of Boeing 747-8
The following are the current users of the Boeing 747-8 as of October 30, 2023:
Air China
Cargolux
Lufthansa
Korean Air
Qatar Airways
UPS Airlines
These airlines operate the 747-8 for a variety of purposes, including passenger flights, cargo flights, and government flights. The 747-8 is a popular choice for long-haul flights due to its large capacity and range.
In addition to the current users listed above, the Boeing 747-8 is also used by a number of other airlines, including:
Atlas Air
Air Belgium
Cathay Pacific Cargo
Evergreen International Airlines
GE Capital Aviation Services
Kalitta Air
Nippon Cargo Airlines
Saudia Cargo
Silk Way Airlines
Volga-Dnepr Airlines
It is a truly global aircraft, and it is used by airlines from all over the world. It is a testament to the aircraft's versatility and capability that it is used for such a wide variety of purposes.
You will find more infographics at
Statista
Alef Flying Car – New Car That Can Drive On The Road
BAE Systems High Tech Eurofighter Typhoon