Business
Apple iPhone 15: A Stunning Evolution in Smartphone Technology
Apple iPhone 15: A Stunning Evolution in Smartphone Technology – September 12, 2023″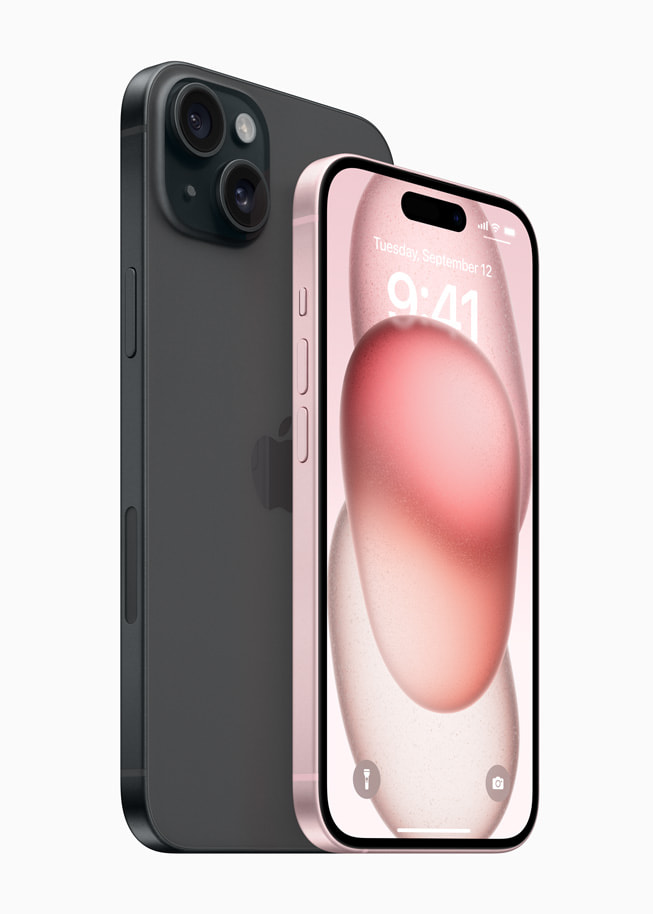 Introduction: Apple iPhone 15
On September 12, 2023, Apple once again left the world in awe with the grand unveiling of its latest iPhone models, the iPhone 15 and iPhone 15 Plus. These cutting-edge devices represent a remarkable leap forward in smartphone technology, boasting innovative features that redefine the way we interact with our devices and capture life's moments. In this blog post, we'll take a closer look at the groundbreaking features of the Apple iPhone 15, optimized for superior performance, durability, and photography.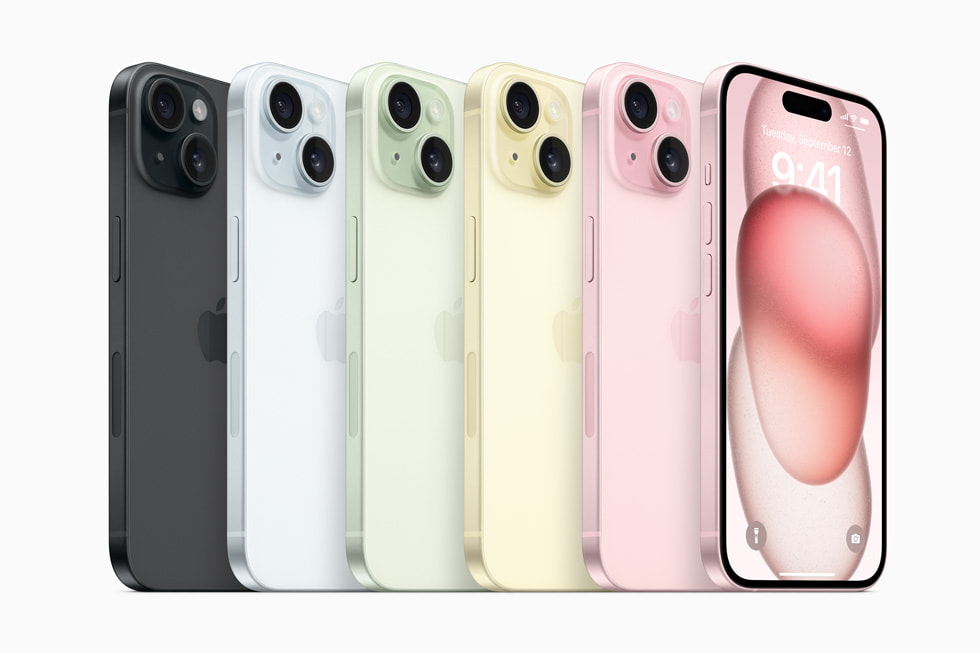 A Striking Design with Color-Infused Back Glass
One of the most visually striking aspects of the iPhone 15 series is its breathtaking design. Both the iPhone 15 and iPhone 15 Plus feature an industry-first color-infused back glass, available in five stunning colors: pink, yellow, green, blue, and black. This design not only makes the iPhones a fashion statement but also enhances their durability.
The back glass is not just for aesthetics; it's reinforced with an optimized dual-ion exchange process, giving it exceptional strength. The result is a luxurious, textured matte finish that feels amazing in your hand. The aerospace-grade aluminum enclosure now boasts a new contoured edge, adding to the overall premium feel of the device. Additionally, the Ceramic Shield front cover ensures superior durability and protection, making the iPhone 15 a robust companion for everyday use.
Dynamic Island: A Revolutionary Interaction Experience
The Dynamic Island is an innovative addition to the iPhone 15 series, offering a more intuitive and interactive experience. This feature expands and adapts as you use your device, seamlessly integrating with important alerts and live activities. Whether you're navigating with Maps, controlling music, or receiving real-time updates on various activities, the Dynamic Island enhances the overall user experience.
Apple iPhone 15: A Display That Dazzles
The iPhone 15 and iPhone 15 Plus come in two size options: 6.1-inch and 6.7-inch displays, respectively. These Super Retina XDR displays offer outstanding brightness and clarity. With peak HDR brightness reaching up to 1600 nits for HDR content and up to 2000 nits for outdoor use, you can expect your photos, videos, and games to look better than ever before.
A Camera System That Redefines Photography
Apple has truly pushed the boundaries of mobile photography with the iPhone 15 series. The 48MP Main camera is a standout feature, capturing super-high-resolution photos and videos with incredible detail. Thanks to the quad-pixel sensor and 100 percent Focus Pixels, fast autofocus ensures you never miss a moment.
The 2x Telephoto option is a game-changer, giving users three optical zoom levels (0.5x, 1x, 2x) for the first time in an iPhone dual-camera system. This versatile camera setup allows you to get closer to the action, whether you're capturing scenic landscapes or zooming in on your subject.
Next-generation portraits have also received a significant upgrade. You can now capture stunning portraits without switching to Portrait mode, and the iPhone automatically captures depth information, enabling you to refine your photos later. Night mode has also been enhanced, delivering sharper details and richer colors in low-light conditions. Smart HDR ensures your photos look natural and vibrant, even in challenging lighting scenarios.
The A16 Bionic Chip: Unmatched Performance
Powering the iPhone 15 series is the A16 Bionic chip, offering impressive speed and efficiency. With two high-performance cores that consume 20 percent less power, the 6-core CPU delivers faster performance while preserving battery life. The 5-core GPU provides smoother graphics for streaming and gaming, and the 16-core Neural Engine enables lightning-fast machine learning computations. This chip not only enhances performance but also ensures the security and privacy of your data.
Apple iPhone 15: Safety Features for Peace of Mind
Apple understands the importance of safety, and the iPhone 15 lineup includes critical safety features. Crash Detection, available on select models, can provide assistance in severe accidents. Emergency SOS via satellite, available in multiple countries, has already proven to be a lifesaver. And now, with the introduction of Roadside Assistance via satellite in the U.S., users can receive help even when they're off the grid.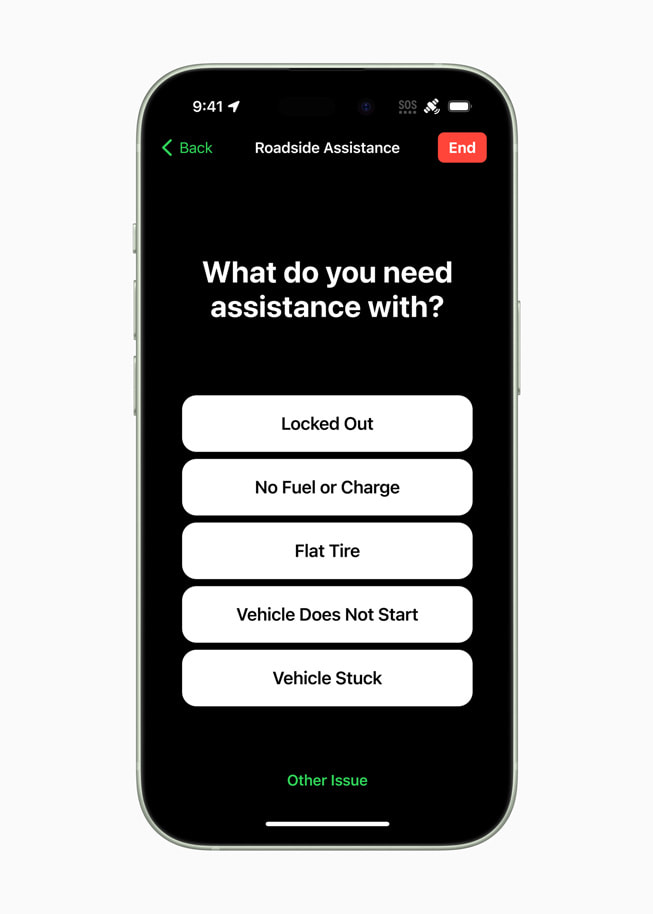 Connectivity Redefined
The iPhone 15 series brings convenient connectivity options to the table. With a USB‑C connector, you can use the same cable to charge your iPhone, Mac, iPad, and AirPods Pro (2nd generation). The second-generation Ultra Wideband chip enhances Precision Finding, making it easier to locate friends and family in crowded places.
Apple iPhone 15: A 5G Experience Like No Other
Apple continues to deliver a high-quality 5G experience, ensuring fast and reliable connectivity. This feature is available in select markets and through select carriers, offering blazing speeds for data-intensive tasks and crystal-clear calls.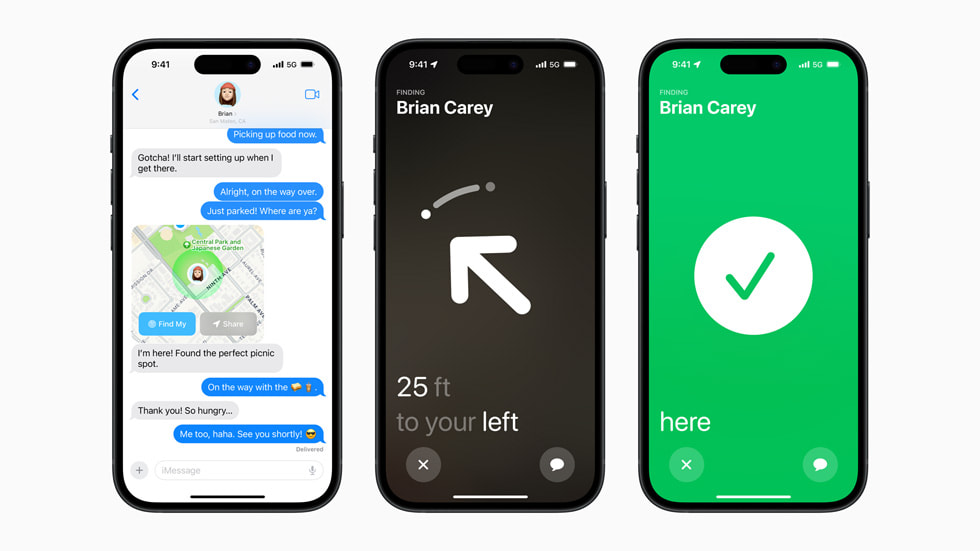 iOS 17: Enhancing User Experience
The iPhone 15 and iPhone 15 Plus come with iOS 17, introducing a slew of new capabilities. The Phone app now features Contact Posters and Live Voicemail, while Messages receives enhancements like a new stickers experience and transcription of audio messages. NameDrop simplifies the sharing of contact information, and StandBy provides a customizable full-screen experience for various scenarios.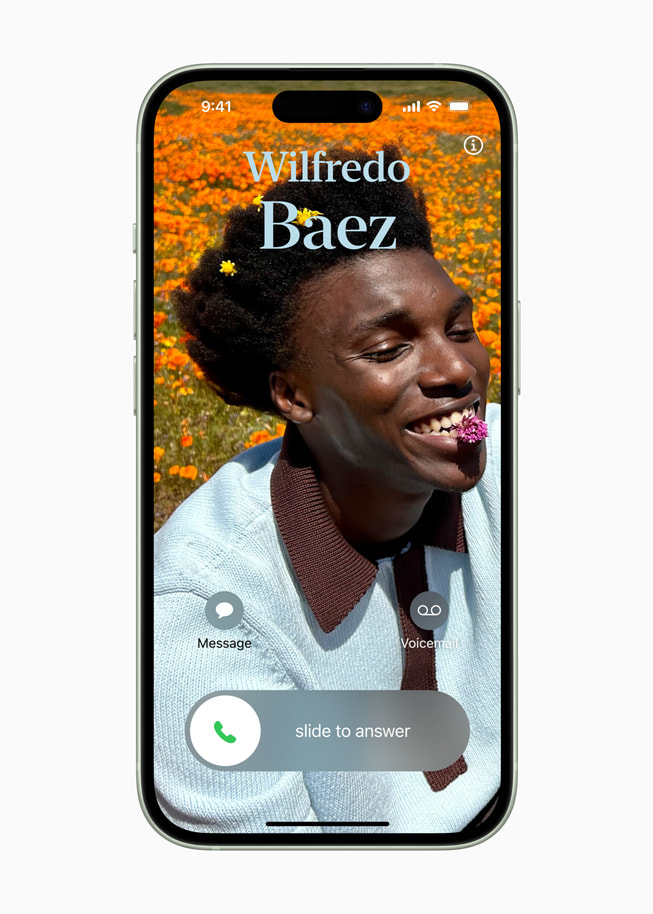 Environmentally Conscious Design
Apple is committed to environmental sustainability, and the iPhone 15 series reflects this commitment. These devices use recycled materials, including 100 percent recycled cobalt in the battery and 100 percent recycled copper in various components. Apple is also reducing its reliance on leather and introducing eco-friendly alternatives for iPhone accessories.
Apple iPhone 15: Pricing and Availability
The iPhone 15 and iPhone 15 Plus will be available in multiple storage capacities, with prices starting at $799 and $899, respectively. Apple offers trade-in options and carrier-specific deals to help customers save on their new iPhones. Pre-orders start on September 15, with availability beginning on September 22 in several countries.
Conclusion: Apple iPhone 15
The Apple iPhone 15 series represents a monumental leap in smartphone technology, combining stunning design, powerful performance, and advanced photography capabilities. With innovative features like the Dynamic Island, a super-high-resolution camera, and enhanced safety measures, these devices are set to revolutionize the way we use smartphones. As Apple continues its commitment to sustainability, the iPhone 15 series also marks a significant step toward a greener future. Get ready to experience the future of smartphones with the iPhone 15 and iPhone 15 Plus!
Source: Apple
Image and Video Credit : Apple
Apple's new Vision Pro Virtual Reality Headset