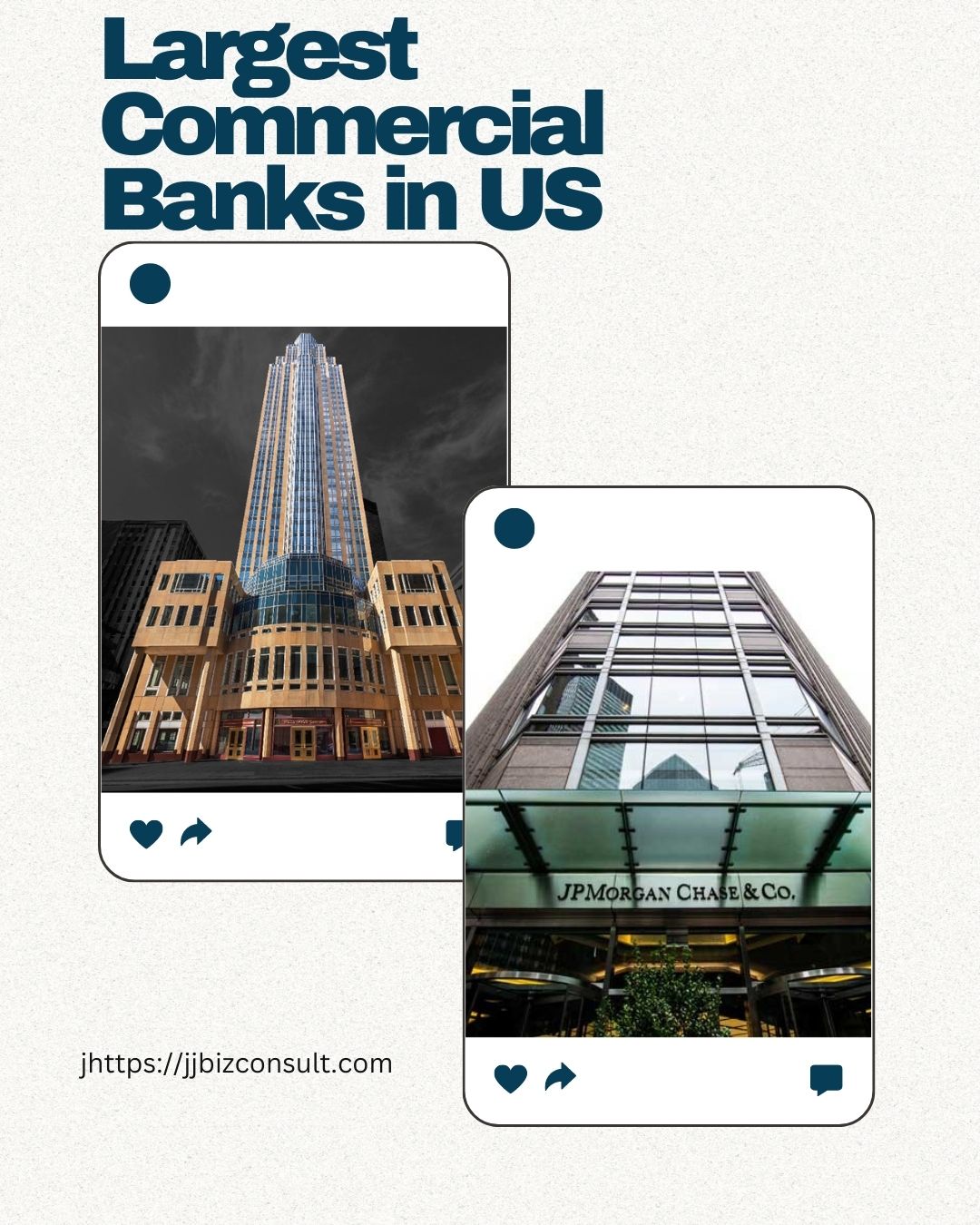 Largest Commercial Banks in US. As of December 31, 2022, the collective assets held by the top 15 banks in the United States amount to $13.4 trillion. This group is not fixed and occasionally undergoes changes as larger banks switch places or smaller banks are replaced by rapidly expanding competitors.
Mergers and acquisitions may also contribute to these changes. In some cases, a bank's failure may lead to consolidation, such as on May 1 when JPMorgan Chase took over all of First Republic Bank's deposits and most of its assets.
JPMorgan Chase obtained First Republic Bank's deposits and a significant portion of its assets on May 1, 2023, making it the second-largest bank failure after Washington Mutual in 2008, which JPMorgan Chase also took over.
Silicon Valley Bank has recently made headlines as the second-largest bank failure in U.S. history and the first one since October 2020. Despite being the 16th biggest bank in terms of total assets as of December 31, 2022, it was not part of the top 15 list. However, it was ranked 14th on the list as of September 30, 2022.
Signature Bank is the second bank to fail in 2023 and the third-largest bank failure ever. It ranked 29th in terms of total assets in the United States as of December 31, 2022.
Recently, First Republic Bank, which was the 14th largest bank as of December 31, 2022, experienced a significant decline in its stock price. To assure its customers of its capital and liquidity positions, the bank issued a press release stating that it had strengthened and diversified its liquidity.
Top 10 Largest Commercial Banks in US
JPMorgan Chase
Bank of America
Citigroup
Wells Fargo
U.S. Bancorp
PNC Financial Services
Truist Financial
Goldman Sachs
Capital One Financial
TD Group Holdings
A Brief Overview of the Largest Commercial Banks in US
Largest Commercial Banks in US No. 1 – JPMorgan Chase
JPMorgan Chase's consumer banking segment is referred to as Chase Bank. With over 4,700 branches and 16,000 ATMs, it has a significant presence. Chase Bank has branches in all 48 contiguous states in the United States and boasts more branches in the country than any other bank.
Largest Commercial Banks in US No. 2 – Bank of America
Bank of America caters to approximately 67 million clients worldwide, including both consumers and small businesses. The bank, similar to other large banks, provides an extensive range of digital tools such as a flexible mobile application. Bank of America's assets are valued at $2.41 trillion, and its headquarters are located in Charlotte, North Carolina.
Largest Commercial Banks in US No. 3 – Citigroup
Citigroup is a financial services corporation that operates worldwide. It has a retail banking segment with roughly 673 branches in the United States and over 1,800 branches located outside the country. Additionally, American customers have access to more than 65,000 ATMs without incurring any fees. Citigroup's assets are valued at $1.77 trillion, and its headquarters are located in New York.
Largest Commercial Banks in US No. 4 – Wells Fargo
Established in 1852, Wells Fargo has recently introduced a savings app and a mobile banking app designed specifically for millennials, in addition to its primary app. Following a string of errors, the bank has rebranded and is working to restore its damaged relationship with customers. Wells Fargo has total assets of $1.72 trillion and is headquartered in San Francisco.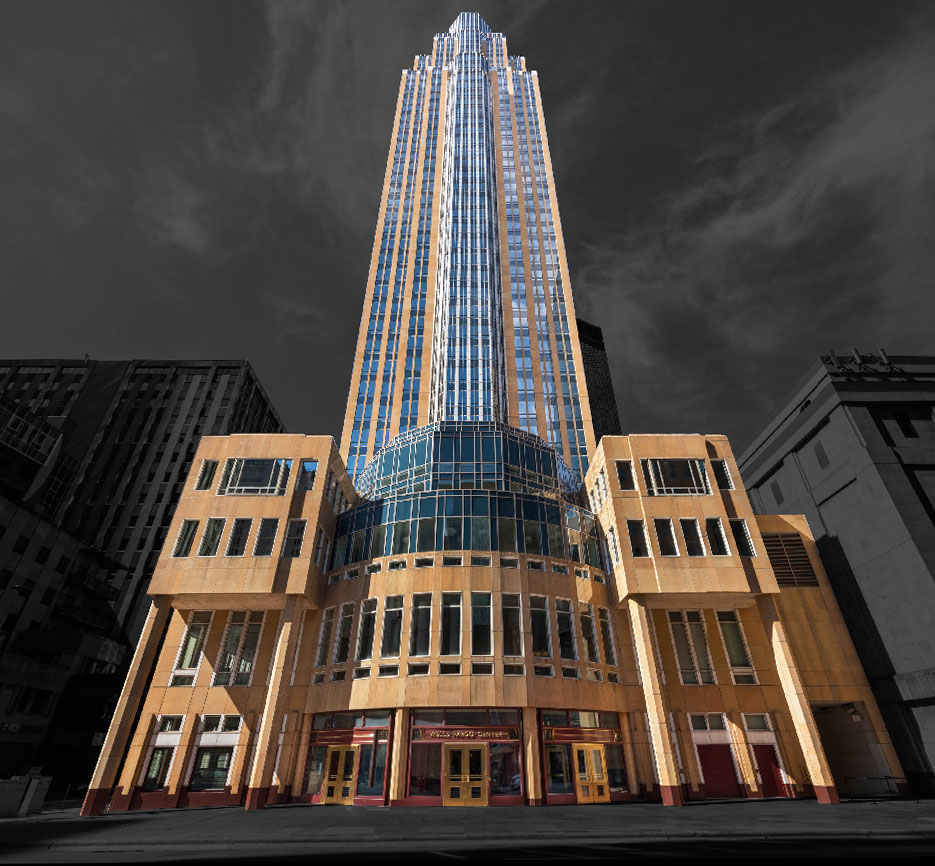 Largest Commercial Banks in US No. 5 – U.S. Bancorp
U.S. Bancorp is the parent organization and bank holding company of U.S. Bank, which has now become the fifth-largest commercial bank by assets. Its origins date back to 1863 as the First National Bank of Cincinnati, but through numerous mergers, it has evolved into the bank we know today, recognized for its widespread branch network and investment in enhancing its digital services. U.S. Bank has branches situated in over half of the United States, with assets valued at $585.14 billion and its headquarters located in Minneapolis.
PNC Financial Services
PNC, originally established as Pittsburgh Trust and Savings Co. in 1852, experienced significant growth when it merged with a similar institution, effectively doubling its size. At present, the bank operates roughly 2,570 branches in 28 states along with Washington, D.C. In November 2020, PNC agreed to buy BBVA USA for $11.6 billion, and the acquisition was completed on June 1, 2021. The bank's assets are valued at $552.31 billion, and it is headquartered in Pittsburgh.
Truist Financial
Truist is a financial institution that resulted from the combination of BB&T and SunTrust. As of 2020, it serves approximately 12 million households. Before the merger, BB&T and SunTrust were ranked as the 11th and 12th largest banks by assets, respectively, as of Sept. 30, 2019. With their combined history of 275 years, the two banks now form a top-10 bank. Truist is headquartered in Charlotte, North Carolina, and has assets totaling $546.23 billion.
Goldman Sachs
Goldman Sachs is a worldwide financial institution that specializes in investment banking, management, and securities. Its range of financial services is available to its clients, which includes banking products provided by Marcus, its digital banking unit that was launched in 2016 and introduced personal loans. The company's assets are worth $486.97 billion, and its headquarters are located in New York.
Capital One Financial
Capital One is a company listed on the Fortune 500 and it owns Capital One Bank. It operates branches on the East Coast, Texas, and Louisiana. The bank has introduced Capital One Cafes, which are coffee shops that offer free Wi-Fi and financial workshops to visitors in select cities who can also open accounts there. As of now, the company has assets worth $453.31 billion and its headquarters is located in McLean, Virginia.
TD Group Holdings
TD Bank is the American commercial banking division of the TD Bank Group of Canada. The bank offers a range of financial products and services such as mortgages, deposit accounts, credit cards and small business solutions to its customers. It has a presence of more than 1,100 branches on the East Coast and access to around 2,600 branches. The bank's assets are worth $386.80 billion and its headquarters are located in Cherry Hill, New Jersey.
Source: US Federal Reserve
Collapse of First Republic Bank and JPMorgan Chase acquisition

JPMorgan Chase, the largest bank in the United States, stepped in to acquire the assets and assume all the deposits of First Republic Bank after it collapsed. The deal was brokered over the weekend with the FDIC. JPMorgan will take on $92 billion of deposits, including $30 billion in deposits from large banks that were part of a failed rescue attempt in mid-March. The acquisition will not violate federal law because the failing status of First Republic Bank exempts it. While many saw the deal as stabilizing the banking system and calming markets, some criticized the auction process as "time-pressured, panicky-looking, and biased."
In terms of deposits, JPMorgan, Bank of America, Wells Fargo and Citibank stand out above their competitors. These four banks held a combined $6.1 trillion in domestic deposits by the end of 2022, which was more than the combined deposits of their 33 closest rivals at the same time.
Bank Failure -Devastating Impact felt Surging Across the Globe